Looking back with Teddie
"I was born in January and Capricorns love history," said Teddie Daley, who stepped down recently after 33 years working for the Blaine County Historical Museum in Hailey. "It matters that we know who we are and who we used to be."
Daley, 79, has for decades been organizing historic photographs, sorting through donations for display and answering questions posed by researchers, students and tourists.
"Hailey was the first city in the Idaho Territory to get electric light, and the first to get a telephone exchange, and license plates," she said. "When Idaho became a state, it commissioned the only state seal made by a woman."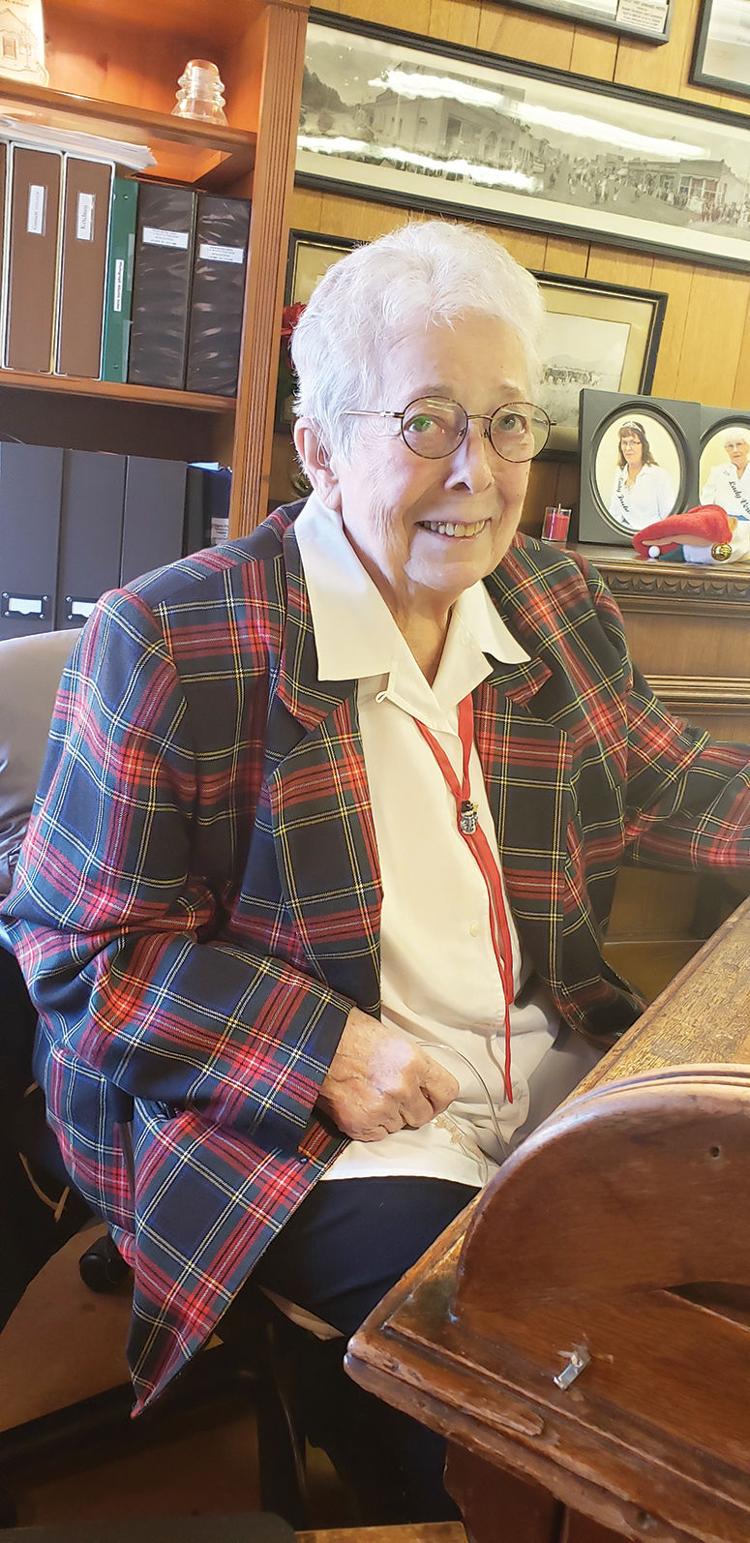 The artifacts of a town that was once on the cutting edge are now housed in the eclectic museum, located on Main Street in one of the town's only adobe buildings.
Daley has helped bring to life the county's frontier, mining and gambling history with antique-rich dioramas of an old Hailey post office and a Sun Valley Lodge hospital room from World War II, a vast collection of political badges and a 1929 Ford car.
"I wish there was a time machine that I could use to walk down Main Street," Daley said. "But I think some people back then had a tough time of it. The mining era was full of striking workers. The Chinese were eventually run out of town."
Daley moved with her family from Las Vegas to Ketchum in 1955 when she was 14. Her father had worked for the railroad, so he found that he could work out his pension in Sun Valley with Union Pacific, which owned the resort at the time. It became a family affair; her father worked as a chef, her mother an accountant and Daley as a cashier for the Sun Valley Resort.
"Those were fun days, but we didn't make any money. The employees and guests at the resort all got along together and went to the same bars. I remember Lucille Ball and Desi Arnaz, Louis Armstrong."
Slack season brought the town of Ketchum to a halt in spring and summer, but opened travel opportunities for employees.
"You signed up right away for unemployment and then you could go anywhere for free that a Union Pacific Train went."
Daley went back to Nevada to see a boyfriend.
She was later convinced by her husband, Frank, to go to college. She studied commercial art at the University of Idaho, bringing her skills back home to paint signs, banners and restaurant menus. After marrying and having a son, her family would spend the next three decades living 7 miles west of Ketchum out Warm Springs Road in a cabin they dubbed "the house at Pooh Corner."
"There was no T.V., only radio. The telephone worked occasionally. We went to hot springs for our baths the first year or two. In winter we skied the last mile to our house, until we got a snowmobile."
The 36-mile drive to Hailey to work at Gemini Office Supply for Mark Kashino also brought her to the museum.
"I was the youngest person on the board when I started," Daley said.
The rustic nature of her son Robert's early life brought him to appreciate the outdoors. He worked as a firefighter and now as a National Park Service employee in Bozeman, Mont.
"He really loves his job," she said.
One wall in Daley's apartment in Woodside subdivision is covered in original art that she created for annual Christmas cards that she once made for family and friends.
"I haven't done one for years," she said. "It's so hard to come up with ideas."
On Sunday, Daley was back at the museum for a special event. Outside a horse-drawn wagon carried people through town for a history tour led by local historian Rob Lonning.
Inside, Daley played an old player piano. Museum President Bob McLeod was Santa Claus for the younger visitors. Daley's position was recently filled by Rebecca Cox.
"She is absolutely amazing," Daley said. "And Bob McLeod has as much passion for the museum as I have had. The future of this place is in good hands."