Community activist, promoter and cultural liaison Herbert Romero has worked with numerous nonprofit organizations since coming to the Wood River Valley in 2015 from Los Angeles with his wife, Mary, and two of their six children.
Romero, 46, founded the Hailey Hispanic Heritage Festival three years ago and was gearing up until recently for a summer full of activities in support of the Hispanic community, including a school carnival, a census education event at Balmoral Apartments, a Cinco de Mayo party and an auto show featuring lowrider cars.
"I am a mobilizer, an advocate and a collaborator," Romero said.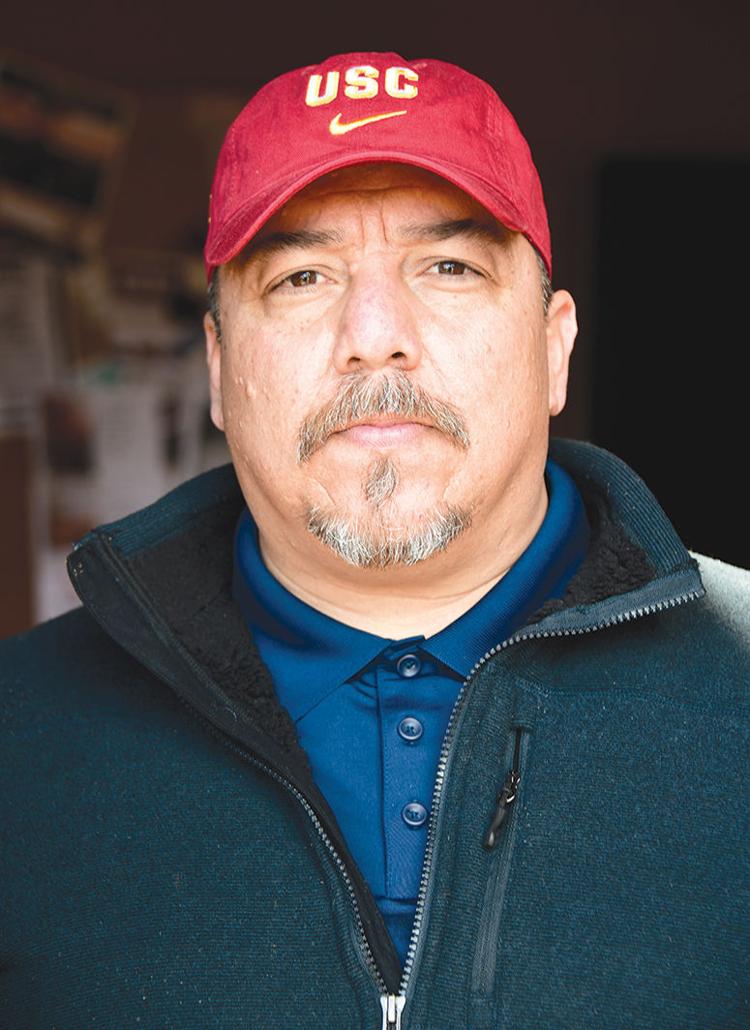 With many plans changing due to the coronavirus pandemic, Romero's priorities now include volunteering for door-to-door School District "grab and go" free lunch deliveries. He recently helped set up a 24-hour support line in Spanish in conjunction with the Crisis Hotline and organized a community action group at The Meadows trailer park near Ketchum.
"I am passionate, and I love what I do," he said.
Romero was born in El Salvador and immigrated with his parents and two sisters to a mostly white and Asian neighborhood near Koreatown in Los Angeles when he was 4. When he was in fourth grade, the family moved to South Central L.A., which was primarily black and Hispanic.
By the time Romero was a teenager, South Central was entering a period of intense gang violence.
"It was a whole new world," Romero said. "There was a lot of tension between the blacks, whites and the browns. Back then my mother wouldn't even let me speak Spanish in the house because it would hold me back, but the Chicanos"—a subculture of Mexican-Americans—"taught me to stand my ground and be proud of my culture."
Romero learned about the Brown Berets, a group of pro-Chicano activists who had worked for social justice, education and civil rights since the 1960s. By the time he was a teenager, their members were serving the community as teachers and politicians.
Romero said he spent time around gangs but found his way to another way of life after being recruited by Soledad Enrichment Action, or S.E.A., a nonprofit organization founded by mothers whose sons were victims of gang violence. Romero looked up to Brother Modesto Leon, S.E.A's executive director and a priest at the East Los Angeles Soledad Catholic Church.
"We called him Brother Mo," Romero said. "He taught me about leadership and how not to give in to peer pressure, how to look out for my fellow man and make a contribution to the community."
Romero attended California State University for two semesters and worked as a tutor and proctor for S.E.A.'s mobile programs and at community centers, earning professional certifications in community development along the way.
"Those were the first people who told me I could be an asset to my community," he said.
Last summer, Romero joined a team in support of 12 young Latino boys at the nonprofit Idaho Basecamp, where they learned leadership and outdoor skills. His plans for this summer included working with the Sun Valley Institute and the Sun Valley Music Festival, incorporating the local Hispanic community and its culture into programming. He has also worked with the I Have a Dream Foundation.
Then the COVID-19 pandemic struck, canceling plans for many local events while highlighting vulnerabilities within the Hispanic community. Romero has recently forwarded calls to attorneys working pro bono for Hispanic clients and helped deliver care packages for the Crisis Hotline to 50 families in need, 90 percent of whom are Hispanic.
According to the most recent estimates by the U.S. Census Bureau, about 22 percent of Blaine County's roughly 21,000 residents are Hispanic. Romero thinks 5 to 10 percent could be undocumented, which means they probably cannot work right now or seek unemployment compensation or stimulus funding. They also face a constant risk of being deported.
"Some who even have children are not going to risk seeking assistance because they are afraid it would backfire," Romero said. "But they are talking to friends and finding ways to help one another."
Despite recent setbacks in local programs and activities, Romero said he continues to network with community organizations, including his work forming a new Spanish-language National Alliance on Mental Illness support group.
He reflected on his early years in community activism, facing riots, an HIV-AIDS crisis and other challenges in Los Angeles while raising a family.
"No one group can do it together. We all need to collaborate," he said. "Right now, I'm staying calm and helping others where I can. That is my calling for the day."