Several Wood River Valley residents last week honored and supported other residents who have served the community.
---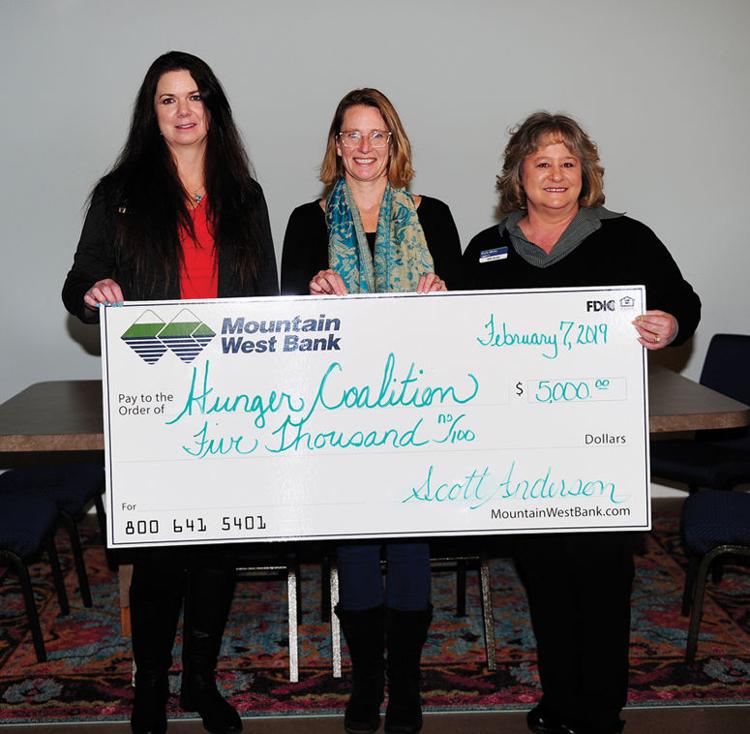 Heather Parton, left, and Karla Wicks, right, representing Mountain West Bank, present Hunger Coalition Director of Operations Brooke McKenna with a $5,000 check facsimile, and the real check, on Thursday, Feb. 7, in Hailey. The money will be used for the organization's Bloom Youth Project, which teaches kids life and job skills such as money management, sustainable farming, job interviewing and résumé writing. In the program, kids grow, harvest and sell their own produce, while visiting senior housing and low-income neighborhoods.
---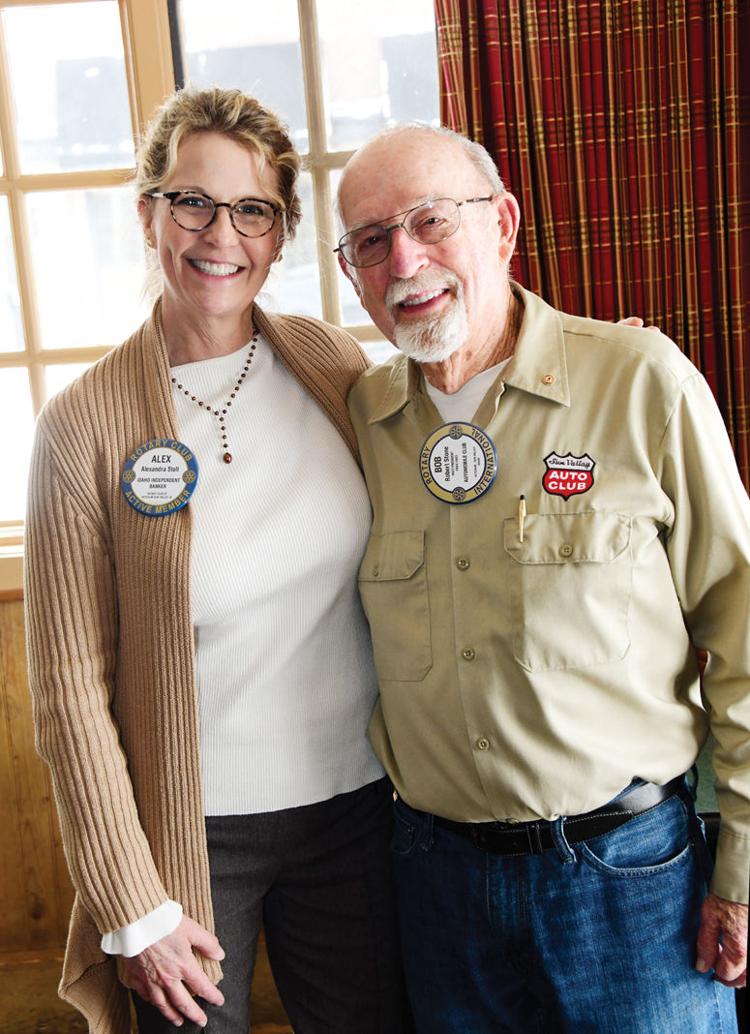 The Ketchum-Sun Valley Rotary Club recently recognized member Bob Stone, right, who joined the club on Sept. 1, 1976, and until this year had perfect attendance at Rotary meetings. He has served as president and secretary. He recently received the Paul Harris Fellow Award, named after the man who started Rotary, which recognizes contributions to Rotary, Polio Plus or approved foundation grants. His son Dave Stone owns Sun Valley Auto Club, where Bob works at age 84. Here, he stands with President Alex Stoll at a Rotary meeting Feb. 5 at Rico's restaurant in Ketchum.
---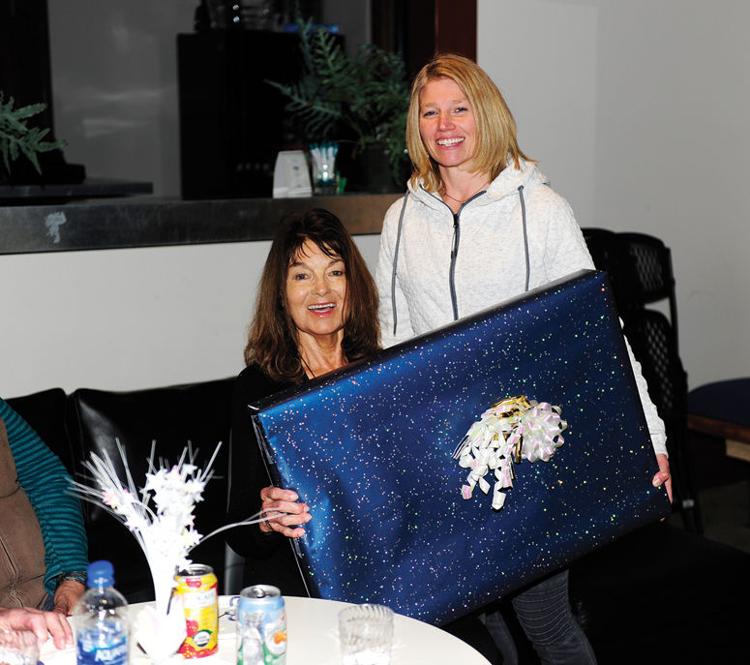 Sher Foster, executive director of the nonprofit Crisis Hotline for the past 12 years, left, accepts a gift on Wednesday, Feb. 6, during a celebration of her service at the Ketchum Innovation Center. Foster has retired from the position, and Bellevue resident Tammy Davis, not pictured, has assumed the role of executive director.