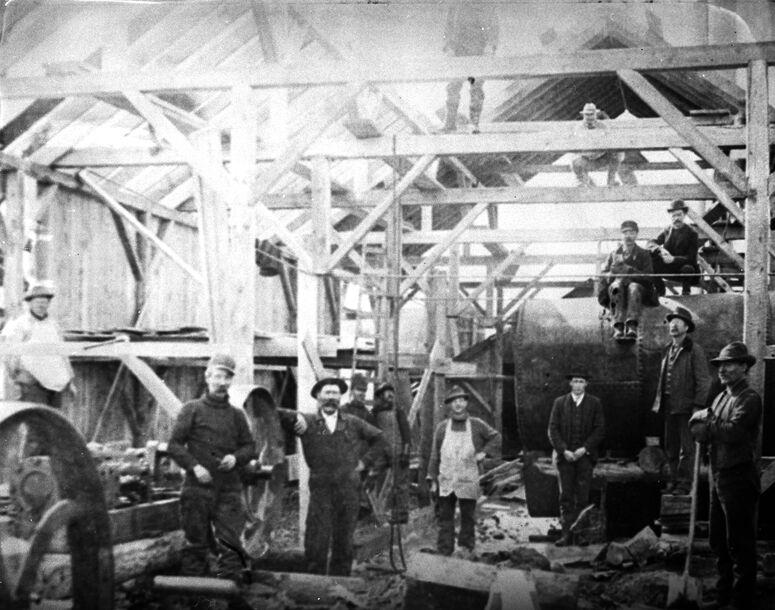 With fewer events around town this year, Wagon Days sets its sights to the past. The Ore Wagon Museum, in tandem with the The Community Library's Center for Regional History, will celebrate mining history and heritage from Aug. 23-Sept. 5.
Heather LaMonica Deckard of Sun Valley Events said she adds to Wagon Days each year to keep it interesting—including by mining the past.
"What was once a hometown parade has really turned into a regional attraction and definitely one of the most respected and largest non-motorized vehicle parades in the west," Deckard said.
This year, she reached out to The Community Library, asking them to provide some historical artifacts. Deckard wanted items that would give context to the ore wagons without focusing on the wagons specifically. Having recently finished their display "Railroad Ties," the Regional History Museum loaned their material on mining, including gold pans, different types of ore, mineral deposit, rocks, scales and much more. The timing worked out because much of it was still organized.
Regional History Librarian Kelley Moulton installed the exhibit with care, using photos from the original presentation to get it perfect. Each case tells a story. One features a helmet, a pickaxe and a candle holder. Another has various lamps—common equipment used during that time. The next has an assayer's kit and books on topics ranging from how to sluice (wash with a stream of water) to mineralogy.
"If it hadn't been for mining, this area probably wouldn't have developed into what it is today," Moulton said. "I think it's really important to take that step back and remember these families and these people that were part of the history."
Director of Regional History Mary Tyson says mining is key to the development not only of Ketchum, but also Hailey and Bellevue. Back in the 19th century, before the crash, their populations were nearly the size they are today.
"To understand what happened, in the scale that it happened, in our own backyard, is important," Tyson said.