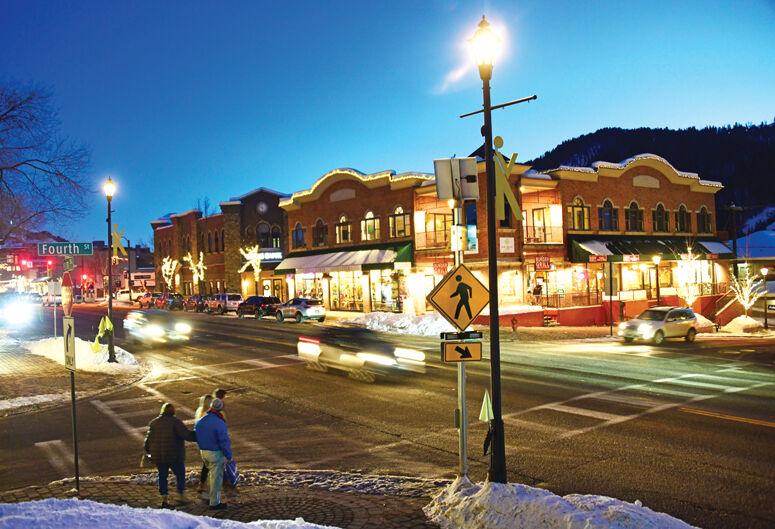 Sun Valley Economic Development (SVED) will host a community forum instead of its annual summit which will share a snapshot of a turbulent year in Blaine County on Nov. 16 and 17. Harry Griffith, SVED's executive director, has helped plan the event.
"We want to provide facts and figures to business leaders and the community, in general, so we can figure out how to calibrate for the future," Griffith said. 
The community forum will follow a hybrid format. While some community members will be invited to attend in person, the bulk of the conference will be delivered in a webinar platform. They will broadcast virtually from The Community Library. 
"We felt that it was imprudent to pack a bunch of people into a room given where case rates are," Griffith said. "It's the right thing to do."
This is the second year of SVED collaborating with Visit Sun Valley. Together, the groups believe it's important to team up with as many different facets of the community as possible. 
"One size doesn't fit all," Griffith said. "By providing a smorgasbord of data or perspectives or commentary, it's a more balanced view for people to absorb and think about."
In past years, SVED has used this event as a fundraiser. 
"In the interest of sharing information and celebrating our recovery from COVID, there's no charge this year," Griffith said. 
The main theme of this year's forum is the area's resiliency to COVID-19.
"Our community has done well, I hate to say it," Griffith said. "COVID clearly hasn't been a blessing, but it hasn't been a curse either."
They will also discuss the new members to the community, how much capacity this community has to grow and some of the distinctions that makes this community different from others in Idaho.
"People are really looking for communities like the Wood River Valley that can be welcoming to visitors, tourists, businesspeople, conferences, events and relocations," Griffith said. 
One way COVID-19 has impacted the community, Griffith said, is the blurring distinction between work and play, facilitating a trend that was already happening.
"A tourist is just as likely to be a business traveler," Griffith said. "The business traveler is just as likely to take some time for tourism."
This year's agenda features representatives from Zartico, a data analysis company. They will speak on the granular details of the local economy: where people go, how much time they spend here and where they travel from.
Public policy experts from Boise State University, as well as other consulting organizations, will join the panel, too. Instead of just presentations, there will also be collaborative panel discussions. 
"We want to tee up some conversations in the community ... some critical thinking about what we can do next," Griffith said. "How should we embrace the future?"
To get the word out, SVED will have links on its website,
sunvalleyeconomy.com. The organization will also send out newsletters with information. SVED asks those attending to RSVP so they can prepare accordingly. Stay tuned as details develop.
"We believe these types of events give people some actionable intelligence," Griffith said. "The hope is that all the attendees make one practical or strategic adjustment to either their business or their organization or even in some cases their personal perspectives."