Since its 2012 inception, the Sun Valley Film Festival has become a magnet for talent and innovation, propelling filmmakers toward new career heights every year with the help of grant assistance and newfound connections.
As dozens of storytellers make their way into the spotlight for the first time this spring, previous Sun Valley Film Festival winners are already making waves in the film industry. Here are three up-and-coming filmmakers to watch in the coming decade:
David Mansour
A native of Bayonne, N.J., David Mansour—now in his freshman year at Tufts University—has a knack for taking on issues relevant to the post-millennial generation. Over the years, the young filmmaker has addressed concerns ranging from distracted driving to peer pressure and, in 2017, explored themes of suicide and cyberbullying in his self-narrated short, "Leave a Message."
That film went on to win first place at the AT&T Film Awards and bring Mansour to the Sun Valley Film Festival as a Future Filmmakers Forum scholarship recipient last year.
"I did some research on Sun Valley and thought it sounded amazing, so I applied," Mansour said. "From what I'd heard, the arts scene was great."
Getting to rub elbows with high-profile filmmakers and directors was just one perk of the festival.
"When I first landed in the valley, everyone was so welcoming. Without knowing, I was in the airport van with the vice chairman of Lionsgate—we had a great conversation," Mansour recalled.
The inception of "Leave a Message" came one night after the teen read about Angelo Collazo, a Long Island boy who ended his life in 2017 following vicious online and in-person bullying. Within 24 hours of reading Angelo's story, Mansour wrote, directed, acted and shot the four-minute film.
"I don't know what it was in me. It was just this voice in my head that said, 'You have to tell this kid's story, David,'" he said. "I didn't sleep at all that night."
The main premise of "Leave a Message" is that while social media can be incredibly toxic for young people's mental health, it can also be used for good, Mansour said.
"When [social media] is utilized to reach out to others, that can be very positive," he said.
After getting into filmmaking at age 16, Mansour drew inspiration from a wide variety of sources, from the razor-sharp editing of Edgar Wright's "Baby Driver" (2017) to the "mockumentary" format of "The Office."
"I told my parents I wanted to be a filmmaker back then, and they sort of laughed," he said. "That's when I bought a camera."
---
Reed Rickert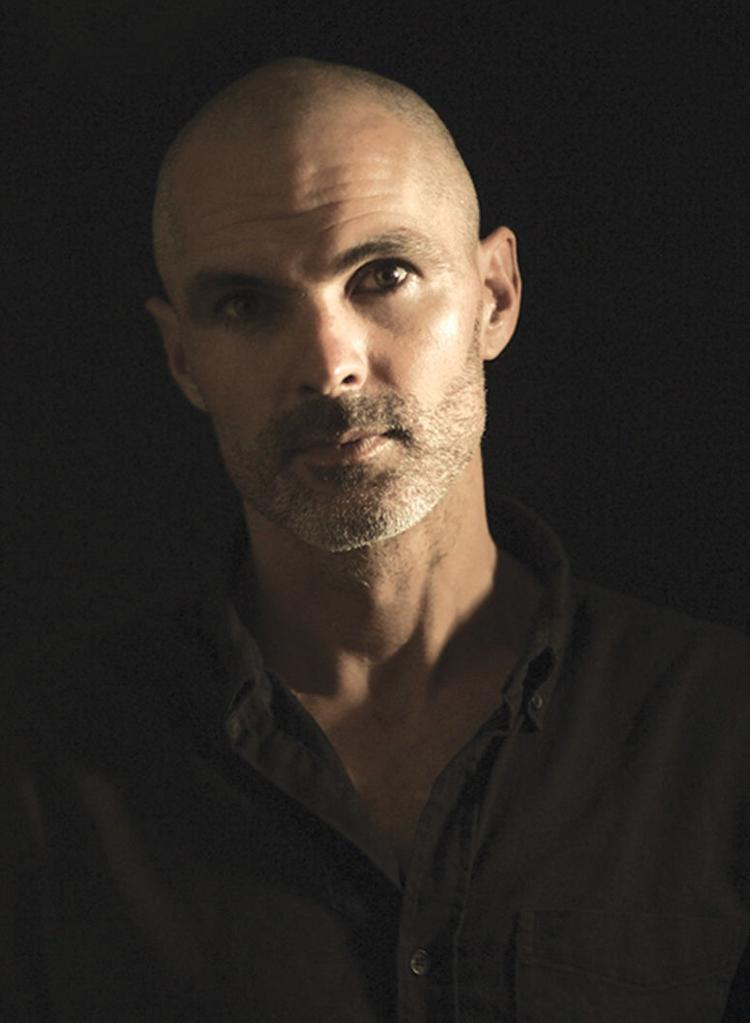 When he was a freshman soccer recruit at the University of Maryland, director Reed Rickert, now 38, never guessed that cinematic endeavors would one day take him across the globe.
It was only after transferring to the California College of the Arts and adding a filmmaking course to his schedule that Rickert began to blend his passions for anthropology and documentary film.
"I really love character-driven films, finding people who inspire me and getting to tell their stories," he said from his residence in Tepoztlán, Mexico.
Since being named the grand prize winner of the 2019 National Geographic WILD to Inspire film competition for his adventure-action short, "The Flip" (2019)—which follows a BASE jumper's early ventures into the sport—the director and cinematographer has been on the move.
As part of the WILD to Inspire award, Rickert received a fully paid expedition to the rainforests of Peru alongside National Geographic explorers this past summer. (Last year's WILD theme was "Everyday Explorers"; this year, the Sun Valley Film Festival category is welcoming shorts that speak to the 50th anniversary of Earth Day.)
"The Nat Geo community is really special. It was incredible to meet so many talented storytellers last year in panel discussions," Rickert said.
In addition to taking top honors in Sun Valley last year, "The Flip" went on to screen at the San Jose Film Festival, Banff Mountain Film Festival and Boulder International Film Festival.
The short shadows French skydiving instructor Remi Angeli, a close friend of Rickert's, as he plunges off a bridge near Puebla, Mexico. Rickert said that because Angeli tends to "wear his feelings on his sleeve," a meditation on life and death is apparent in the film. So is the allure of essentially turning the human body into a freefalling kite.
"Remi is really transparent about what he's thinking and feeling, and such a charismatic person," Rickert said. "It's the communication of what he's feeling in those moments, that intimacy which makes 'Flip' special."
BASE jumping—"Base" an acronym for buildings, antennas, span (bridges) and earth (cliffs), four structures that jumpers use as exit points—involves hurling oneself into free-fall and deploying a parachute. It's considered among the most dangerous extreme sports; unlike skydiving, most jumpers don't carry an extra chute as backup.
As one could imagine, the sport's margin of error is infinitesimal.
"It's a very precise type of execution. If you don't do it right, things could go very wrong," Rickert said with a laugh. "My heart nearly jumped out of my throat when [Angeli] started counting down."
The viscerality of "Flip" and its tangible connection to the environment is a recurring theme in Rickert's "The Golden Path," filmed in Manú National Park, Peru. One of the most biodiverse regions of the world, the national park and UNESCO World Heritage Site is home to the indigenous Machiguenga tribe. (Its dense rainforests also support giant otters, jaguars and clay-eating macaws.)
"My partner, Anna Fishkin, had visited with the Machiguenga community in Manú National Park in the past and made some good contacts there, so this is a really special area for us," Rickert said. "The idea [for the film] was to explore what biodiversity and conservation means to the Machiguenga. It's a magical story of progress and loss, and how important the jungle is to these people."
---
Scott Burkhardt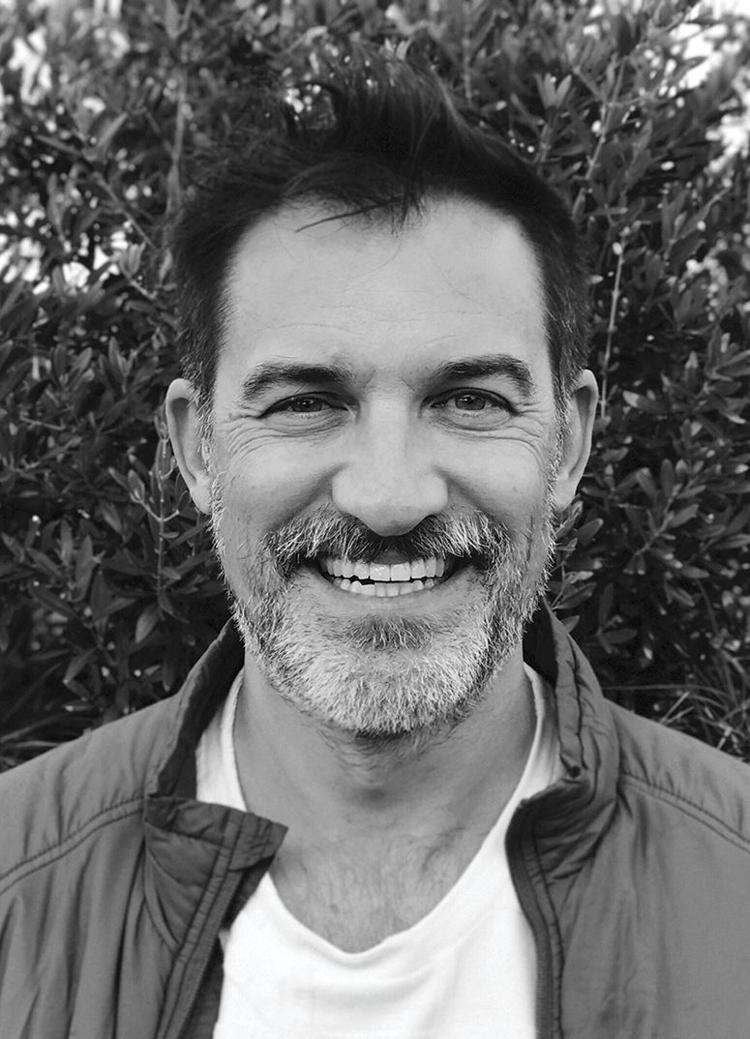 Scott Burkhardt, an MFA graduate of Columbia University's School of the Arts, divides his time between writing and teaching at the University of Pennsylvania and Stony Brook University's graduate MFA Film Program.
In 2019, the Philly native—a former writer for NBC's "Smash" series—won the Sun Valley Film Festival 1 Potato Award for his short script, "Girls Are Strong Here." As part of the award, Burkhardt received $5,000 in production funds to shoot his film in Idaho.
The 15-page script was brought to life this past summer in Boise.
"I'm lucky to have found a community of very capable professionals in Boise and got to see the short take on a life of its own," Burkhardt said. "We ended up with two actors from L.A., one actor from New York and one local actor."
The short feature tells the story of Callie, a headstrong teenager who meets Saed—a Syrian mechanic—after she and her mother are stranded at his service station overnight. As tensions mount, both Callie and Saed are forced to confront their preconceptions (and misconceptions) about one another.
"Saed is put in an awkward situation in terms of having to choose between being a good neighbor or staying more guarded and cautious," Burkhardt said. "I wanted to do something that was narratively ambitious, but relevant to our times."
Over the course of shooting "Girls Are Strong Here," Burkhardt said, embracing the process versus the outcome was key to its success.
"You have to enjoy the work as well," he said.
Burkhart applies the same philosophy as a professor. Though attending film festivals usually marks the end stage of a project, he tells students, it's the journey that matters.
"I tell them the more you write, the better. No writing is a lost cause, since you're always improving the more you do," he said.
Another teaching objective for Burkhardt is de-mythologizing the process of screenwriting.
"Obviously, you can have a certain degree of talent or organic ability, but that's enhanced by hard work and simply putting in the time," he said.
As he preps young screenwriters for fruitful careers in the film industry, Burkhardt says it's important for them to observe how visual storytelling has evolved over the past few years.
"Scripts have gotten shorter. Whereas screenplays used to be 120 pages, now you see movies at 70, 80 pages," he said. "The 'inciting incident' happens earlier than it would in the past, and people are doing things that are perhaps less formalist and traditional."