A plethora of talented creative minds have chosen to make the Wood River area their home. The female artist population here is powerful, influential and innovative, but with the rich selection of actresses, dancers and musicians, it can be all too easy to overlook those artists who work behind the scenes, and, in particular, behind the lens.
Women represent a strong percentage of professional photographers in the valley. Covering a wide spectrum of subjects, styles and creative techniques, these often-unsung artists capture the Sun Valley area at its most stunning, and its people at their most adventurous.
---
---
Paulette Phlipot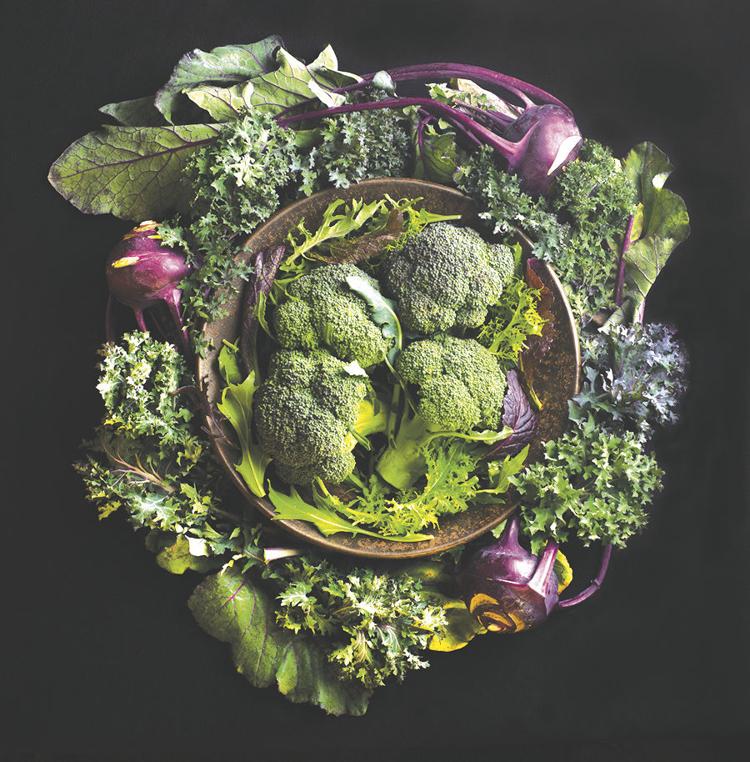 Culinary photographer Paulette Phlipot splits her time between the mountainous winter playground of Sun Valley and the sunny California beaches of Half Moon Bay. Though she calls those places home, her photography studio is anywhere with good food. Shooting food poses countless unique challenges, especially for a photographer like Phlipot, who refuses to use waxed or artificial food, but is also extremely conscious of waste. As such, she must work quickly, but methodically.
"I take the time to look at the food before looking at it through the lens," she said. "I then try to capture that feeling through the lens to share with the viewer. I like to photograph food as fresh as possible, whether just picked from the garden or just brought out from the kitchen by the chef."
Though she travels frequently and especially loves to photograph the vibrant color combinations of Asian cuisine, she found the culinary scene of the Sun Valley area to have an innate allure.
"People in Sun Valley have often traveled or lived other places, so they have an appreciation for and knowledge of good food," she said. "The caliber of food really is outstanding, especially for a town this size."
---
Caroline Woodham
While many photographers have a particular focus or discipline, Caroline Woodham covers a wide spectrum of subjects, all under the generous umbrella of human life.
"I call myself a lifestyle photographer," she said. "People are my thing." 
Whether she photographs people modeling fashion, trekking on an outdoor adventure, frolicking with children or just posing for portraiture, what matters most to Woodham is representing the human experience, especially against the scenic backdrop of Idaho.
"You cannot beat the varied locations in the greater Sun Valley area—the seasons, mountains, deserts, plains, rivers and lakes," she said. "The people are 'top drawer' as well—beautiful, athletic, motivating and supportive."
Even though she recognizes no artistic boundaries and constantly tries new things, she never considers experimentation a finite thing.
"I want to continue diversifying and reinventing myself to keep it interesting," she said. "What's not to like about being on a learning curve in life?"
---
---
Jenni Simpson
Jenni Simpson has built a successful career as a wedding and event photographer.
"It's really cool. I enjoy getting to know my clients. Before booking a wedding, I try to get to know them as people," she said. "I just love telling their love stories. You can always tell how happy people are together. That brings me a lot of joy. I think I've cried at nearly every wedding I've photographed. Maybe I'm just a hopeless romantic."
Though she primarily sticks to weddings and events professionally, in her downtime Simpson likes to explore nature—photographing wildlife, experimenting with light painting and chasing the Northern Lights.
She also photographs her kids a great deal.
"Kids can be the best and the worst clients. They're the most difficult to work with, yet the most rewarding."
Her own children, she said, are no exception.
---
Dev Khalsa
"What better job can there be than to hang out with people and document their lives?"
So asked Dev Khalsa, one of the valley's premier wedding and event photographers and portrait-takers.
For her, as with many of her peers, photography is all about the people.
"I just love photographing people," she said.
Khalsa stressed the importance of holding pre-session meetings with future subjects, whether brides to be, expecting parents, graduating high school seniors or small children.
Establishing a rapport early on is key, especially where wedding photography is concerned. She asks her clients, "Who are you? What do you imagine your wedding not only looking like, but feeling like?"
Ultimately, the goal is to realize someone else's vision, and try to capture the memories they want to cherish. This is surely a challenging task, but Khalsa would have it no other way, and the scenic backdrop of Sun Valley only helps.
"It's a stunning place to live," she said, "And a great place to be a photographer, for sure."
---
Hillary Maybery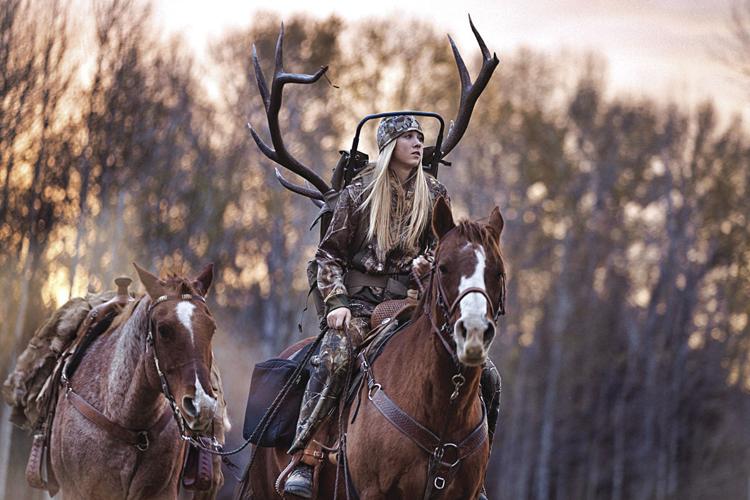 For Hillary Maybery, photography is akin to adventure. Her images document the wild, sporty, exciting face of the Sun Valley area. She frequently ventures out into the vast Idaho backcountry to photograph fishing expeditions, hunting trips, skiing excursions and athleticism.
It is a well-known caution in the photography and filmmaking industries that animals and children are the two most difficult subjects to work with, but Maybery must do so on a day-to-day basis, especially the former while covering hunting or fishing trips.
Despite that, she remains dedicated to capturing the perfect lighting.
"It's all about lighting," she said. "The light here is magical. You can't get that in California."
Though the steelheads and the ducks seldom cooperate, she nonetheless balances studio-quality lighting with real-life action.
Regardless of whether she catches the perfect light or not, the important thing is the photography itself.
"I will take pictures until the day I die," she said.
---
Though they all work independently of each other, the photographers of the Wood River Valley form a kind of community. In conversation, each would frequently reference another's work, while also giving shout-outs to the plethora of women not highlighted in this article, such as Jessica Collins, Thia Konig and Kirsten Shultz.
As Jenni Simpson put it: "The area's loaded with talent, and women stick together in this valley."
Or, to quote Hillary Maybery: "The women around here are kick-ass."