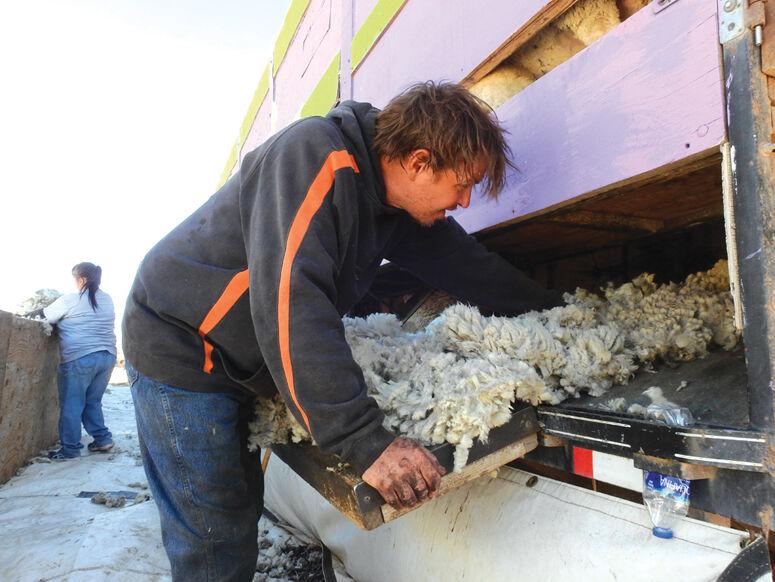 When railcars first began chugging into the Wood River Valley in 1884—forever changing trade and manufacturing—another industry was well into a renaissance of its own.
Pack-train operator John Hailey, one of the first men to successfully maintain herds of sheep in Idaho, began leading small flocks into the state in the 1860s. Bands of up to 10,000 sheep trailed into Idaho from Utah, California and Nevada, grazing the Snake River Plain and circling up into the Wood River Valley in the spring.
"After 1870, Idaho proved to be a sheep vacuum into which many small flocks were drawn," historian Edward Wentworth wrote in 1948.
When the Oregon Short Line railroad reached Hailey from Shoshone in May 1883—coinciding perfectly with the installation of the valley's first telegraph line and, just months later, a telephone line—Hailey began to blossom as a mining hub. First came a stationary store; then a lumber store and grocery store; then a courthouse and hotel and school. Families from the east and Midwest poured by train and stage during the Wood River Valley's silver mining boom; young, ambitious businessmen, too, came overseas from western Europe, snatching up jobs as mining engineers and prospectors advertised in the paper.
Then, around 1890, the mining industry abruptly collapsed, and sheep-rearing became the new lifeblood of the Wood River Valley--suitable not only with its abundant native grasses, but also its proximity to the milder weathered Snake River Valley, ideal for overwintering.
Between 1890 and 1920, 2.5 to 3 million head of sheep grazed in Idaho. Sheep ranching came with its downsides—severe crowding on the range led to outbreaks of mange, animals hit on the Union Pacific rail tracks and even range wars between cattlemen and sheepmen. But for many, selling wool to dealers in Chicago and Boston was a lucrative career path.
The largest wool deal in the west occurred in Mountain Home in September 1899, according to the Sept. 15 edition of "Wool Markets and Sheep" published by Draper Publishing and Supply in Chicago. Robert Noble sold over 1 million pounds of fleece to a St. Louis wool buyer for $150,000 cash. It took 50 rail cars to carry the wool that he'd amassed.
The wool market was running strong decades on. In August 1917, Hugh Sproat, president of Idaho Wool Growers' Association, wrote in the National Wool Grower journal that Idaho produced 700 million pounds of wool at about 16 cents per pound—$112 million total—between 1886 and 1917. That amounts to more than $2.6 billion in today's dollars.
"A total of from 15 to 28 million dollars annually from wool and mutton is distributed through towns and hamlets of southern Idaho," he wrote, adding that the year of 1914 "was opportune for making a success of the undertaking [when] the World War broke out … and, with the huge demand for wool and mutton prices soared to great heights."
Today, those in the sheep industry have persisted despite increased international competition and rising costs. The market Idaho ranchers navigate—like the economy they exist within—has changed drastically from Sproat's heyday 100 years ago. Many who remain in the livestock business now build on long family lineages—and for them, much of the work remains the same as their fathers and grandfathers did, from grazing to shearing, lambing to slaughter.
On the west side of Highway 75, rancher John Faulkner of Faulkner Land and Livestock Co. grazes some 10 bands of Columbia-Rambouillet ewes and Suffolk rams, as he's done for over 65 years. His father, Ralph, started the operation in Gooding in 1933.
On Sunday, Faulkner, 89, will accompany a band of slightly over 1,500 sheep down Main Street in Ketchum.
"The sheep you'll see range in age from barely two clear up to 15. Their ear tags got the date on it," he said. "But we don't pay much attention to that. We go by how they look. If they're sound of body, we keep them—but once they start to lose their teeth, why, we move them out for slaughter."
A week after the parade, Faulkner will welcome sheep shearers from Fairchild Sheep Shearing in Buhl onto his property for few days' worth of haircuts.
"We've used same shearing crew from Buhl for oh, probably 75 years," Faulkner said. "They usually come from Uruguay on H2As."
As far as wool, the greasy stuff is "just a byproduct" for Faulkner—"meat is really where it's at," he said.
"The wool, well, we hope it just covers the cost of paying our shearers. When it gets up over a dollar it's pretty good. But it's probably about 60 cents now. Even less for black wool, 10 cents.
"We have too damn many black sheep to do well with wool," he continued, "but they're useful in the rough country. The boys can tell if they have all their sheep by counting the blacks, as they're good markers."
As a young boy growing up during World War II, Faulkner remembers close to 1 million sheep grazing in Idaho. Now there are only 170,000 sheep in the state, he said.
"The military was buying a lot of wool during the war. Not now. If you got fine wool—22, 23 [microns in diameter]—why, there's a market for that. But it all depends on what China's buying," he said.
Like Flat Top Sheep Company on the other side of the highway—between Craters of the Moon National Monument and the expansive foothills of the Pioneer Mountains—Faulkner ships his wool to the Utah Wool Marketing Association co-op in Tooele. There, it's inspected and auctioned off to buyers from all over the world.
According to the Marketing Association, some buyers include Pendleton Woolen Mills in Portland—which manufactures high-end blankets, totes, socks, western blanket coats and more—and Lempriere USA, a wool merchant and processer that spins wool into to Italian suits and blazers.
Others include Oregon Shepherd, which produces home insulation from wool, and Chargeurs Wool in South Carolina, which processes and sends wool off to spinning plants, where it goes on to become shirts, sweaters, socks, carpet and upholstery.
Merino wool, the finest grade used for high-end clothing, usually measures between 15 to 25 microns. Faulkner's wool is a bit coarser, at 26 microns. Last year, he said wool prices were so low that ranchers would go into the hole paying to shear their sheep.
"I've still got three years' worth of wool to ship," he said. "And I got some old ewes I didn't shear this year because they're worth more for canned meat than they are for wool, so might as well leave the wool on them."
While Faulkner is barely breaking even in the wool sector, the lamb market has made an impressive turnaround since it hit a crisis point in 2020, when holiday dinners, in-restaurant meals and cruise ship buffets were no more. He attributed the steadying lamb market to low supply and high demand, particularly from Americans of Middle Eastern and Mediterranean descent who are used to eating lamb as a staple.
"A year ago, I got a dollar a pound to start with for lambs. Things got tough and I had to sell some of 'em. But I'm building back up," Faulkner said. "I ship heavy, fat lambs ready for market, 150 to 160 pounds. And the market is great now."
A recent report from Wool Growers Association Director Naomi LeGere-Gordon backs Faulkner's observations.
"Even amongst impeding drought and aftershocks of COVID-19, lamb prices have been at a multi-month high," LeGere-Gordon wrote over the summer.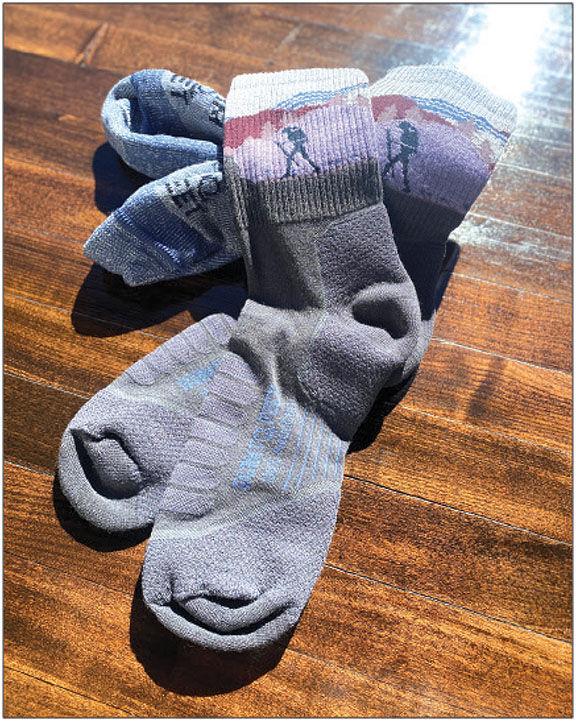 The wool market, too, is headed in a better direction—at least according to an Irish forecast published in April, which asserted that the global wool market is projected to register a compound annual growth rate of 4.8% between 2021 and 2026.
That's primarily because consumers these days are more inclined to buy an American made product they can trace from its source, the report said.
"Growth opportunity mainly lies with millennial consumers whose purchasing behavior, such as the preference for quality, authenticity, and transparency, is driving the market for wool," it stated. "Wool itself is biodegradable and also provides less harm to the environment. In addition, wool itself consists of thermal insulation properties making it suitable for the consumers."
Later this fall, Faulkner's sheep bands will trail south to Hammett and cross the Snake River. Some will go onto BLM land near Gooding. In December, they'll be shipped to alfalfa pasture in Blythe, California., on the Colorado River near the Arizona border, to overwinter and lamb.
"We come right back the first of March and we're back out in the desert—BLM, state and some private land, a little bit of everything," Faulkner said. "Then we'll move on up north on the national forest and do it again."