As Blaine County resident Sonya Wilander often remarks, the opposite of addiction is not sobriety—it's connection.
That's the proverb she puts into practice at Men's Second Chance Living, a nonprofit organization in Hailey that provides a safe environment for men in recovery. And, it's the philosophy that's driven her to take on the disease in her adopted home—work that has led her neighbors in the Wood River Valley to vote Wilander 2020's Woman of the Year.
Born in Zambia and raised in the coastal city of Durban, South Africa, Wilander, 58, would never have guessed—even a decade ago—that she'd find purpose in helping others fight addiction. After all, she didn't personally understand the disease, though some of her extended family members in South Africa abused substances.
That all changed in 2013 when she became a coordinator at the Blaine County Drug Court, a program designed to help those with drug offenses seek out housing, treatment and recovery.
To put it lightly, the job was eye opening.
"I learned that if you're on probation, you can't live in a home with drugs or alcohol. And with rent being so expensive in the valley, many have nowhere to go," she said. "I think as I got to understand the nature of addiction, my passion for the field just kept growing."
---
The journey so far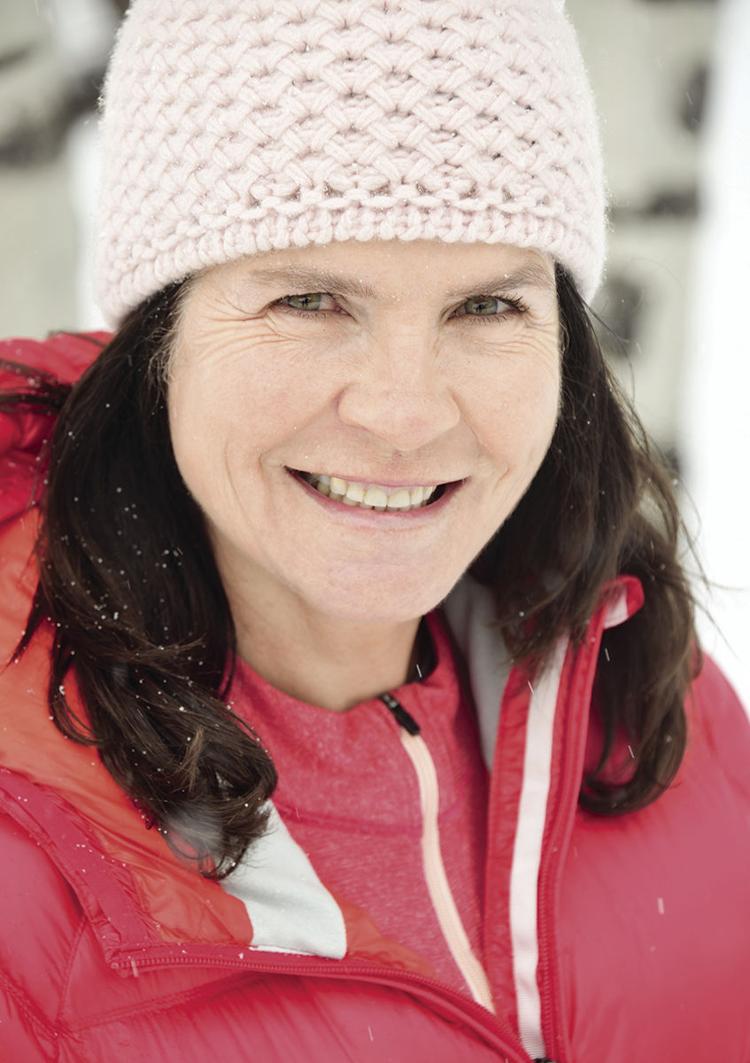 Though Wilander describes her childhood in South Africa as adventurous and happy—surfing at the beach with friends, going on hunting expeditions with her father—she also got a front-row seat to racial injustice during the country's apartheid era. The trauma suffered by black South Africans at the hands of the country's white minority population was difficult to witness, she said.
"Growing up in the apartheid in the '70s, the school system, of course, only favored white people," she recalled. "Everything was completely segregated. It was terrible."
At 18, Wilander journeyed across the pond from Durban to New York, where she hit her stride as a high-end fashion model.
It was her levelheadedness that helped her navigate the fashion industry for over a decade, she says. The modeling lifestyle—a jam-packed schedule of editorial shoots and frequent travel—was enjoyable despite its grueling reputation.
"If you kept your head on straight, it was a good way to make money and see the world," Wilander said with a laugh.
During her modeling career in New York, she crossed paths with Swedish tennis star Mats Wilander, with whom she fell in love, married and had four children. A little over two decades ago, Wilander moved with her family to the Wood River Valley.
Mats, a hall of famer in his sport who spent 20 weeks as the world's top-ranked player, opened Gravity Fitness and Tennis in Hailey. Wilander stayed involved with the Blaine County School District, joining a group of parents and teachers to try and open a home for runaway teens.
While that home didn't materialize, the idea of a "safe haven" did—and when Wilander became Drug Court coordinator, the need for a male-only sober home in the valley became clear. (Women generally have more resources than men to climb out of the hole of addiction, she said.)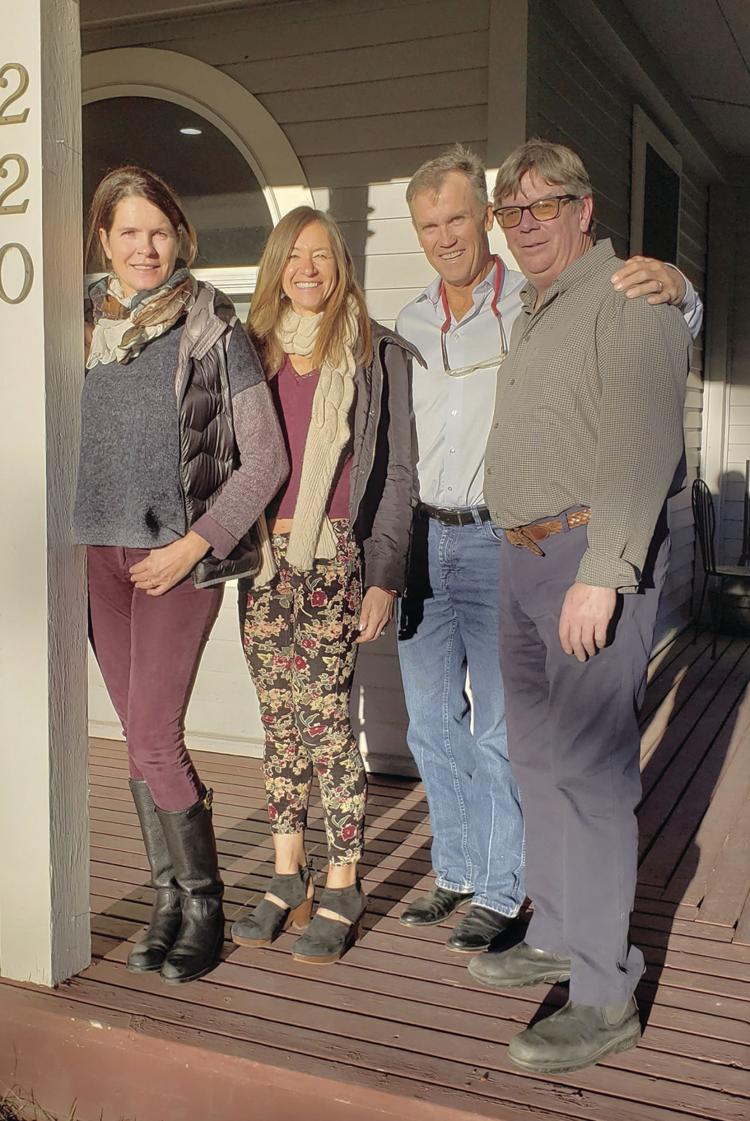 "The Advocates are amazing at helping victims of abuse, but in general there aren't many places for men to get help in the valley," Wilander said. "I'd see these guys come out of jail with fines and child support to pay, with nowhere to live and no jobs to apply for. Just about every application asks 'Do you have a felony record?' and they have to check 'yes,' which makes it hard to find housing and employment. It was hard for a lot of them to get out of that vicious cycle, and when you lose hope, what do you do?"
Thus, Wilander founded the Men's Second Chance Living sober home in 2018.
"It involved a lot of donated time, putting together business plans and approaching potential donors," she said.
Then came a generous donation from Ketchum residents Jonathan and Rebecca Neeley: a four-bedroom house near downtown Hailey.
"My whole idea was to have these men reintegrated into society, to be productive members of the community and live within the community, so the house was ideal," Wilander said.
But as Men's Second Chance drew closer to opening, neighbors began to protest.
"We got some unfortunate pushback from people who thought addicts are criminals," she said. "But that's a misconception. In reality, addiction affects all socioeconomic groups."
Today, residents at Men's Second Chance Living come from all over: other sober homes, low-security prisons for minor drug offenses, rehab facilities. Stay lengths run on a case-by-case basis—from three to 10 months—and residents pay a small rent, supplying their own food. Wilander said locals are given priority, but all applicants are vetted to make sure they're a good fit for the program.
"We need to make sure applicants are willing to follow the rules," she said. "We're not just looking to fill beds."
House rules include a zero-tolerance policy on drugs and alcohol and being subject to random drug testing. If a resident tests positive for any of nine drugs, they're out, but some people who show a willingness to change are reaccepted into the program.
"We'll create a game plan, set goals and ask what's going to be different this time," Wilander said.
---
---
'Treating the whole person'
The main idea at Men's Second Chance Living is supporting the whole person, Wilander says.
"To me, it's about giving someone a second chance, helping them get their ducks in a row to move forward," she said. "We're giving them a hand up here."
At Men's Second Chance Living, residents receive access to medical, dental and nutritional care, supported by the organization's Wellness Fund, in addition to education assistance—whether that be vocational training or finishing high school.
Memberships at the Wood River YMCA and Gravity Fitness, two partners, are provided to help residents get into shape. Regular group therapy sessions welcome constructive conversation in a nonjudgmental atmosphere, helping residents build relationships with peers who have "walked the walk."
"There's always the question of what came first—chicken or egg—when you look at mental health and substance abuse. Did someone have mental health issues and try to self-medicate, or did they do drugs that changed their neural pathways, that caused them to have mental illness?" Wilander said.
Measuring progress can also be difficult.
"Success is not really something you can measure," Wilander said. "If [a substance user] gets better, it's hard to know if it was because of a safe house, because of the acupuncture or group therapy, or having food security."
But one tried-and-true component of success is connection, she says. For many residents, socializing with peers is often easier than with sober people in the larger community.
"When people have been isolating or only hanging out with people doing the same drugs as they are, it can be hard to meet new people with a different lifestyle," she said.
Looking ahead, Wilander hopes to forge new connections with new alternative treatment providers. Several collaborative planning meetings are already scheduled.
"Acupuncture has shown promising results for addiction. We're also hoping to utilize hyperbaric oxygen therapy," she said.
Wilander added that she's in the middle of getting her addiction counseling degree from College of Southern Idaho so she can better understand her residents. The degree involves a 400-hour internship at an adolescent outpatient treatment facility in Jerome, she said.
"This whole process has been very interesting—starting a business and nonprofit, and raising funds, going to school and now learning about substance-use disorder in juveniles," she said. "Some of the cases have been heartbreaking. But I have a lot of hope for the future."