After having to cancel events in 2020, the Heritage Court, a program of the Blaine County Historical Museum, will once again honor women who have contributed to the history and heritage of the county. Four women have been named to the court's 17th year: Rosalie Kirkland, Linda Vinagre, JoAn Walker and Jane Drussel. All are over 70 and have lived in Blaine County for 30 years or more.
Two events are being planned to honor the ladies. On July 4, they will ride in Hailey's Days of the Old West Parade. In early August, the Senior Connection will host an invitation-only outdoor luncheon, which will take the place of the Heritage Court Coronation, which in the past has been held at the Liberty Theatre.
Keep reading to learn more about this year's honorees.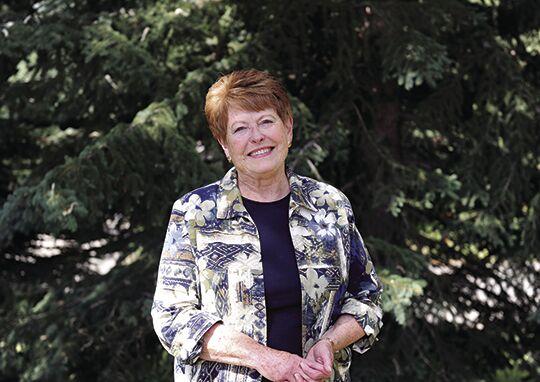 Rosalie Kirkland
Rosalie Kirkland was born into a pioneer family in American Fork, Utah, where she played in the band from grade school through high school and worked at one of the first Arctic Circle chain restaurants. After she graduated from Brigham Young University in 1965 in elementary education, her first job was teaching first grade in the very schoolroom where she herself had started school.
Rosalie married Heber Kirkland, also a BYU graduate, in the Salt Lake Temple, and they moved to Twin Falls, where Heber taught in the high school and coached track. In 1972, the couple moved with their children to Carey to live on Heber's family farm. After teaching kindergarten for 10 years in Carey, Rosalie moved on to first grade for another 10 years and retired in 2001. Her oldest granddaughter was a student in her last class.
Retirement has kept Rosalie Kirkland active in church work around the country. She and her husband first worked on an LDS mission in Window Rock, Ariz., on the Navajo reservation. Their second mission was to Nauvoo, Ill., where, dressed in 19th-century costumes, they led tours to the area's many historical sites that are important in LDS history. A third mission was at the Family History Library in Salt Lake City, which fit right into Rosalie's interest in her own family's genealogy. Their latest church assignment was as ordinance workers in the Twin Falls temple, helping other church members.
Rosalie's son Lane now teaches at the Carey School and runs the farm. Rosalie and Heber still live on the land. She enjoys her grandchildren and great-grandchildren, gardening and putting up preserves—and works on expanding the family history with pictures and newspaper articles from the past. Rosalie Kirkland has been a teacher in everything she does.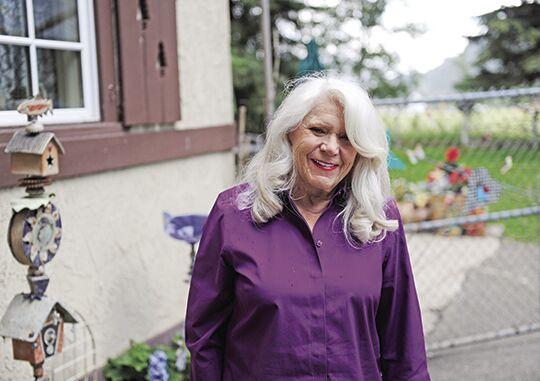 Linda Vinagre
Linda Vinagre grew up in Santa Monica, Calif., when it was a lazy beach town. In her 20s, she worked in the records department of the local college until a friend who had moved to Sun Valley convinced her to come for a visit. That was it: goodbye California beaches, hello to the mountains of Idaho. She loved having four seasons to enjoy—for skiing, fly fishing and riding horses. A first date with a fellow named Gary, who arrived on a motorcycle to take her on a picnic, led to marriage in 1970.
Linda worked as a waitress at the Continental at the Sun Valley Inn and then at Louie's, which she loved even if it meant she went home smelling like pizza. She spent a lot of time teaching classes at the Arts and Crafts Guild to children and adults—clay sculpture, flower arranging, faux painting—and in time found herself teaching children of the children. Now she enjoys working on her art at Boulder Mountain Clayworks. When her daughter Shane was in school, Linda was active in the Papoose Club's Christmas Bazaar and the Kindercup races. She remembers Ketchum as "a great place to raise a child."
Nearing 50, Linda and some of her friends noticed that things were not as easy to remember as they had been, so what to do? Have a party, what else? This turned from a get-together of 20 or so to an annual potluck for 70-100 friends with "memory issues." They sit around and help each other tell stories. They play bingo and proudly wear their name tags, which have become necessary in recent years. People come from as far away as Europe to enjoy the party.
Also, for the past 40 years Linda and Gary have hosted a Christmas Eve party. Up to 100 people stop by with their kids. Until recently they had the late Jack Williams for a Santa Claus. He would take the children out to the yard and point up to the lights of the groomers on Baldy. "See those lights? They are my reindeer, waiting for me to start our ride." Unforgettable, said Linda, whose favorite thing in life is getting together with friends.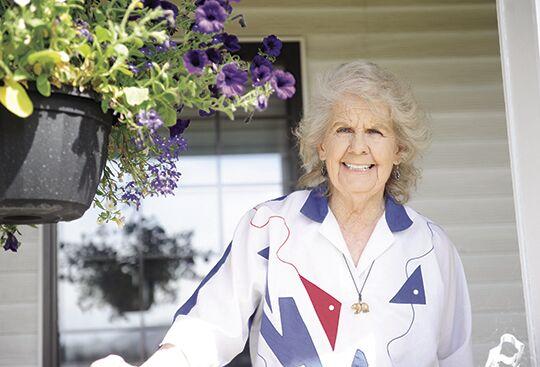 JoAn Walker
JoAn Walker has a handsome wooden sign that hangs in her home, made by a friend many years ago. It reads: "My Heroes Have Always Been Cowboys." That was true when she was in grade school, and it has been true all her life. Born in West Valley, Calif., in the land of the gold rush, she married her childhood sweetheart, Jim Walker, in 1955. And while cows didn't play much part in their lives, horses certainly did. Her home is filled with trophies, crystal bowls and mementos of their decades of raising and racing quarter horses, including a beauty named Zoomin for Spuds, the 2016 Champion of Champions.
The Walkers moved to the North Shore of Magic Reservoir in 1969, where JoAn was in charge of the restaurant for a short time. In 1972 they moved to Ketchum and 12 years later, needing more space, they moved to Hailey, where they had a few horses and knew they wanted more. That led to the large spread where JoAn lives now, south of Bellevue, where their life with horses really developed. While Jim started and ran Walker Sand and Gravel a few miles south and JoAn served briefly as office manager, they, with the help of hired hands and trainers, raised a string of horses that won trophies and medals all around the West.
In each town the Walkers have lived they made life-long friends, and now JoAn keeps in touch with local friends and those who have moved states away. The memories of the fun and adventures, most of them involving beautiful or ornery horses, are many. The last five years have brought a lot of heartache to JoAn. Two of her three children have died, a son from a heart attack on Baldy, her daughter in a car accident in Boise. And Jim, her husband of more than 60 years, is gone now, too. But her son Jim and his family, including great-grandchildren, keep the past alive and the present busy.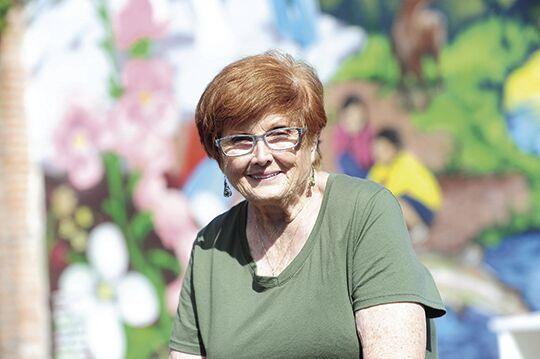 Jane Drussel
Jane Drussel was born in Oklahoma. In 1970, she and her four little boys moved to the Wood River Valley. At that time, as now, housing was hard to find, and the six of them crowded into a little Red Top cabin for a memorable summer until they were able to build their own home. After several years working in retail up and down the valley, she started Jane's Paper Place in Giacobbi Square in Ketchum in 1985. The business expanded into Hailey a few years later and became a valley fixture.
Needing a break, Jane and her husband, Ken, sold everything in 2004, moved into a motorhome and became traveling reps for the gift industry. That lasted until 2009 when they moved back to the valley and opened their new store, Jane's Artifacts and Holiday House, in downtown Hailey.
Jane has a strong sense of community involvement. When her boys were in school, she was active in the Bellevue PTA. She's been president of the Chamber of Commerce, is active in Rotary and stays in touch with city government. The city needs to be business-friendly, she thinks, and the business community needs to have its voice heard. A current issue for her is the state's plan to upgrade Main Street this summer. How will that impact downtown businesses? What will be the effect of the huge, rumbling machines on Hailey's older brick buildings?
The biggest business concerns Jane has now are countywide: help and housing. The housing crunch and skyrocketing rents make it hard to attract and keep employees. Even most "workforce" housing is too expensive for what local retail business can pay their workers, she said. But she loves what she does and has plenty of energy, as evidenced by the big changes she's making to Jane's Artifacts. The Holiday House, in the old D.L. Evans Bank space, will become a stationery store while the Main Street store will have an expanded selection of art and craft supplies. For decades Jane has kept in tune with her customers and the community.