After all the buildup, when something the scale and complexity of the Sun Valley Film Festival finally takes place it may appear at face value a well-oiled machine, with all the pieces falling effortlessly into the place. In reality, several months of hard, hectic work go into bringing the festival to light. Lots of moving parts have to be pegged down with a large group of people working very hard, often right up to the wire. As elusive celebrities gradually confirm their attendance, Programming Director Ana Souza takes point on the campaign to book films. Souza keeps her fingers on the pulse of the film industry, also serving as associate programmer for the Sundance Film Festival and fulfilling similar roles in several other festivals.
This year's Sun Valley Film Festival lineup, which can be seen beginning on Page 9 of this program, consists of more than two dozen full-length movies, with an even split between documentaries and feature narrative films.
A couple of world premieres join a roster of films that have screened at some of the most prestigious film festivals in the world, including Sundance, South by Southwest, the Toronto International Film Festival and Cannes.
These films feature many familiar faces and beloved actors, including Aubrey Plaza, Benedict Wong, Tony Hale, Sarah Gadon, Bill Skarsgård, Jason Flemyng and Oscar nominees Kristin Scott Thomas and Richard Jenkins.
A number of the films in the lineup enjoyed their world premieres at the 2020 Sundance Film Festival at the end of January. Those include "Nine Days," starring Rising Star Award recipient Winston Duke, and "Never Rarely Sometimes Always," written and directed by Pioneer Award recipient Eliza Hittman.
Both those awardees will attend the screenings of their respective films, providing insights and answering questions afterward. In Duke's case, he will be joined by "Nine Days" writer/director Edson Oda and producer Jason Michael Berman.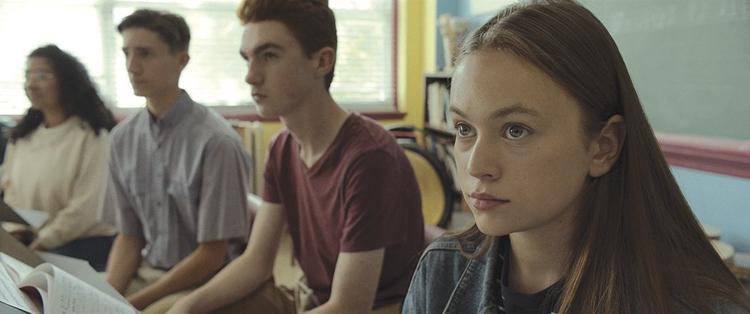 Those are two of many film screenings that filmmakers will be attending. Writer/director/producer Haroula Rose will attend the screening of "Once Upon a River," director Adam Carter Rehmeier and producer Ross Putman will be present for "Dinner in America," producers Heather Rae and Monique Walton will attend the screening of Cannes competitor "Bull," writer/director Nicole Dorsey will present her film "Black Conflux," which debuted at the Toronto festival, and writer/director Lawrence Michael Levine will present Sundance premiere film "Black Bear," starring Aubrey Plaza and Sarah Gadon.
Among the exciting and unique items on the docket is the presentation of "Making Sense." Writers/producers Gregory Bayne and Doug Cole will present this film about an aging neuroscientist striving to prove his hypothesis that people with disabilities hold the key to unlocking a sixth sense.
Unlike the other films in the lineup, "Making Sense" is a work in progress. Audience members will get a rare glimpse into the filmmaking process. With Cole and Bayne, the latter of whom also directs, in attendance, viewers will have the opportunity to sate their appetites for information about the creative process.
"What I love about the way the festival has been built and how it connects with the audience is how much of a filmmaker festival it is," Souza said. "We showcase films with a vision and specific points of view of art. It puts the filmmakers in focus in a unique way."
Of course, that just covers the narrative features. Over in documentary land, a whopping 11 of the 13 films screening will be attended by their filmmakers.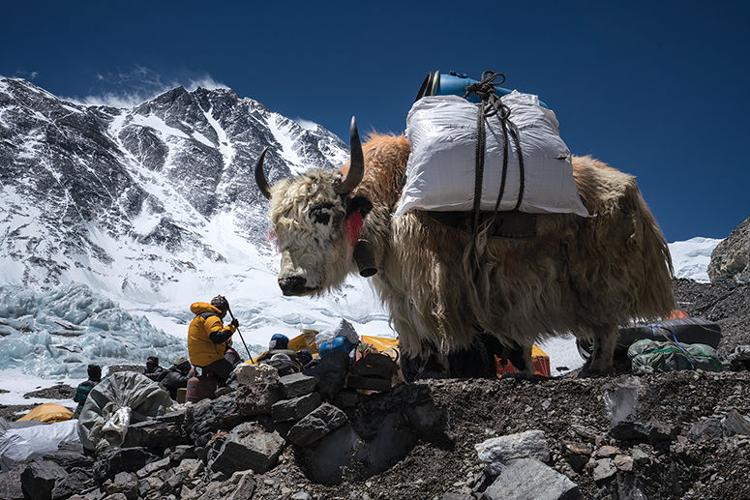 Those include two world premieres: "Trafficked With Mariana Van Zeller" unravels the web of American-made firearms finding their ways into the arsenals of Mexican drug cartels; "Lost on Everest" pits elite climbers on a quest to find the long-lost remains of Andrew "Sandy" Irvine, a British mountaineer who went missing somewhere near the summit of Mount Everest in 1924.
A documentary will open the festival on Wednesday. "Ruth—Justice Ginsburg in Her Own Words" presents an intimate, never-before-seen look at the Supreme Court justice's struggles and triumphs, featuring exclusive interviews with Ginsburg herself.
A great deal of work goes into selecting these films behind-the-scenes. Souza strikes a balance between scouting out and recruiting movies on her own and sifting through submissions.
The festival began accepting submissions in August and closed that process in early November. In just those few short months, the festival far exceeded its past record in applications.
"We had an all-time high of 500 submissions this year, which we received in a much smaller window of time than usual," Souza said. "It feels as if the festival is growing in reputation. After nine years, you become an established festival and we've certainly crossed that threshold.
"This lineup is very small and heavily curated. We're looking through submissions, keeping tabs on films we're excited about coming from a lot of different sources. One of the cool things about this festival is its alumni community. We love it when people come back, but we also love finding new interesting filmmakers."
After all that work, the countdown is really on until the kickoff day of March 18. Refer to the festival's official schedule of screenings in this program for the complete, detailed lineup (see Page 9), and take care not to miss some of the unique offerings made this year by the Sun Valley Film Festival.