Last summer, Wood River Valley wedding photographer Jennifer Franklin heard one question over and over at wedding ceremonies—and it wasn't "Do you take this woman to be your lawfully wedded wife?"
It was "Are you hugging?"
For Franklin, who has 10-plus years of experience photographing weddings, the question was no odder than anything else 2020 had brought up to that point.
Beginning in March, as the COVID-19 pandemic rippled through the state, couples faced the reality that their wedding celebration plans may need to be tweaked—or altogether canceled—due to fluctuating health orders in different cities, counties and states throughout the U.S.
In Ketchum, the City Council began requiring approval of COVID-19 mitigation plans in order to rent out city parks to for events, including wedding ceremonies and receptions.
At the city's request, couples had to disclose how many people would attend the event, what area of the state or country guests would be arriving from, and where they would be staying. They also had to explain their COVID-19 mitigation plans: Would they provide masks? What about sanitation? How would they ensure proper social distancing between individuals at all times?
"We will provide ample hand sanitizer," one COVID-19 plan stated, according to a Ketchum City Council agenda packet over the summer.
Franklin noted weddings last summer were held on a smaller scale in order to accommodate local gathering limits. Nearly all the weddings she photographed were outdoors, further mitigating coronavirus contraction risks.
All that said, at the time of this writing, the Centers for Disease Control and Prevention (CDC) continues to advise against any gatherings indoors of individuals not from the same household. It offers grim justification for its rationale. In November, the Maine Center for Disease Control and Prevention determined that a small wedding in the state resulted in the deaths of at least seven individuals after a local resident attended the ceremony while infected with SARS-CoV-2. The wedding guest wasn't showing symptoms at the time.
The Maine CDC determined that the 55-person wedding ceremony in rural Maine had turned into a super-spreader event, rippling through the community of 4,500, which previously had no reported cases. The event ultimately resulted in 177 COVID-19 cases, including the seven deaths.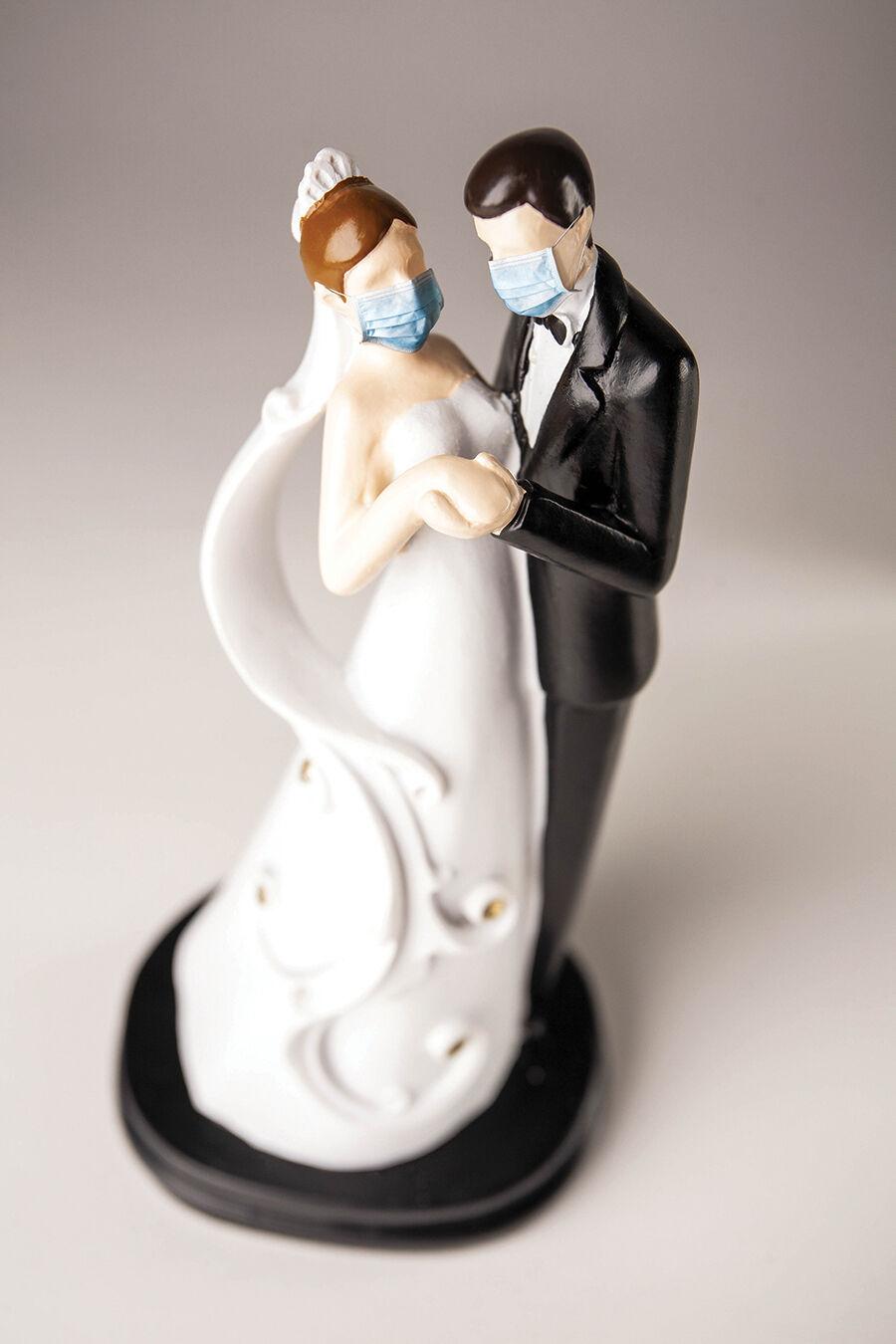 Don't be a super-spreader guest
"To mitigate transmission, persons should avoid large gatherings, practice physical distancing, wear masks, stay home when ill, and self-quarantine after exposure to a person with confirmed SARS-CoV-2 infection," the CDC website states.
And if you do make the choice to be a guest at a wedding ceremony this season, be prepared to ask an important question, the one Franklin heard so often: "Are you hugging?"
"Just be aware of other people's boundaries," a valley resident told the Mountain Express. The resident, whose name we're withholding to prevent public scrutiny, traveled to the East Coast last summer for the wedding of a good friend—a decision that was made as cautiously as possible, she explained.
She drove from Ketchum to Boise and flew to a state on the East Coast for a ceremony and reception that would bring together 100 guests—downsized due to coronavirus—including herself. On the way, she took every precaution possible. Prior to booking her ticket, she researched "which airlines were doing the most" to protect against COVID-19. On the plane, he wore an N-95 mask and a face shield on the plane,and brought hand sanitizer and sanitizing wipes with her to use throughout the flight. Throughout the flight, she kept air vents open to allow for greater airflow around her.
During the wedding, she maintained social distance and wore a face covering when not actively eating or drinking. After returning to the Wood River Valley, she quarantined and communicated with the guests seated at her table. They were all tested for COVID upon returning home from the wedding. To her knowledge, no one contracted COVID-19 from the ceremony or reception.
Her recommendations? Be careful, be compassionate, and be safe.
"Be prepared to do the extreme for other people, and be diligent," she said. "Wash hands, wear masks, all that good stuff. Be willing to go with the flow and know that it's special enough for the bride and the groom to have their wedding [during a pandemic]."