Jenna Vagias was raised in the Boston suburbs and worked as a coach and teacher at private schools on the East Coast before setting her sights on a career in outdoor recreation. These days she is the director of recreation for the Blaine County Recreation District, navigating the vagaries of the COVID-19 pandemic.
"I've always been a 'mission over money' person," said Vagias, 45. "Although I am a desk jockey now, it's part of my job to provide healthy activities for people, and that feels good."
Vagias played field hockey for four years at Plymouth State University in Massachusetts, where she earned a bachelor's degree in athletic training. After five years of work teaching anatomy, biology and physiology to high school students at New Hampshire's New Hampton School, she earned a master's degree in education administration, specializing in outdoor education and athletics. She later met her husband, Wade Vagias, at a National Outdoor Leadership School course in the Wind River Mountains of Wyoming.
"At 26 we were the youngest people at this NOLS master's course," Vagias said. "We spent a month together rock climbing and backpacking."
Vagias followed her husband to Clemson University, where he completed a Ph.D. with a dissertation that focused on "leaving no trace behind" at U.S. national parks. Wade then took a job at the National Parks headquarters in Washington, D.C., before the couple and their newborn daughter, Brooke, moved to Yellowstone National Park for his next post. Jenna Vagias worked there for the nonprofit Yellowstone Forever Institute.
"Our careers and our relationship with one another are completely intertwined," she said. "Our daughter's first five years were spent in Yellowstone, where you are definitely not at the top of the food chain. When we left our home, we always looked both ways first for bison, elk or grizzly bears. You lived with your head on a swivel. I was in awe of that place every day."
Brooke spent her first years in the wilds of America's wildest national park. When she was 2, she and her mother witnessed a wolf pack killing an elk.
"We had a cycle-of-life conversation that day," Vagias said. "Things are paired down and raw in Yellowstone because nature is all around you. I had to put mountain biking on the shelf while I lived there."
Wade Vagias eventually took a wide-ranging job as superintendent of Craters of the Moon National Monument, the Minidoka National Historical Site and the Hagerman Fossil Beds.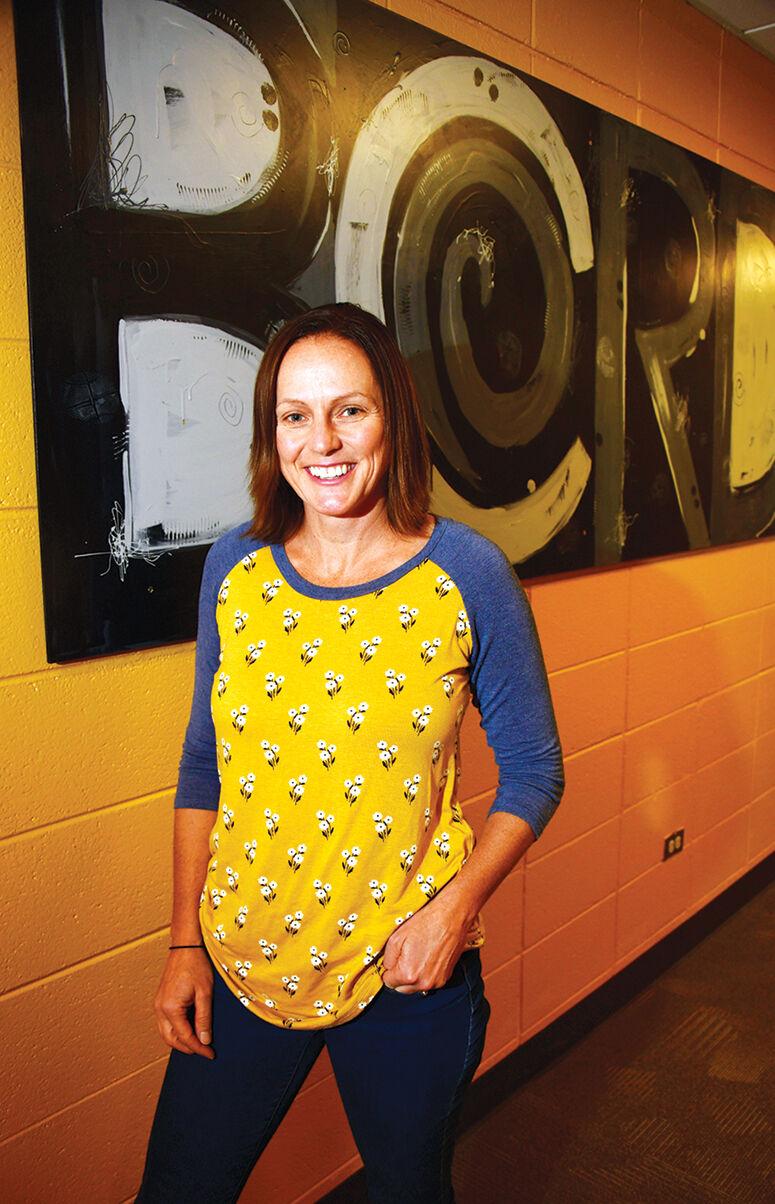 "He manages this by driving a lot," Vagias said.
While in Yellowstone, Jenna Vagias began to dream of living in a town that had a bike path, where she and her family could ride from home to a cafe, or to school.
"I know people think of Hailey as a small town, but I was floored by just how big it was," she said. "There are four schools to choose from!"
Brooke is now 11 and on a ski team. Though she is still living the rural lifestyle she grew accustomed to as a toddler, her mother says her chosen adventures are primarily literary.
"She is a big reader," Vagias said. "That is her happy place."
Vagias has spent the past few months finding ways to keep BCRD programs up and running during a pandemic. She oversees youth and adult programs, summer camps, the Aquatics Center and gymnasium programs—"everything but the trails," she said.
"Recreation of this sort is social at its core, so COVID has flipped everything on its head," she said.
Nevertheless, she has found ways to provide some programs safely.
"We had summer camps all summer long without one case of COVID," she said.
All in all, she concluded, "We're lucky to have been able to make a living doing what we love and to find a place where we can raise our daughter in such an amazing outdoor-oriented community."