Writing scripts that will hopefully find their way to production for film or television is a passion for 30-year-old Jesse Bauder, who graduated cum laude with a BA in cinema and media arts from Biola University in Los Angeles.
"It's what my soul screams and yearns for," Bauder said. "My greatest desire is to tell the stories laid upon my heart."
Bauder and his two older brothers were born in Washington and raised in the Grays Harbor area before moving to Jerome when Bauder was 11. The son of Baptist minister, Bauder said "faith has always been a huge part of who I am." After watching "Pirates of the Caribbean" when he was a teenager, Bauder felt called to work in the film industry. In high school he landed an internship with the KMVT television in Twin Falls, which turned into a job working as studio crew and eventually as studio director.
At Biola, Bauder helped the journalism department create and direct its weekly Eagle Vision newscast. He also wrote, directed and acted in a number of films.
"The crowning achievement for me was writing, directing and acting in our medieval thriller 'Hunted,' the film department's semesterly Biola Film," Bauder said. "After graduating I started the arduous journey of working my way down the street, to the bottom of the ladder with several internships."
These included work at 3ality Technica, a 3D camera rig company, work on director Phillip Rhee's "Underdog Kids," and a freelance editing gig at Post Factory on a comedy for Fox & Dish Network. But he said the best job he ever had was acting at Medieval Times Dinner and Tournament where he was cast as "the castle's" youngest horse-backed Lord Chancellor in the live show for several years.
"I got a crash course on that show in dressage riding," Bauder said.
A tragic motorcycle accident in 2015 left Bauder partially paralyzed and cut short his first stint in the theatrical industry. His slow recovery has been facilitated by equestrian therapy offered at the nonprofit Swiftsure Ranch south of Bellevue. He describes horses as "emotional sponges" that offer "fuzzy therapy" because they connect intuitively with the rider.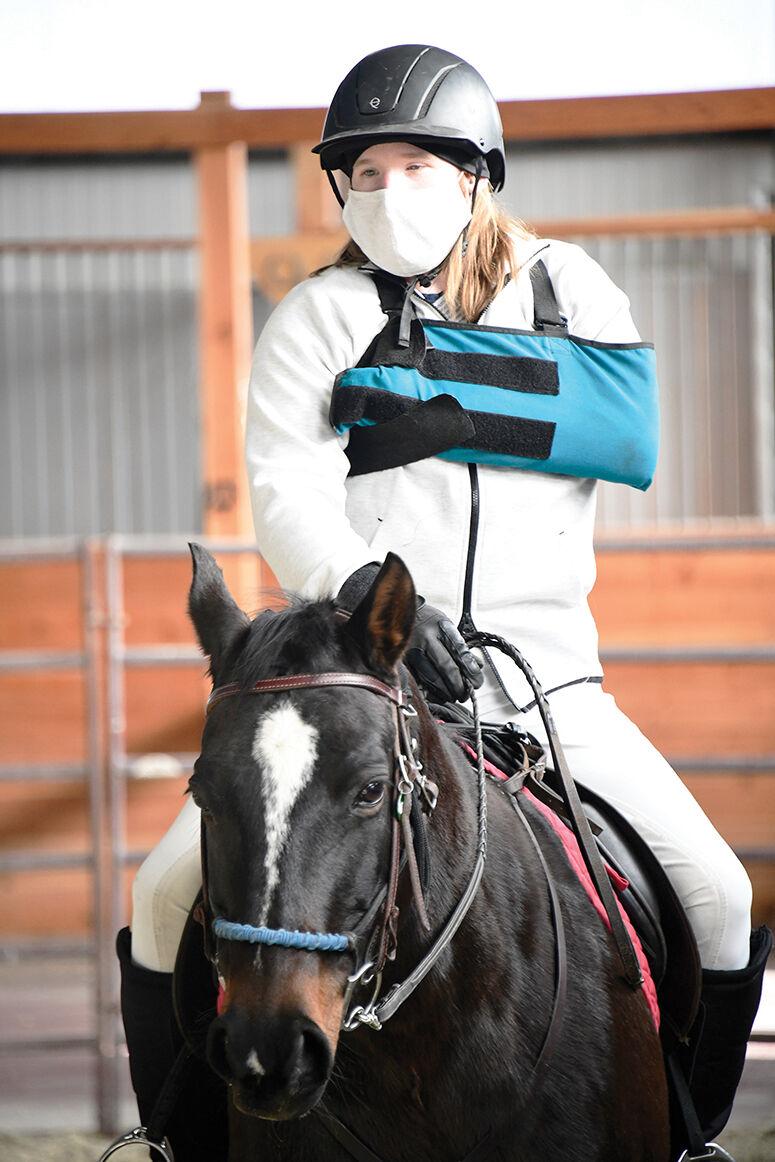 "Through the unbelievable kindness of Swiftsure Ranch and Higher Ground I've regained pieces of what I thought was lost from before," Bauder said.
The motorcycle accident caused Bauder to adapt and seek new outlets for his creative energy.
"I have been navigating how to fulfill my purpose and calling given this new challenge," Bauder said. "I am writing several drama films currently, of different sub-genres, and tackling an adult dark-fantasy drama TV series."
For three years Bauder has ensconced himself in the creation of an extended teleplay fantasy series that takes place on the planet Uhrduros, drawing inspiration from "The Lord of the Rings," "Game of Thrones," "Kingdom of Heaven" and "Warrior." Bauder said he is drawn to "relatable characters" rather than film spectacle.
"Those who, by their story—our attachment to characters, our journeys with them, our empathy into that world—evoke from within us great emotion, inspiration, insight into other perspectives or even lift us from the hell of our lives; these are the stories truly worth telling," Bauder said.
Living at Cathedral Pines north of Ketchum, Bauder has had plenty of time to write about the many characters that inhabit Uhrduros, which was originally home to a race of beings known as "The First Ones" long before people came along.
"The First Ones were out there in the darkness," Bauer said. "Then came humanity along with its light and pushed them into forgottenness and memory. But the dark First Ones never forget or forgive. This is their world and they shall have it."
Writing and planning a TV series provides Bauder with an opportunity to further explore his faith.
"I think it was put best by Eric Little in 'Chariots of Fire,'" Bauder said. "He said 'when I run, I feel God's pleasure.' Despite the accident, being knocked down, taken out of the race, I'm still here and I'll never give up."