When Bellevue Marshal Mynde Heil attends a Police Chief's Advisory Board Meeting this week in her home town of Twin Falls, she will be one of the only women in attendance. Since taking the top law enforcement position in Bellevue in November, Heil has been one of only four female chiefs among Idaho's 79 police departments.
"There are only two marshal positions in Idaho," said Mynde. 'The other one is in Kamiah. But we are equivalent to a police chief."
Heil, 53, was appointed to the top law enforcement position in November after working for the Bellevue Marshal's Office for three years.
"As a smaller agency, we also work as detectives and process evidence," she said. "We have to do everything and this makes us all inclusive."
Heil left Idaho at 14 and lived for eight years in New Jersey, where her parents had moved for work. After studying to become a dental hygienist, moving to Utah and working as a pharmacy technician, she returned to Twin Falls with a five-year-old son.
"Twin Falls didn't feel like the safe community that I had grown up in," Heil said. "Maybe it was just the new perspective of being an adult, but there was more theft and more drugs."
Heil applied for several jobs before someone suggested she try out law enforcement.
"I realized that with dental hygiene I would be doing the same thing every day," Heil said. "I knew that I wanted something that was more mentally and physically demanding. I was always wondering why things happen. The investigative part of life has always intrigued me."
She applied for a law enforcement job in 2001 and after ten weeks graduated from the Peace Officer Standards Training Academy in Meridian. There, she learned a number of skills, including arrest techniques, weapons training, driving techniques and how to deal with domestic violence situations and crowd control.
"Pretty much the gamut of everything you would encounter on the job," Heil said.
The course was followed by 14 weeks of on-the-job training with the Twin Falls Police Department. She then worked her way up in the ranks to earn an advanced certification in 2010. By then she had another son and made plans to leave law enforcement.
"I tried the stay-at-home mom thing and it didn't work for me," Heil said. "I was eager to get back into law enforcement. It has been a challenge at times to balance work life and home life, but I have a lot of family around to support me."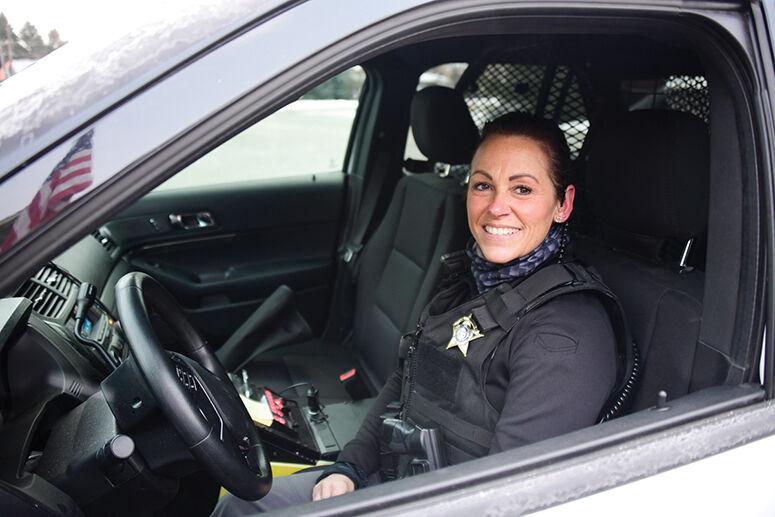 Now single, with an 11-year-old in school in Twin Falls, Heil oversees one part-time and three full-time police officers in Bellevue. She commutes from Twin Falls for her shifts—always back-to-back days at a time—in Bellevue, bunking at a nearby fire station while on the job. She said female police officers often have different approaches than men in the same job situations.
"Men and women have the same characteristics, but my communication skills have gotten me out of many situations where a man might tend to be more confrontational," she said. "Men will at times calm down in a situation with a female officer present, out of respect. But sometimes it can go the other way, especially in a domestic battery situation where some men don't like being told what to do."
Heil recently appointed another woman to the Bellevue Marshal's Office, 21-year-old Daisy Perez. She was sworn in on Monday as deputy marshal and approved by the City Council.
Perez speaks Spanish, which Heil considers a plus.
"During her on-the-job training, she will not be exposed to as much as she would have been in Twin Falls," Heil said. "There was a lot more shoplifting there for one thing. Much of her training will be scenario-based."