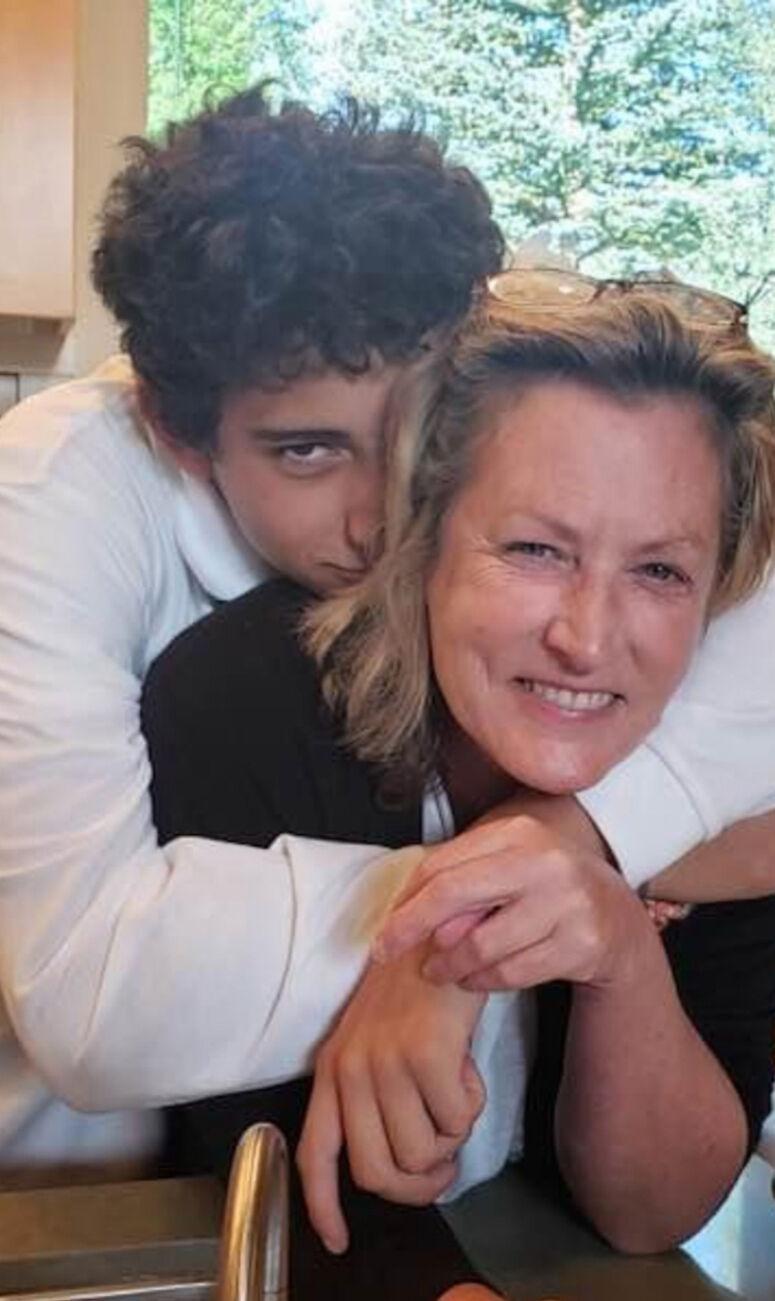 The Wood River Valley was a quieter place than it is now when Mary Clare Griffin showed up in 1991 with a master's degree in creative writing from San Francisco State University, a budding career as a chef and the need to find meaning and redemption in the written word.
"I'd been writing a lot of poetry and nonfiction," said Griffin, 64, whose children's book "I Got to Love You, a Boy and His Dog," is due out this year from Mascot Books.
"You just keep showing up with words and hope that you're able to tell a story in a meaningful way. It's a lonely process, but I can't imagine not writing," she said.
Griffin had made a living cooking for the San Francisco Giants and the 49ers before moving to Idaho. She then found herself working for the likes of Arnold Schwarzenegger and Maria Shriver, Bruce Willis and Demi Moore.
"I was in these celebrity's kitchens where you can't help getting drawn into their domestic dramas, but I was longing for a life in the context of deeper meaning, of spirituality and devotion," Griffin said.
It occurred to her that she was living a "Mary and Martha" life, as told in the bible, where Martha is banging all the pots and pans around in the kitchen while Mary is listening to Jesus' teachings.
"The message is that you are missing the best stuff in life," Griffin said.
She delved into her craft and drew upon lessons and inspiration from her teachers, including Anne Lamott, Ethan Canin and M.F.K. Fisher, the author of "How to Cook a Wolf."
In 1999, Griffin's debut memoir "Language Lessons (For When Your Mom Dies)," a story of redemption, love and reconciliation, was published to high acclaim.
"Life is a carousel these days, but back then it was simpler, and yet family dynamics are always complicated," Griffin said. "That book was a rewarding and cathartic accomplishment." 
Twenty years ago, Griffin regularly won poetry slams in the valley and mixed with the burgeoning local book culture of that time, which often centered around Gary Hunt's Iconoclast Books.
"Gary [and now Sarah Hedrick] was a huge advocate and promoter of writers and poets here. We had salons and met at writers like John Sack's house. He once said my writing reminded him of Joan Didion, and I nearly fell off my chair."
Griffin said she had always been drawn to the study of pastoral care, grief and how people reconcile loss and keep going. In 2005, she entered the seminary in Boston and decided to adopt a child as a single mom. A newborn son was soon in her life. Gabriel is now 16.
"I got the message through my faith that this boy was the angel Gabriel coming to me, and that is just what he has been," said Griffin. 
"Because I was older when he came into my life, I had an intentional depth about raising him in the highest manner possible," Griffin said. "I cannot imagine living without him. He has deepened my heart's capacity to love."
A few years ago, Griffin found a YouTube video online about a Norwegian man seeking a match for his widowed mother.
"It had like 15 million views and was so wonderful, so I wrote him a letter asking if I could buy the story, not really knowing how the process works," Griffin said. "I told him I knew we could make a Hollywood film about it. I pretty much made that up."
Griffin flew him to Hollywood and met with her friend and producer Allyn Stewart, a part time Sun Valley local. Stewart took on the project, signed a deal and now the film is in development, with Griffin serving as producer. A documentary film "Looking for Adam," about the same story was recently produced in Norway.
Griffin's chef work ended abruptly when the pandemic hit. She is now getting back to storytelling, which now includes a number of film-making projects.
"You can't doubt yourself when something feels right," she said. "You just have to do it."