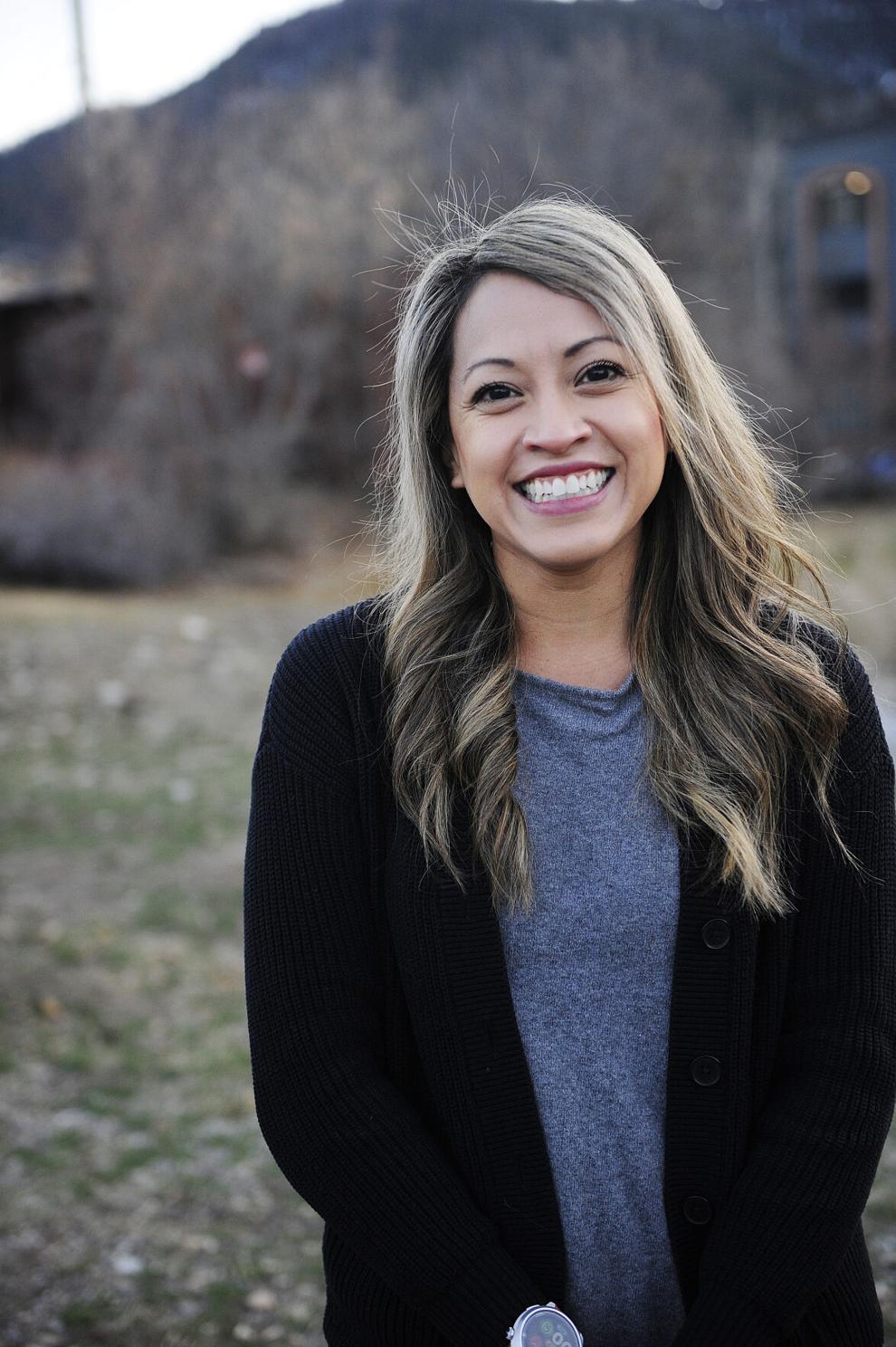 Delilah Carden got off work Wednesday from a St. Luke's Wood River Medical Center and went for a little run, to the top of Bald Mountain and then back down to Ketchum.
"I'll have my headlamp on coming down," said Carden, 33, an elite "ultrarunner" whose training runs would represent a lifetime goal for most athletes. She's gotten to know the trails on Badly quite since she moved to town about a year and half ago. She recently ran 74.4 miles on them in a single day.
"I love it here," said Carden, who moved around the west, from Bozeman to Jackson Hole before taking a job here as administrative assistant to the chief operations officer/chief nursing officer at St. Luke's.
Carden competed over Memorial Day weekend in Rebecca's Giddy Up Challenge, a three-day event in which athletes can run or ride a mountain bike different lengths on Baldy to raise money for Ketchum mountain biker Rebecca Rusch's charity, the Be Good Foundation. The foundation supports organizations that protect and promote access to natural places.
Carden took to Baldy to take the Queen's Full Everest challenge. That meant running up and down Bald Mountain almost 10 times without stops or rest. It took a little over 22 hours. She started at 3 p.m. and ran until 1 p.m. the next day.
"The hardest thing I have ever done, aside from boot camp," said Carden, who turned 33 shortly after the event. She was the only woman to complete the challenge.
Carden grew up in Houston, Texas, and knew in middle school what she was going to do when she grew up: become a US Marine. She studied the Marine Corps for a history project and by 16 had signed up for enlistment. She joined at 18.
"I had learned that the Marines were the most badass people around, so I made it my goal in my life to join them," Carden said. "It wasn't easy because I am only 5 feet tall and a hundred pounds."
Carden was stationed for four years of active duty at the Marine Corps Air Ground Combat Center, also known as 29 Palms, the largest United States Marine Corps base, located in southern San Bernardino County, California. He then spent four more years in the Marine reserves.
"The military changed my life. What they do in boot camp is break you down to build you back up, from a child to an adult, and they turn you into one of the finest."
Carden has run two 100-mile races. Her partner, Jakub Galczynski, 34, is also a long-distance runner. He recently won the Legends Never Die marathon in Oregon Gulch north of Ketchum. The couple usually takes turns supporting one another through a race, but they finished side by side in one 50-mile race they ran together.
"We held hands crossing the finish line," Carden said.
"It's my life. I work and then I run. Yesterday I was in the White Clouds and my headlamp started to die on me. I went 'nooo…' I have to be sure to charge my batteries."
Carden has plans to run a 100-mile and 50-mile race next year. She recalled actually falling asleep once while on a mountain trying to run. She had to chug an energy drink to bring herself around and finish the run. Under the stress of exertion, she has also hallucinated.
"I have seen things that weren't here," she said. "Once you get past mile 50, it's no longer a physical challenge but a mental one. You have to want to finish bad enough that you will do anything. You play mental games with yourself to keep going. A lot of people tell you they can't run long distance, that something always hurts. You have to say you can and that you will. You can't let yourself quit."
Carden said she and her partner often take 20- to 30-mile training runs in the Sawtooth Mountains. She said running the long races has taught her that if she is willing to try, she can do anything.
"The feeling of accomplishment when you cross the finish line is like nothing else."