I've been playing a lot of badminton lately—good, clean, socially distanced fun. Plus, I recently acquired this nifty little portable pop-up badminton net. No rope or stakes required. Take it anywhere you like.
I bring this up because I've noticed that while playing badminton, life feels remarkably normal. That's a precious feeling, and one that's eluded me for several months now, except in certain small bursts.
Things are much closer to normal now than they were in March or April when we were all living in a poorly written "Twilight Zone" episode. I don't know how long they'll remain this way, if we'll go backwards or if we'll get back to good and proper "normal" before long. It seems unlikely, given recent trends.
Whatever life throws at us, though, I know I'll be seeking solace and wisdom in art and entertainment. Past, present, future, pandemic or no, here are some wise words to live by:
"Sorrow can be alleviated by good sleep, a bath and a glass of wine." St. Thomas Aquinas apparently said that some 750 to 800 years ago and there's truth in it yet.
Reading: "Good Omens: The Nice and Accurate Prophecies of Agnes Nutter, Witch" by Terry Pratchett and Neil Gaiman
Alright. Virus, earthquake, wildfires, etc. Murder hornets. I saw a Mormon cricket a couple of weeks ago and those suckers are big, so that should count as a swarm of locusts. A lot of people seem to fancy apocalyptic rhetoric of late, and as long as we're doing that, we may as well try to have some fun with it.
"Good Omens" is about as fun an apocalypse narrative as you'll get. Pratchett's inimitable wit blends wonderfully with Gaiman's sense of style in this story of an angel and a demon teaming up to try to avert the impending Armageddon after identifying that the Antichrist is, in fact, a normal 11-year-old boy living in rural Oxfordshire, England.
Both authors attest that Pratchett wrote the majority of the text, and you can tell pretty easily just by reading. Though many elements of the story—especially the way the magic integrates with the real world—are signature Gaiman, I've always felt that "Good Omens," at its core, is a deeply funny book, and that's purely, obviously and wonderfully the work of the late Sir Terry.
"The future came and went," he wrote, "in the mildly discouraging way that futures do."
Viewing: "Hard Target"
Beloved character actor Wilford Brimley died last weekend, and people have been throwing around titles like "The Natural" and "Cocoon" and "The Thing," but have y'all seen "Hard Target"?
Jean-Claude van Damme's mullet stars alongside his one earing and ability to do the splits in this 1993 reworking of "The Most Dangerous Game."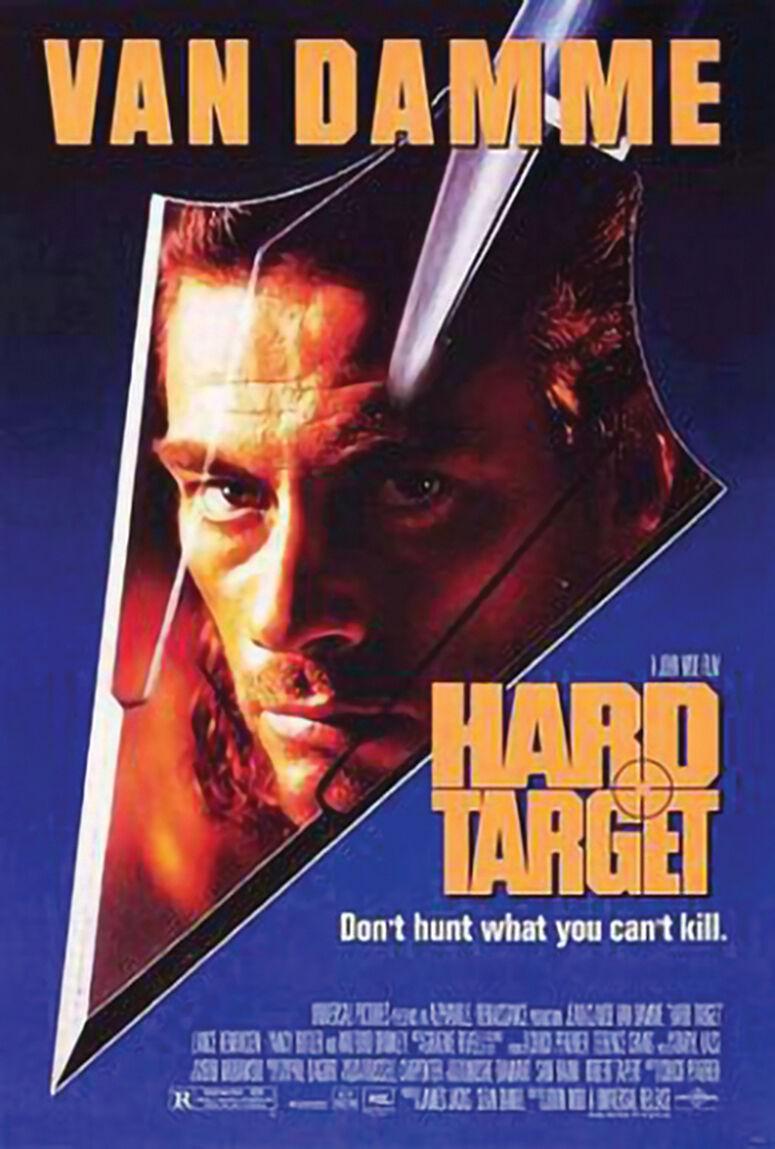 The villainous Lance Henriksen wrangles up the homeless and lets rich people hunt them for sport. When one of the intended prey turns out to be JCVD, though, the tables are turned.
The whole things leaves you wondering why the hell Jean-Claude didn't team up with director John Woo more often.
Brimley very believably plays van Damme's curmudgeonly Cajun uncle and the two of them blow up some buildings together in the climax. It's great.
I guess I should probably mention that "Hard Target" is, unsurprisingly, rated R for "a great amount of strong violence, and for language."
Listening: "Goodbye Yellow Brick Road" by Elton John
Much of "Goodbye Yellow Brick Road" plays like a best-of compilation. "Candle in the Wind" feeds into "Bennie and the Jets," which is followed by the title track. Later on, we've got "Saturday Night's Alright (For Fighting)." 1973 was a good year for Elton John.
My personal favorite track on the album, however, is "The Ballad of Danny Bailey (1909-1934)."
It breaks the mold of the album, less theatrical but no less catchy, and it takes Elton John in an unusual direction as far as its subject matter is concerned. Danny Bailey is a fictional gangster from the heyday of bootlegging, but with subtle tricks (like giving his dates) and astute character insights, Sir Elton and writing partner Bernie Taupin make Bailey feel real. Plus, the lyrics are great.
"So mark his grave well, 'cause Kentucky loved him / Born and raised a-proper, I guess life just bugged him / And he found faith in danger, a lifestyle he lived by / A runnin' gun youngster in a sad, restless age"
For the Kids: Closing Out Summer Reading
The Community Library's Summer Reading program ends Friday at noon. Kids need to turn in their reading logs in order to qualify for various prizes. Minutes and pages can be submitted online at comlib.org.
The Hailey Public Library's reading program continues until Monday, though, so kids participating in that have a little more time.
Just because Summer Reading will be over, though, doesn't means kids should stop reading, especially since the school year's been postponed until after Labor Day. My recommendation: read every day. I know it's summer and kids should be out frolicking, but reading for half an hour before bed does wonders.