Spring has sprung, and ain't it sweet?
I know we have a snow-based economy and also staggering drought conditions heading into the summer—which is bad—but I'm nonetheless thrilled that big snowstorm that hammered Colorado and Wyoming a couple weeks ago missed us. Who needs two feet of snow in mid-March? (Other than the economy and environment, I know.)
Spring is traditionally characterized, for obvious reasons, as a period of renewal, hope, bright lights and bright feelings. Admittedly, this spring has felt a little odd. The sights and sounds and smells all remind me of last spring when we were all in lockdown and rather than a time of renewal and reopening, March, April and May essentially boiled down to a second winter.
Actually, most of the past 12 months have felt like winter.
Still, life is very gradually returning to some semblance of normalcy. Last year's canceled festivals, concerts and weddings are being rescheduled, the world is slowly opening up again, robins are nesting, and through the melting snow and the mud, little green things are beginning to show their faces. I suppose one has to take all this as a good sign.
Anyway, I recently happened upon these lines from English poet Algernon Charles Swinburne (amazing name—just so good):
For winter's rains and ruins are over,
And all the season of snows and sins;
The days dividing lover and lover,
The light that loses, the night that wins;
And the time remembered is grief forgotten,
And frosts are slain and flowers begotten,
And in green underwood and cover
Blossom by blossom the spring begins.
With the vernal equinox come and gone and more than 12 hours of daylight each day, one really ought to get out and enjoy the natural world. If you're staying in, though, here are a few recommendations to pass the time.
Reading: "Tortilla Flat" by John Steinbeck
Steinbeck is quite correctly not known for his sense of humor. "The Grapes of Wrath" is hard, "Of Mice and Men" is tragic, "The Pearl" is unreadably dour.
"Tortilla Flat" is funny, witty and spritely—three adjectives that I'm pretty sure could not be applied to any other Steinbeck novel.
The story is essentially a retelling of the great Arthurian legends, but Steinbeck replaces Camelot with an impoverished post-World War I Californian community, trades Arthur and his knights for gang of wine-swilling ne'er-do-wells, substitutes the heroic deeds and questing with general antics and a well-meaning spirit, and all in all has a good time with it.
I wouldn't venture to call "Tortilla Flat" an adaptation of the Arthur stories—that would be stretching the term a bit much—but keeping the inspiration in mind while you read only makes you appreciate Steinbeck's genuinely entertaining, mostly plotless romp all the more.
Viewing: "The Wizard of Oz"
Over the weekend, I went to Little City of Rocks down in Gooding County. Very cool place. If you've never been, I would strongly recommend it.
I'd never been. It got me thinking about all of the new places I'd visited in the last six months. Turns out I have not been to very many new places.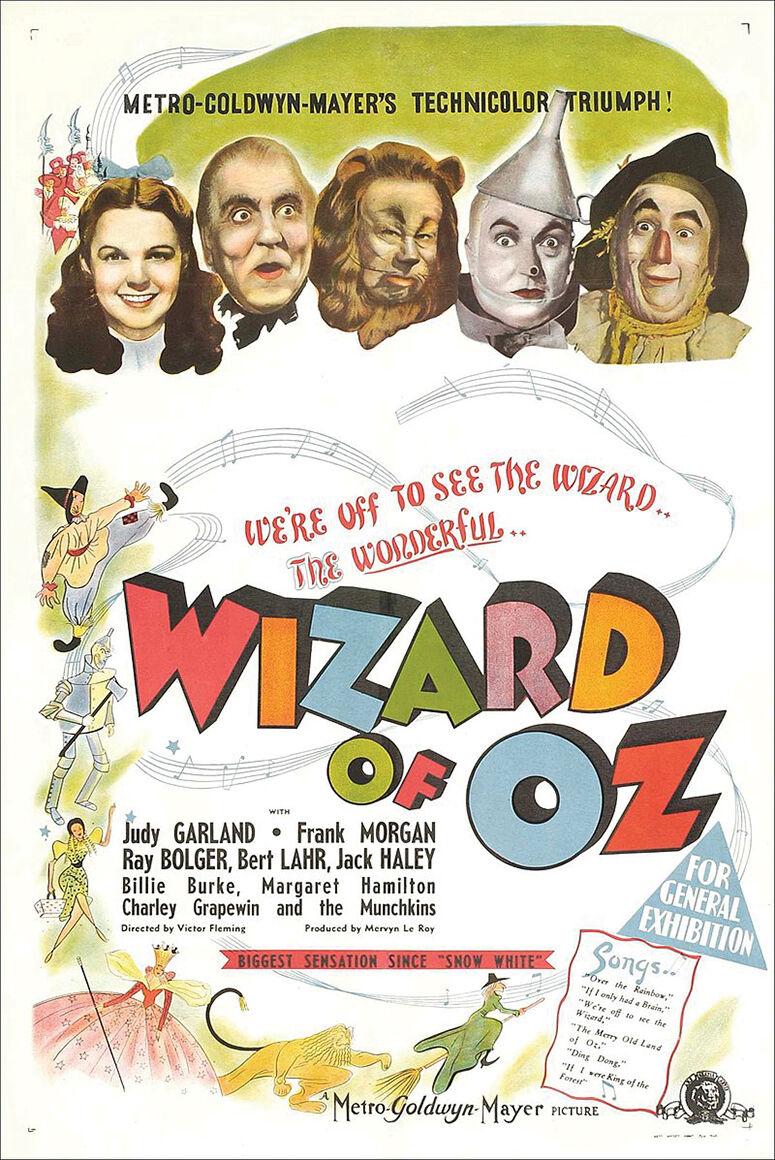 In addition to being something new, Little City of Rocks was kind of magical. Walking around there felt a little like Dorothy walking through her door into Oz. It's one of the best and most iconic shots in cinematic history, as Judy Garland steps from her sepia house into a world of popping technicolor.
I suspect that as more of life returns to normal, more restrictions are lifted and more events rescheduled, a lot of life will feel like crossing from sepia to technicolor.
Anyway, watching "The Wizard of Oz" is almost always the right way to spend your time. It is, in an incredibly rare way, a perfect movie.
Listening: "Wildflowers" by Tom Petty
What can I say about Tom Petty's second solo album that hasn't been said before and better by someone else?
With "Wildflowers," Petty deftly wanders through life's little highs and lows with such a varied and empathetic lyricism, I can't imagine not connecting with at least one track on the album. Whether the thumping, rebellious teenage-esque outlook of "You Don't Know How It Feels," or the insightful, mature "To Find a Friend," he manages to capture a spectrum of experiences, all while maintaining the genius musicality that made him a rock star in the first place.
If you're hitting the road to go explore, "You Wreck Me" is a pretty great way to kick off a drive. If you're staying in and feeling pensive, you can never listen to the title track, "Wildflowers," too many times.