Happy birthday, Melville Minute! Saturday, March 20, is the one-year anniversary of the first publication of this column. The entire county was in lockdown and I prattled on about Marcus Aurelius and "The Simpsons." I recommended Amor Towles' "A Gentleman in Moscow," Taika Waititi's "Hunt for the Wilderpeople," Bob Seger's "Night Moves" and A. A. Milne's "Winnie-the-Pooh" for the kids.
So much—and so little—has changed since then. Work is still hard, parking remains limited. There are still fewer than 10,000 red pandas left in the wild. Not sure why that hasn't been more of a priority in the past year…
In that first Melville Minute, I quoted Springfield Chief of Police Clancy Wiggum (of "Simpsons" fame) in saying, "This is going to get worse before it gets better." Wasn't exactly rolling the dice with that prediction, but it turned out to be true.
Things did get worse. Much worse. Then they got better for a little while, then worse again, then better, then worse. C'est la vie. At the moment, things seem to be looking up, at least for some people in some areas of life.
Looking back over the past 12 months, if I had to single out one lesson that has been hammered home time and time again, it's that life is unpredictable, often unpleasant, and if you're not too careful, it can really get the better of you, but through thick and thin there's one constant you can always rely on to raise your spirits no matter what: "Night Moves." Bob Seger's "Night Moves." What a jam.
Reading: "Rules of Civility"
by Amor Towles
Towles' first novel, "Rules of Civility," though very different from "A Gentleman in Moscow," is a delightful, insightful, snappy read.
Set in New York in the late 1930s, the novel follows quick-witted Katey Kontent as she unexpectedly leapfrogs into the posh upper echelons of a post-Depression, pre-War metropolis.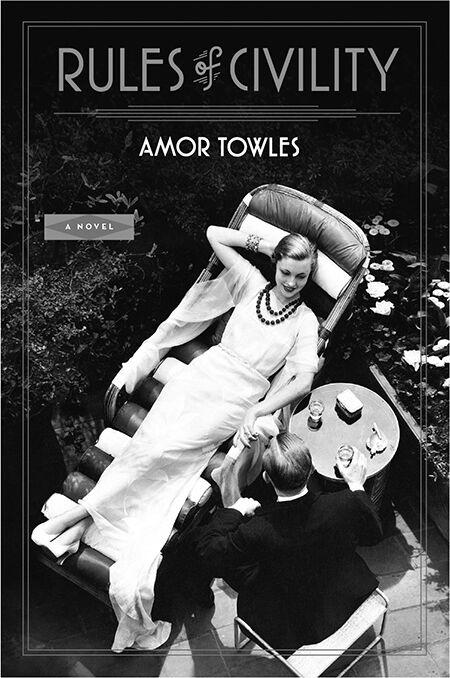 Towles has plenty to say about class, wealth and society, though the primary joy of reading for me is in the writing. As in "A Gentleman in Moscow," Towles demonstrates an eagle eye for detail to bring his literary world for life. But most of all, I love the way his characters speak with the pace and wit of classic screwball comedies.
Copies of "Rules of Civility" are available at both the Hailey Public Library and The Community Library.
Viewing: "Boy"
Writer/director/actor Taika Waititi's largely autobiographical film "Boy" sets its sights on 11-year-old Alamein (nicknamed "Boy"), growing up in rural New Zealand in the mid-1980s. Shortly after his caretaker grandmother leaves for Wellington for a few days, Boy is surprised when his estranged father shows up at the farm. The more time they spend together, the more Boy must reconcile the reality of who his father is with the idol he'd spent years imagining.
Waititi plays the role of the father in what is without a doubt one of the best ever performances by an actor directing himself. He perfectly executes every emotional note as an actor, screenwriter and director—at times hilarious, at times genuinely moving.
"Boy" is streaming on Kanopy, accessible for free with a Community Library card.
Listening: "Beautiful Loser" by Bob Seger
How about that album cover? Talk about style goals.
Just one year before he fixed the world's problems with "Night Moves," Bob Seger released this flawless nine-track album. "Beautiful Loser" was one of Seger's many collaborations with the iconic Muscle Shoals session musicians (famous for their work on such hits as Lynyrd Skynyrd's "Sweet Home Alabama," Aretha Franklin's "Respect," The Rollings Stones' "Brown Sugar," Rod Stewart's "Sailing," and yes, also "Night Moves").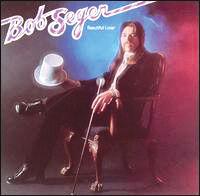 Primarily, I love "Beautiful Loser" for its title track, a wonderful tribute to that admirable sort of person who's "always willing to be second-best."
"Beautiful loser, never take it all, / 'Cause it's easier and faster when you fall. / You just don't need it all."
For the Kids: "The House at Pooh Corner" by A. A. Milne
As I mentioned a year ago, Roger Ebert once described the Hundred Acre Wood as "nightmare proof." I've always enjoyed that description. The adventures of Winnie-the-Pooh make perfect reading (or listening) for children of all ages and, honestly, there's an indelible comfort in reading them as an adult, too.
The last story in this collection, titled "In Which Christopher Robin and Pooh Come to an Enchanted Place, and We Leave Them There," is particularly sweet. Wouldn't it be nice to be left in an enchanted place?
"What I like to do best is Nothing … It means just going along, listening to all the things you can't hear, and not bothering."