I've always liked that the holiday season comes at the end of the year. And yes, I realize that flipping 2020 over to 2021 is an arbitrary exercise in cataloging eternity, that nothing will change between 11:59 p.m. on Dec. 31 and 12:00 a.m. on Jan. 1, but arbitrary or not, 2020 has been rough and I won't mind seeing it gone.
"A cold coming we had of it."
The line kicks off T.S. Eliot's "Journey of the Magi," and I've always liked it as a summation of a particularly trying journey. I believe he paraphrased the line from a 17th century sermon or something, because that's the kind of thing Eliot happened to have knocking around his brain.
Narrated by one of the magi (see "We Three Kings"), Eliot's poem chronicles their tedious expedition to Bethlehem, what they find there (no spoilers), and the subsequent demise of the pagan world they've known and over which they've ruled.
"We returned to our places, these Kingdoms, / But no longer at ease here, in the old dispensation, / With an alien people clutching their gods. / I should be glad of another death."
"The Journey of the Magi" speaks to the feeling of solitude that comes with existing in a period of tremendous change, it addresses sublimity and awe in a minimalistic, innately human way. You know, it's an Eliot poem.
I don't mean to draw direct comparisons between Column A and Column B, but this sort of literature is good to reflect upon during any difficult times, especially during a weird holiday season.
We haven't come to the end of our little journey, even if we have come to the end of 2020—and boy howdy did we ever have a cold coming of it. That's why it's important, before we begin the next leg of our journey, to enjoy the warm waystation of the holidays. Whatever you're celebrating and however you're celebrating it: enjoy. The way promises to get colder from here.
---
So yeah, reading: "Journey of the Magi" by T.S. Eliot (see above)
On that topic, though, here's a bonus viewing recommendation: "3 Godfathers," the classic John Wayne/John Ford western. Wayne stars alongside Pedro Armendáriz and Harry Carey Jr.—a trio of bandits. While on the run from the law, they happen upon a ruined wagon and a lone woman who has just given birth. As she dies, they promise to bring the newborn safely to civilization, even if it means facing justice for their crimes on the other side. Ford's direction is flawless as always, and Wayne—who considered himself an ugly man—demonstrates once again that his face was made for closeups.
---
Viewing: "Die Hard"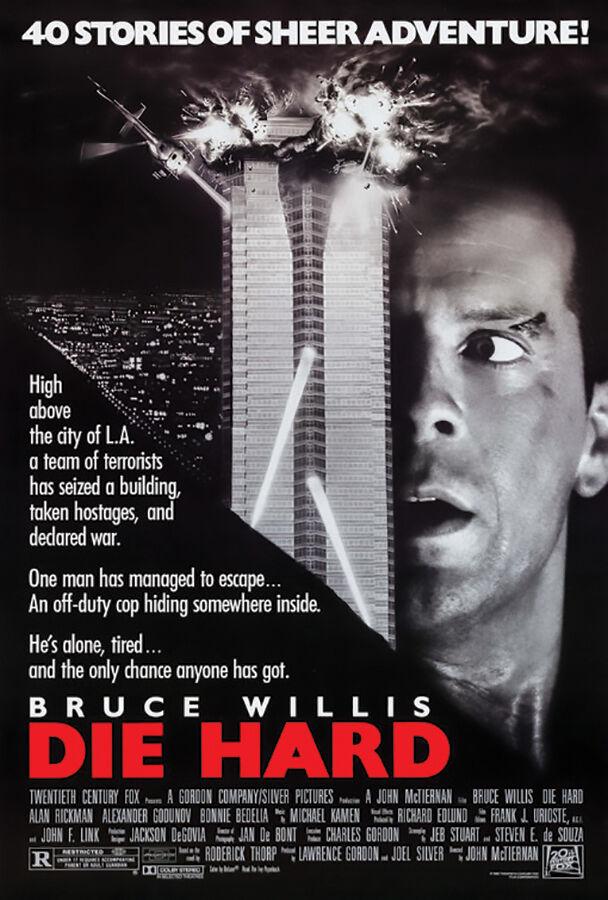 "Who are you? Just another American who saw too many movies as a child? Another orphan of a bankrupt culture who thinks he's John Wayne? Rambo? Marshal Dillon?"
"I was always kind of partial to Roy Rogers, actually."
We all know how that scene ends.
I'll tell you what, if you're having a cold coming of it, there's basically no better tonic than "Die Hard." It has one of the greatest screenplays of any action movie ever, demonstrating the kind of care and effort that you just don't see any more in new releases. I don't think a single scene passes by without at least one iconic quotable one-liner. Show me one other movie you could say that about (OK, maybe "The Princess Bride," and…I guess "Casablanca").
And Bruce Willis? Flawless. Alan Rickman? Flawless. I have no real criticisms of "Die Hard." It's good-mood food. And if reading T.S. Eliot is a little somber for this time of year, then here's one movie that always cheers me up.
"If this is their idea of Christmas, I gotta be here for New Year's."
---
Listening: "evermore" by Taylor Swift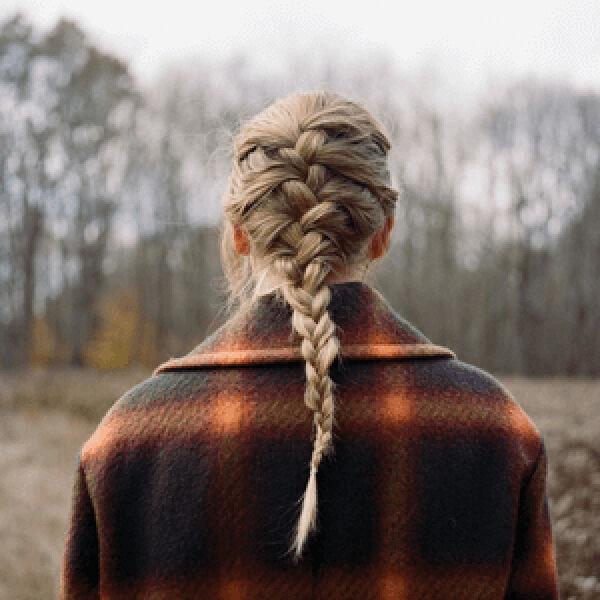 A few months ago, I surprised my proof-reader by recommending Taylor Swift's 2020 album "folklore." Having cleared the air a bit there, I don't think I'm going to surprise anyone by recommending "evermore," Swift's second unannounced album of the year.
I'm glad someone had a good 2020. With "folklore" and now "evermore," Swift keeps attaining new heights of songwriting. Her lyrics are inspired, clever, moving without being overly emotional, and genuinely insightful.
This new album is much more somber than its predecessor, but Swift achieves melancholy without overwhelming pathos, atmosphere without moodiness. She just keeps getting better and better.
"evermore" came out a week ago, and I don't think I've listened to any other music since then. My Spotify has just been the same 15 songs on repeat, and I couldn't be happier.