This smoke has been kind of crazy, hasn't it? Some mornings this past week, I've awoken to the world outside looking downright overcast and gloomy, despite the fact that there technically isn't a cloud in the sky. Of course, thunderstorms Wednesday night were very welcome.
Then there was that very cool picture our photographer Roland Lane snapped for the front cover of Wednesday's paper. It looks like a shot from a horror movie about vampires and werewolves, when in actuality it's a shot of the world falling apart (or, really, just the sunset over Baldy through plumes of smoke).
Anyway, today is Aug. 28, and you know what that means: Halloween is just about two months away. Through most of my life, I'd usually start getting in the mood for Halloween in late August or early September. You know, when the weather would actually be good for trick-or-treating. Where I grew up, we typically had some mixture of snow or freezing rain by Oct. 31. Actually, I seem to remember it being in the 20s in Ketchum last Halloween.
With all the gloomy smoke and a looming, dull sense of worry, I've been in the mood for some proper spookiness recently. If Halloween in August is something you, too, find appealing, here are some recommendations to help get you in the mood.
Reading: "The Haunting of Hill House"
by Shirley Jackson
Earlier this summer I recommended Mervyn Peake's "Titus Groan," claiming that it had the best opening paragraph of any novel I'd ever read. Since then, I've recalled what stiff competition that book receives from the appropriately off-putting opening of Shirley Jackson's "The Haunting of Hill House."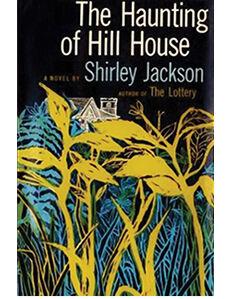 "No live organism can continue for long to exist sanely under conditions of absolute reality; even larks and katydids are supposed, by some, to dream. Hill House, not sane, stood by itself against the hills, holding darkness within; it had stood so for eighty years and might stand for eighty more. Within, walls continued upright, bricks met neatly, floors were firm, and doors were sensibly shut; silence lay steadily against the wood and stone of Hill House, and whatever walked there, walked alone."
What can I say for "Hill House" that it does not say for itself? It is the greatest of all haunted house books, and is available from The Community Library and the Hailey Public Library.
Viewing: "Häxan"
"Häxan" is a 1922 silent Swedish movie, so bear with me.
A good way to determine whether or not you're actually in the mood for Halloween is to determine whether or not you can stomach "Häxan."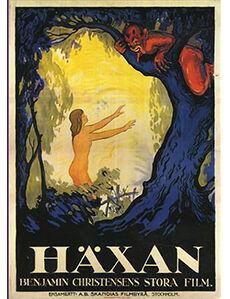 In a pseudo-surrealist, faux-documentarian style, director Benjamin Christensen presents a series of dramatic vignettes representing the history of witches and their persecution. He utilizes groundbreaking special effects and haunting visuals to shock, disturb, disgust and inspire meaningful critical thought.
Just remember: old does not mean child-appropriate. This movie was released in 1922, long before any kind of censorship was introduced. Fast-forward fifteen years and it would not have been made at all. Today, it would without a doubt warrant an R rating. "Häxan" is not for the faint of heart, but it is a cinematically rich and historically fascinating display.
You can stream the whole thing for free on Kanopy, accessible with a library card from The Community Library.
Listening: "Night on Bald Mountain"
by Modest Mussorgsky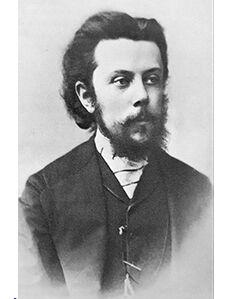 Roland's photo captures the sun setting behind Ketchum's Bald Mountain and if it is evocative of any one piece of music, that must be Mussorgsky's nightmarish and cacophonous "Night on Bald Mountain."
The 1867 composition musically captures the unholy rites of the Witches' Sabbath, traditionally St. John's Eve, which was earlier this summer.
In doing that, it pairs wonderfully with "Häxan."
"Night on Bald Mountain," like Camille Saint-Saëns' "Danse Macabre" or Bobby "Boris" Pickett's "Monster Mash" always puts me in the mood for Halloween, no matter the time of year. I recommend keeping an eye on the forecast, earmarking the next stormy night, and putting aside some time for a good listen, perhaps while reading Shirley Jackson.
For the Kids: "Scooby-Doo! Mystery, Inc."
Some very little kids might find this iteration of Scooby-Doo a bit frightening, as it does drift into horror tropes more than its predecessors.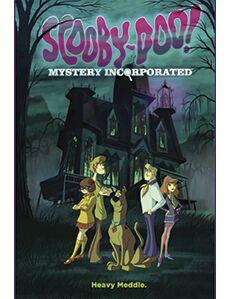 For older children—I dunno, 8-12 years old? —"Mystery, Inc." presents an exciting, humorous, often genuinely spooky and mysterious Halloween treat. The series runs for two seas
ons and though it follows the "monster of the week" format, it also has one long through-plot that unifies the entire story. And get this: character development. Didn't expect that, did you?
"Mystery, Inc." is available for streaming on Netflix.