The weather has been its usual fickle self, but we do seem to be drifting into summer.
My pasty English skin does not predispose me to enjoy excess sunshine or warm weather, but it's true that summer normally brings some feelings of hope, excitement, joy, etc.
With the news we've been getting lately, it's difficult to feel particularly optimistic about the future, but one ought to try, right? Doctors wouldn't search for a vaccine if they didn't think they could find one. Business owners wouldn't get back to work if they didn't think they could recover from lockdown. Protestors wouldn't march if they didn't think change were possible.
Well, this column is a small thing, and in it I cannot tackle big problems or offer big solutions, but I can make some decent recommendations that I believe may help improve any given day.
Reading: The Rubáiyát of Omar Khayyám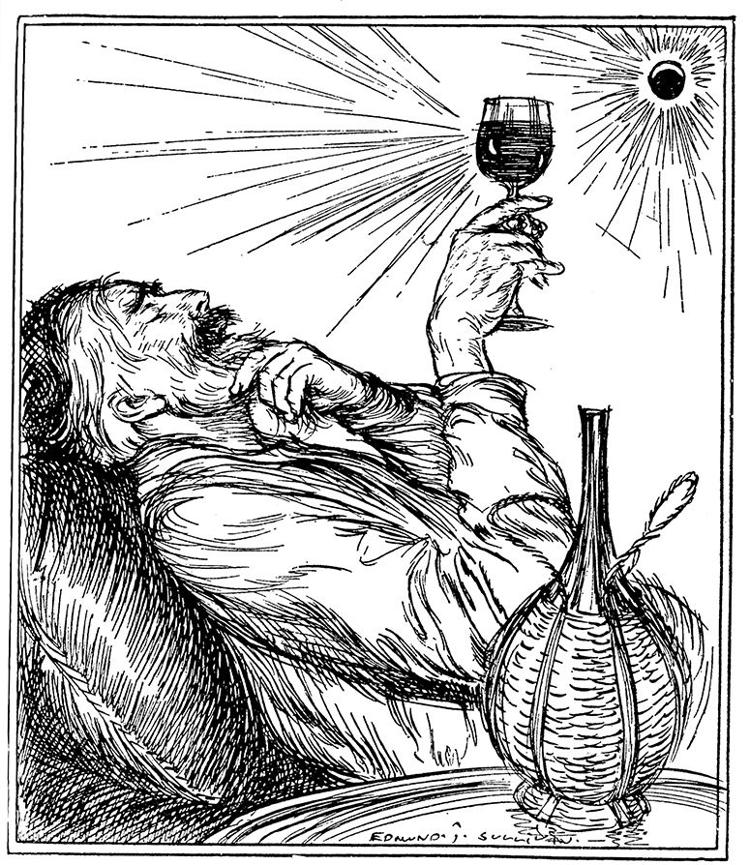 For being a 12th century Persian poem, much of the Rubáiyát is, I find, fairly applicable in the Wood River Valley today, at least as much as it would be anywhere at any time. That's the strength of timelessness, I suppose.
Khayyám's poetry touches upon the inherently temporary nature of all things, the tendency to find an equally temporary solace in material belongings, and the importance of making the most of what brief time we have. It's also just very lovely poetry on a purely aesthetic level.
As summer approaches, rather than lamenting what won't be going on this year—concerts, festivals, weddings, etc.—one should resolve to make the most of it before it passes. The same is true of more serious matters. All things—good and bad—do eventually pass us by.
"The Bird of Time has but a little way / To fly—and Lo! The Bird is on the Wing."
Viewing: "Santo el enmascarado de plata y Blue Demon contra los monstruos"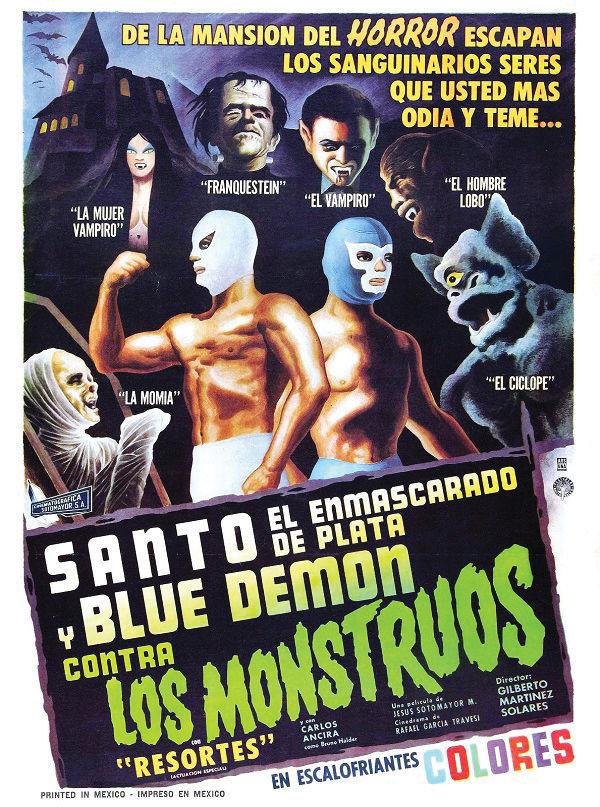 This flawless 1970 luchador movie sees timeless hero El Santo team up with his on/off best friend/nemesis Blue Demon to tackle (often literally) a sinister sextet of terror including El Vampiro, La Mujer Vampiro, Franquestein, Hombre Lobo, La Momia and El Ciclope.
El Santo was a real-life luchador and cinema icon, playing himself in more than 50 movies. In these, he used his wrestling expertise, altruism, and general saintliness to battle vampires, aliens, mummies, Nazis, shark-people, you name it. His prowess in the ring and charisma on the screen, coupled with real-world philanthropy led him to become something of a folk hero in the 70s in Mexico.
The way I most often see him described in various biographies is as a "symbol of justice for the common man," and really, that's all any of us can aspire to.
I'll come clean by saying that the films of El Santo are not the easiest things to locate, but if you can get your hands on one, watch it. It doesn't even really matter which one.
Listening: "Good Grief" by Lucius
Last summer, indie pop group Lucius performed at River Run as part of the Sun Valley Center for the Arts' summer concert series. I had the pleasure of interviewing lead singers Holly Laessig and Jess Wolfe ahead of their truly excellent performance.
Their sophomore album "Good Grief" is, possibly for that reason, a very summery album to me.
Lately I've been thinking a good deal on a line from "Dusty Trails," which kind of serves as that album's "Moonlight Mile." While singing soulfully and melancholically about life on the road, Laessig and Wolfe deliver "Some may say when you go halfway you only have halfway to go."
I don't know if I'm halfway through anything right now—maybe more, maybe less—but I think that's a good attitude. Made it this far, may as well keep going.
Most of the songs on this album are real jams, though.
For the Kids: Chocolate Gulch
That name is going to come across as unfairly misleading to most kids. There is no chocolate in Chocolate Gulch, unless you bring some yourself.
Fresh air and exercise are indispensable to children, though. Chocolate Gulch is a wonderfully scenic, easily accessible, fairly gentle hike, but it's long enough that the fresh air should lead to an easy bedtime come nightfall.
It's a 3.8 mile loop with an elevation variance of about 1,000 feet, but the incline isn't particular punishing. One can reach it by driving north a few miles from Ketchum to the Fox Creek Trailhead. The hike offers great views of the Boulder Mountains and includes a pleasant jaunt along the Big Wood River.