I'm just going to assume that wherever you are and whatever you've gotten up to lately, you're not having a particularly enjoyable week, so…
Let's just get on to the recommendations, eh?
Reading: "Invisible Cities" by Italo Calvino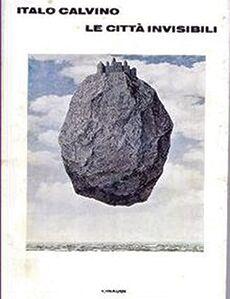 I'm not going to lie, "Invisible Cities" ticks a lot of boxes of things I normally passionately hate in literature. It's written in the present tense; it switches between first and third person perspective; the form varies from prose to verse and, occasionally, even takes the form of a script; there is no plot to speak of, and the book instead boils down to a series of philosophical musing and metaphors displaced in time.
Despite that, I have no negative criticisms of "Invisible Cities." Calvino's novel works within a frame story of Marco Polo presenting his experiences traveling through fictional cities to Kublai Khan. As I said, though, with no real plot to speak of, the novel essentially reflects Calvino's personal insights into life, the universe and everything.
Fortunately, Calvino's personal insights are very much worth the read. I can't really turn a page in "Invisible Cities" without pausing to think about what I've just read, and it's an exceptionally rare book that has something worth reading on every single page.
Much of the experience of reading "Invisible Cities" can be likened to ambling through a pleasant dream. I said as much a few months ago about Mervyn Peake's "Gormenghast" trilogy, but, unlike "Gormenghast," "Invisible Cities" has the advantage of not being 1,200-plus pages long.
Viewing: Something Starring Sean Connery
When I saw the news on Saturday that Sean Connery had died, my initial reaction was of sadness. When you say, "Sean Connery died," it's sad.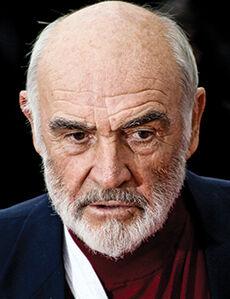 When you say, "Academy Award winner Sir Sean Connery, who rose to fame for his portrayal of James Bond, has died aged 90," it's less sad. He seemed to have a good life. Oscar (check), knighthood (check), James Bond (check), commendable age (check).
Most of Connery's outings as 007 are available for streaming on Amazon Prime, and the rest are available from local libraries on DVD. "Indiana Jones and the Last Crusade" is available on Netflix, as is "A Bridge Too Far." The Community Library has "The Hunt for Red October," "Marnie," "The Untouchables" and several others on DVD. The Hailey Public Library has "The Rock" and many more.
Probably his greatest dramatic performance is in "The Name of the Rose." Costar Ron Perlman wrote of Connery in his memoir:
"No word should be uttered unless it is important enough to be uttered beautifully. So the pace at which Sean Connery speaks stems from a decision he's made. And every single vowel delivered is with respect for the language."
Perhaps my favorite Connery outing is in "The Wind and the Lion." He plays Raisuli with a surprisingly pronounced Scottish accent—it's not a casting choice they'd make today, but it works in context. Plus, much of his performance resonates strongly today: "It's been a bad year. Next one will probably be worse."
Listening: "Fully Completely" by The Tragically Hip
I grew up a few minutes from the Canadian border, which meant a few things: 1) My nearest city and airport were in a foreign country; 2) Most of the people I knew really loved hockey and poutine; 3) We pretty much exclusively picked up Canadian radio.
I haven't done a scientific survey to back up this claim, but my estimates suggest that roughly 100 percent of Canadian radio is The Tragically Hip, as it should be. I've found most Americans are unfamiliar with The Hip, but they were the best-selling band in Canada from 1996-2016.
When front man Gord Downie was diagnosed with terminal brain cancer, the entire nation reacted. The CBC gave up about four hours of Saturday night primetime programming during the Olympics to broadcast The Hip's final concert in 2016, live from the band's hometown, free for all Canadians to watch.
Right up until Downie's death, the entire nation pretty much agreed that The Tragically Hip was Canada's band, and Downie its unofficial poet laureate.
The Hip's music brought people together and still does. Earlier in the year, the Canadian town of Bobcaygeon was hit particularly hard by COVID-19, so someone organized a nationwide singalong of The Tragically Hip's song "Bobcaygeon," named for the town, in support.
Of their 14 studio albums, it's difficult to pick a favorite, but for today's purposes I'm going to go with "Fully Completely," a quintessential autumn classic. The title of today's Minute comes from one of my favorite tracks, "Wheat Kings." It's pure, unadulterated comfort food for the soul, and a great introduction to Canada's favorite rock band.