From skiing to climbing, the Serwans' romance began in the outdoors and culminated in an outdoor wedding north of the Wood River Valley in the fall of last year. Their love story unfolded down runs on Baldy and up routes at the City of Rocks in southeastern Idaho. With trust developing quickly and a future being shaped by a mutual love of adventure—and for each other—Caren and Chris Serwan tied the knot on Sept. 21, 2019.
"It was a really magical weekend," Caren Serwan, 38, said as she reflected on their wedding weekend at the Idaho Rocky Mountain Ranch in Stanley.
The buildup to the magical weekend was a two-and-a-half-year journey that began with a nonchalant introduction after a day of spring skiing on Bald Mountain in April 2017.
Though Caren had seen Chris at the YMCA's climbing gym, it took mutual friends searching for an open table at the River Run Lodge before the two actually met. They got seated next to each other and had what Caren would later describe to her girlfriends as a "lovely" conversation. After that, "We just kept running into each other," Chris, 30, said.
Caren, who's from a town outside Philadelphia, initially moved to the valley in 2003. After several attempts at leaving, she finally made Ketchum her home several years later. She works as a strategic planner for a local investment company. Chris moved to Ketchum in the summer of 2016.
"I remember that, because I was driving through and I saw all the chairs on the side of the streets for the July 4 parade," he said.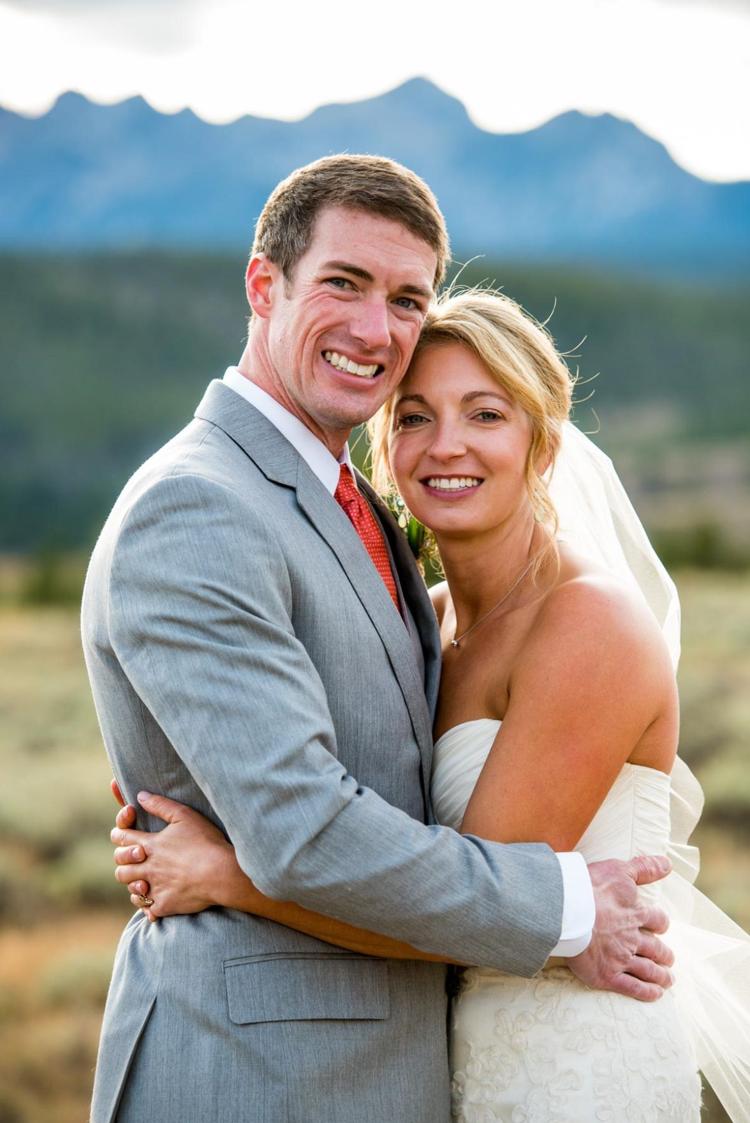 He was finishing his last class for his MBA and decided to escape his home state of Alabama for the summer. He never looked back, and made Blaine County his home.
After meeting in the lodge, they saw each other again at a gelande quaffing event the following week and exchanged numbers and went skiing together the next day. Soon they were seeing a lot more of each other.
"We were either accidentally or intentionally hanging out for about a month and then we kind of went on a date," Caren said. "Although I don't think either of us thought it was a date at the time."
It was Cinco de Mayo, and the conclusion of the ski season gave way to a summer of rock climbing.
"I was just getting into climbing when I met Chris," Caren said. "I had probably been climbing for like six months or so. When Chris and I got together we spent that summer every weekend going climbing."
From Cedar Creek in the Lost River Range to Maples Canyon in Utah, each trip brought them closer together, and gradually their relationship grew.
Roughly a year later they moved in together, cementing Chris's commitment to living in the valley, and to Caren.
"I was fully committed and didn't consider anything else, so I guess that's when I kind of decided I wanted to do whatever it took to make it work and had started thinking about marriage," Chris said.
Around that time, Caren and Chris were considering plans for a home remodel and addition.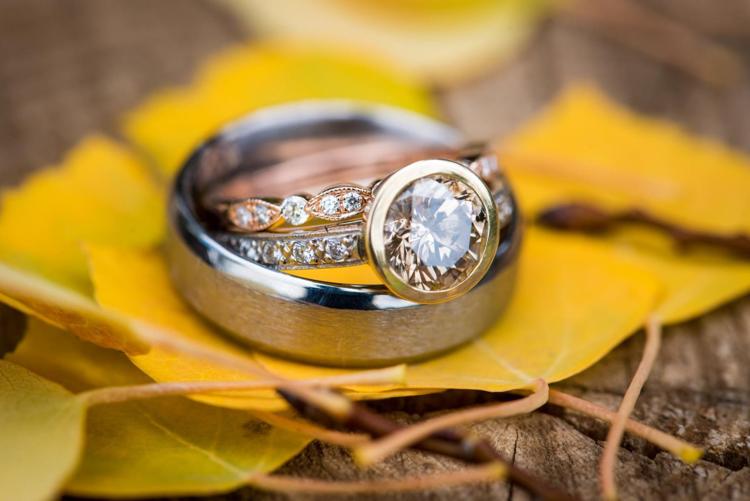 "So, I thought I might kind of need to get serious," Chris said.
But even then, it took a little while.
It wasn't until November 2018 that he began looking at engagement rings and planning how and where he would get down on one knee.
Chris decided to propose at Jackson Hole, Wyo., where they took their first weekend trip when they began dating. But the night before the planned trip, in making decisions about the home addition, the couple got into a spat. Chris, in an attempt to throw off Caren to his impending proposal, said he hadn't thought about the future much, or marriage, leaving Caren to wonder.
"I didn't want to be like, 'Just wait another 24 hours,'" Chris said.
The following day, after a full day of skiing at Jackson Hole, Chris got down on one knee under the antler arch in the city's town square and proposed on Jan. 21, 2019.
"I was very surprised," Caren said. "I really thought that he just hadn't been thinking about it."
The wedding plans quickly came together after a wedding date became available for the following September, and soon it was the big day.
"It was successful in the end and I was a very relaxed bride the weekend of and everyone that we hired to make the vision come alive did an amazing job," Caren said, giving a personal shout-out to her wedding planner, Kelley Maybo, with Blue Bottle Events and the couple's photographer, Craig Wolfrom, with whom they had been able to build a relationship over a weekend engagement photo trip to the City of Rocks the summer before.
"There really weren't any hitches, besides our own," she said.
Today, both Chris and Caren are still relishing in the newlywed glow, both agreeing that even though they had lived together before the big day, something in their relationship changed after they said, 'I do.'
"I remember the day after we got married, I remember feeling like there's actually a closeness, like a depth here that is new," Caren said.
"We've essentially been married for a year and a half, since we moved in together," Chris said, "but there's something more solid about it now."