When an emergency call goes out, first responders across the Wood River Valley are always ready to spring into action: Volunteer firefighter Colleen Quindlen readies the grounds every night at the Greenhorn Gulch station north of Hailey, and firefighter Gray Ottley works his 9-to-5 business job in uniform, just in case.
But as professionals and volunteers race to the scene of accidents and other emergency situations to help out, they often endure unpredictable traumatic experiences in the line of duty.
The U.S. Senate recently designated Oct. 28 as National First Responders Day to honor and recognize the estimated 4.6 million career and volunteer firefighters, police, emergency medical technicians and paramedic workers who serve their communities across the nation.
"First responders put their lives on the line to keep us safe. That's why it's up to every one of us to honor their service and their sacrifices," said Sen. Elizabeth Warren, D-Mass., after the resolution passed in June.
Last month, the Idaho Mountain Express spoke with local first responders and medical staff to better understand the demands of the job.
 After an internal or community tragedy, at least three St. Luke's hospital branches—Magic Valley, Jerome and Wood River—will dispatch a Critical Incident Stress Management (CISM) team to administer care.
St. Luke's Accreditation Specialist Trish Heath, who coordinates the CISM team, said the program involves an intensive training period. Over the course of three days, she educates staff on how to talk to people who have experienced significant psychological trauma on the job.
"[Trauma] is a human event. It's not a bad thing that you respond emotionally—it's a human thing," said Heath, who is also a trained emergency management nurse.
Every year, CISM staff offer 10-15 group briefing sessions in the wake of serious accidents, usually within 24 to 48 hours. Heath said the sessions typically feel like a support group rather than formal counseling.
"It's important to allow [first responders] to talk through a process on their own, tie up loose ends, resolve issues and know that others are going through the process also," she said.
She added that it's not just police, firefighters and emergency medical technicians who are invited to join the briefings—locals who have witnessed traumatic accidents are also welcome.
Immediately after an event, someone can go through what's called a "defusing" session, she said, which allows them to process something right away.
"This could even be for a housekeeper who was affected—they often have to clean up after an incident," she said. "When an event involves children, first responders can be especially impacted."
All topics explored in CISM briefings are kept confidential. A clinical psychologist generally sits in, but only as a facilitator who can help assess if someone is at risk of self-harm and provide one-on-one counseling if necessary.
Heath believes a peer-to-peer therapeutic model seems to be most effective among first responders.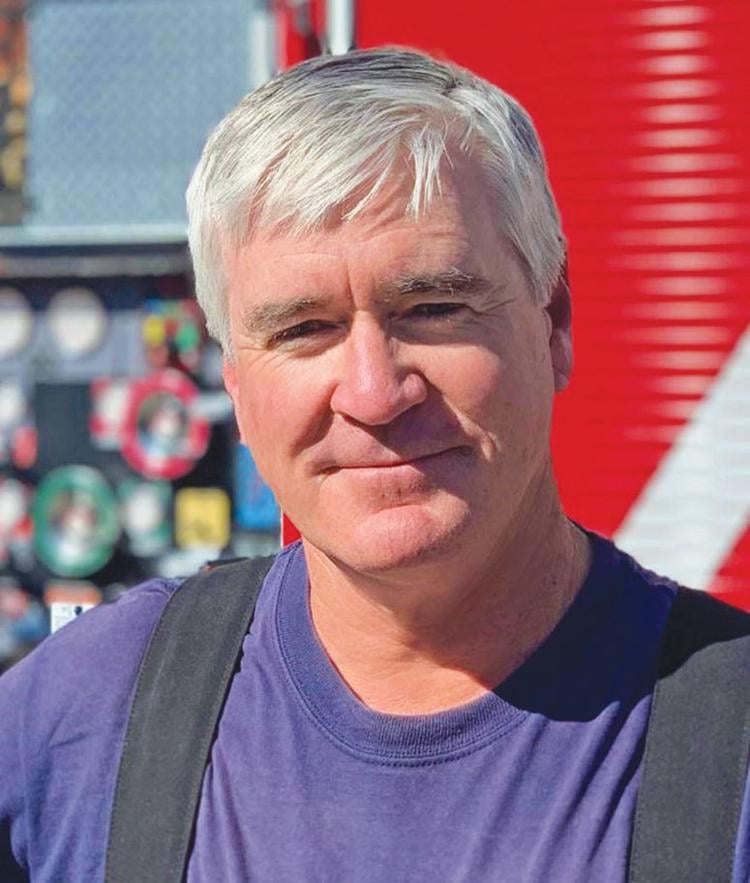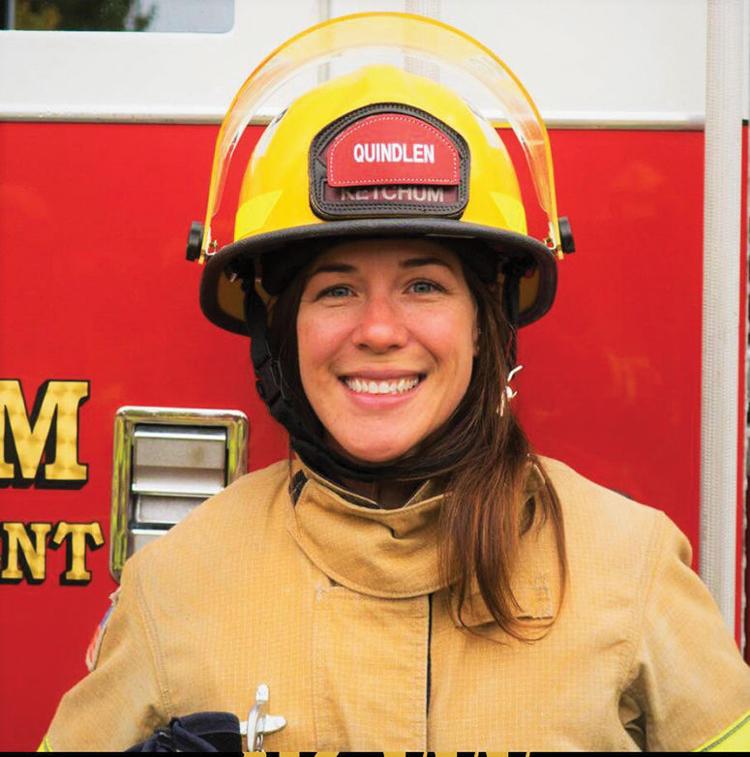 "It's extremely helpful to share your story," she said. "When you talk to someone else who has experienced that event and they are having the same feelings, you don't feel abnormal."
After a recent tragic car accident south of Ketchum, Gray Ottley said, a peer counselor was available within hours.
Without a healthy sounding board, long-term effects of responding to serious accidents can be desolating.  
"Some [first responders] can handle things for years and years, and then one event impacts them and they don't know why," Heath said.
Christian Irvin, a paid firefighter and paramedic with the Hailey Fire Department, said that while he considers himself particularly well-suited psychologically to serve as a first responder, everyone has their own threshold.
He recalled the words of a mentor who had responded to more than 100,000 911 calls in his career: Each person has his or her own makeup of what they can and can't handle.
"Once someone's cup gets full, they have may have to quit and move on. Or is there a way to empty that cup? I don't know," Irvin said. "Images from 10 years ago are as clear today as when it happened."
He said that in order to deal with flashbacks, knowing and understanding how to get help is a vital part of the job. Counseling is typically made available through the valley's cities and fire district unions, as well as the International Association of Firefighters.
"I have seen [counseling] help a lot of people, but I have also seen the stress of the job end people's careers," he said. "Due to the nature of our work, we see some of the worst things that people can ever see. The graphic nature of that experience could include experiencing multiple casualties, dead children or even entire families."
In addition to trauma, he said, stress often comes from constant, high-stakes decision making.
"If there are nine patients in an accident, the fact is there are only three ambulances in the south valley, with maybe helicopters coming in also," he said. "How do you manage that? 'This patient goes first, this one second.'... People dealing with those patients have to put [their] perspective on these priorities, based on their patients' status."
Ketchum Fire Capt. Tory Frank said some people may not understand the complexity of the emergencies attended to by first responders.
"From putting out fires to taking care of sick or injured people, to vehicle extrication and high-angle rope rescue—the job requires a huge amount of dedication and ongoing learning, training and preparation," she said.
Given the enormous impact that police and emergency personnel have on communities, recent statistics have been concerning.
 USA Today reported last year that more police officers, firefighters and paramedics die by suicide than in the line of duty nationwide.
Irvin estimated that around three or four people he's worked with have taken their lives, and Quindlen recently lost a close friend and colleague to suicide.
"I think PTSD is a huge issue, and unfortunately two more firefighters across the country took their lives last week," Quindlen said. "The numbers are really astounding. My opinion is that as a society, we have for a long time sent a message that it's not OK to talk about it."
As of March 2019, however, workers' compensation in Idaho is making it easier for first responders to seek mental-health care in a professional or semi-professional setting. That's because post-traumatic stress disorder is now covered as its own separate condition. Before, first responders had to demonstrate evidence of accompanying physical injury.
Retired Ketchum Fire Capt. Tom McLean said that because every responder will take away something different on a traumatic-incident call, putting the pieces together in a debriefing session can help provide perspective.
Irvin felt that group briefings are helpful, but only if they're voluntary.
"It's not beneficial if you're forced into it," he said.
When first responders return to work after debriefing sessions, McLean pointed out exactly how uncomfortable it can be when members of the public—or journalists—pry for details on specific cases.
"Someone might ask us something along the lines of, 'Was that totally gross?' That can feel like a knife in the side. Those conversations are not well related to our roles as providers," he said.
In a room full of fellow firefighters and paramedics, though, McLean and Quindlen said, shared experiences and camaraderie generate more productive conversations.
"My boyfriend is also a first responder, so I'm fortunate to have someone who really 'gets' these things and can talk about them whenever," Quindlen said. "My parents are also Vietnam vets, so I can call them and compare stories."
Overall, for Quindlen, the joys outweigh the dark parts of the job.
"I feel very lucky that we have so many amazing, badass female first responders in the valley—it never felt like a hurdle for me to join [the Ketchum Rural Fire Department]," she said.
McLean said the strength of community in the Ketchum Fire Department is its greatest asset, and PTSD, though an important issue, shouldn't absorb so much of the media spotlight.
"There are some absolutely remarkable people in our departments here," he said. "In single shifts, I've worked with a powerlifting champion, an eight-time world champion cyclist, an Olympic-level rower. Yes, everybody here saves lives. That's a given. It's the accomplishments of our men and women that make the department special."
Ottley agreed. One of the more rewarding parts of the job, he said, is the level of gratitude in the community.
"All thank-yous, whether in email or letter form, are tacked up on a bulletin board in our fire station," he said. "I'm continually amazed at how much gratitude people will come back and express—it really means so much."