So, it's March again. Or maybe it's always been March? Who can say?
Controversial opinion: It's been a weird year. I used to marvel and scratch my head as each month ticked by, not fully understanding where the time went, and now I relish it. With each week and month ticking by and winter coming to a close, surely we're getting closer to the end of all this nonsense? It's all been rather relentless and exhausting.
Last week I forced out some positivity onto the page. I recommended disco. I stand by that, but melancholy is just as legitimate an emotion as cheeriness. I think we're often pressured into a toxic obsession with happiness—the idea that if you're not happy, something's wrong with you, that negative emotions are somehow illegitimate.
I'm not talking about depression and serious issues like that. I'm saying that it's perfectly normal and alright to feel blue. Nobody's happy 100% of the time, and anyone who tells you otherwise is probably selling something.
As this week's music recommendation sings, "there's a beauty to be found in the ordinary," and what could be more ordinary than feelin' blue? Here are a few beautifully sad recommendations to help get through another week.
---
Reading: The poetry of Wilfred Owen
So, I've been reading World War I poetry. You know, for fun. I don't think, prior to this week, I'd ever read Wilfred Owen or Siegfried Sassoon outside of a school assignment. That's proved a personal shortcoming, because taking the time to read great writing is one of the best gifts you can give to yourself.
Owen was killed in action at the age of 25 about one week (nearly to the hour) before Armistice. Before his death, he performed the impossible: he captured in poetry a soul's endurance of the horrors of war.
"Anthem for Doomed Youth" is of particular significance and, I think, is rightly singled out on many a required reading list. "What passing-bells for these who die as cattle? / —Only the monstrous anger of the guns."
He recently wrested my attention with "Futility," though. It's a very short, two-stanza poem, which does not include its title word at any point, though the term fits the poetry perfectly.
"Move him into the sun— / Gently its touch awoke him once, / At home, whispering of fields half-sown. / Always it woke him, even in France, / Until this morning and this snow. / If anything might rouse him now / The kind old sun will know."
---
Viewing: "The Fall" (2006)
Lee Pace stars as Roy, a seriously injured, hospitalized stuntman in the 1920s. He befriends another patient—Alexandria, a little girl with a broken arm played by Catinca Untaru—by telling her fantastic tales of adventure, aiming eventually to gain her trust so she will steal morphine for him and, unbeknownst to her, he can commit suicide.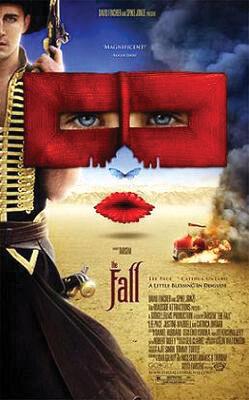 Tarsem Singh's "The Fall" is one of the most beautiful movies I've ever seen, both visually and narratively. The film weaves between Roy's stories and the hospital setting of the real world. The fantasy world conjured by his storytelling and Alexandria's vivid imagination is unlike anything else I've seen on screen, and Singh created it without any CGI—just flawless location scouting, cinematography and costume design.
If the plot sounds heavy—well, yeah, it is. But it's told in an enchanting, fully captivating and deeply moving way. Pace and Untaru's performances are completely without flaw.
Watching "The Fall" is a genuine treat for the senses and for the soul. Bring some Kleenex, though. It's a tearjerker, as you may have guessed.
---
Listening: "Flowers for Vases / descansos"
by Hayley Williams
Hayley Williams rose to prominence in the mid-2000s as the lead singer for teen emo rock band Paramore. Her new solo album is a far cry from all that. It's a wise, lyrically rich, musically brilliant, soulful exploration of humanity and artistry.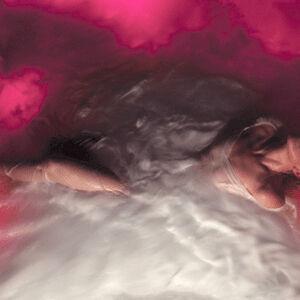 She wrote, performed and recorded the entire album herself—playing every instrument on the record. That's impressive in and of itself, but her lyrics are what really stand out. Throughout the album, Williams delves headlong into dissecting her own troubled past, sometimes metaphorically (characterizing herself at one point as a "shy little rabbit teething on a shotgun") and sometimes literally ("Life began in seventh grade / When me and Momma got away.")
A lot of artists wrote and recorded "quarantine albums" in the past year, with varied success. Taylor Swift, for example, knocked it out of the park with her albums "folklore" and "evermore." I really admired how she explored new musical styles in those albums and how that enabled her to reach new heights of lyricism and musicality. The exact same thing can be said of Hayley Williams, although in her case it's a bigger surprise and an even greater departure from her usual. And maybe she'll go back to Paramore. Maybe this was a one-off thing. Regardless, I'm thrilled and thankful she recorded "Flowers for Vases."