Ketchum and Sun Valley once again celebrated the Wood River Valley's indigenous history on Saturday, Sept. 4, by inviting members of the Shoshone-Bannock Tribes to ride in the Wagon Days parade.
Members of the Toane family rode in traditional regalia on horses trained for high-speed bareback action in Indian Relay races around the West.
"We do this to show people our culture and to let people know that Indians are alive and well," said James Toane, a veteran horse breeder and Indian Relay racer from Fort Hall, Idaho. "After all, this is traditional Shoshone-Bannock territory. We used to roam the hills all over southeastern Idaho."
"I am delighted the Shoshone-Bannock riders joined us for the annual Wagon Days Celebration, representing the Native American culture that existed in Ketchum and the surrounding areas long before the official founding of the town," said Ketchum Mayor Neil Bradshaw.
Toane grew up on the Fort Hall Reservation near Blackfoot, about 180 miles from Ketchum and the administrative center for the Shoshone-Bannock Tribes. He learned to raise and race thoroughbred horses from his uncle, Enis Osborne.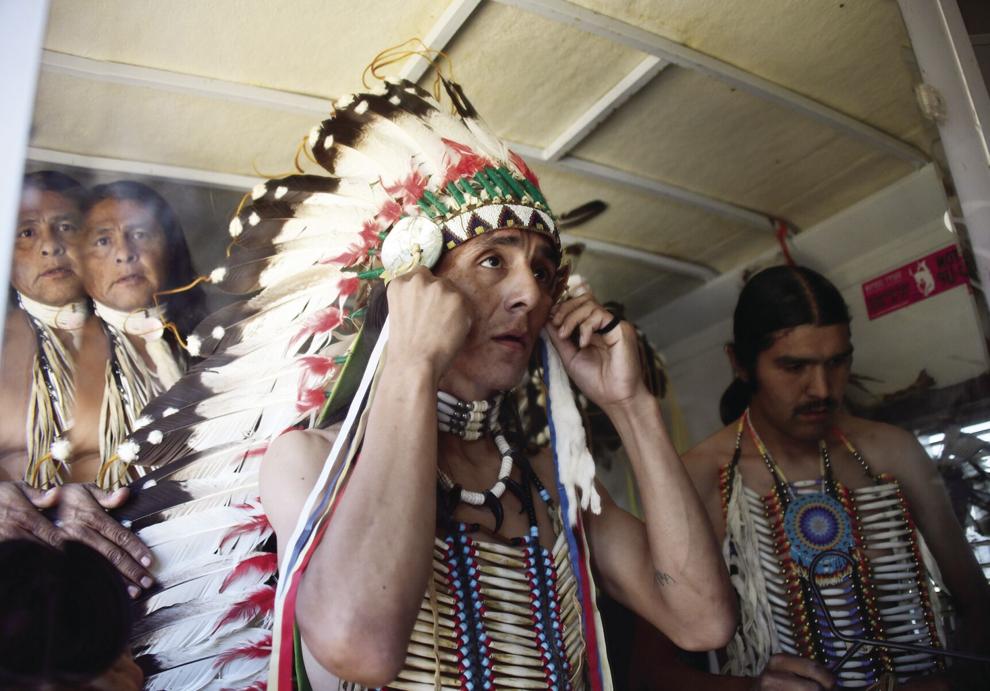 "Everybody at Fort Hall had horses so we all knew how to ride," Toane said.
Another of Toane's uncles, James Osborne, held a ceremony in 1990 at the Elkhorn Springs archeological site in Sun Valley. An excavation at the site in 1972 unearthed artifacts dating back through several thousand years of human habitation.
"My uncle's ceremony was to send our ancestors on in a good way and to pray for them," Toane said.
Some of the artifacts from the Elkhorn Springs site, located near the Indian Springs condominiums today, are on display at the Regional History Museum in Ketchum's Forest Service Park.
Toane and three of his sons race around the West in Indian Relay horse races, a bareback competition that brings teams of three horses and one rider around a half-mile to one-mile dirt track at full gallop. Competitors dismount and must land with two feet on the ground before mounting again on another horse to continue around the track.
"It's pretty dangerous," said Toane, 53. "I've had plenty of wrecks over the years but, fortunately, never got hurt too bad. When I got started there weren't any rules. Now they have plenty of rules."
Many tribal nations send riders to the Indian Relays, said Toane, including Blackfeet, Crows, Eastern Shoshones and members of the Umatilla Nation. Riders compete for money and prizes.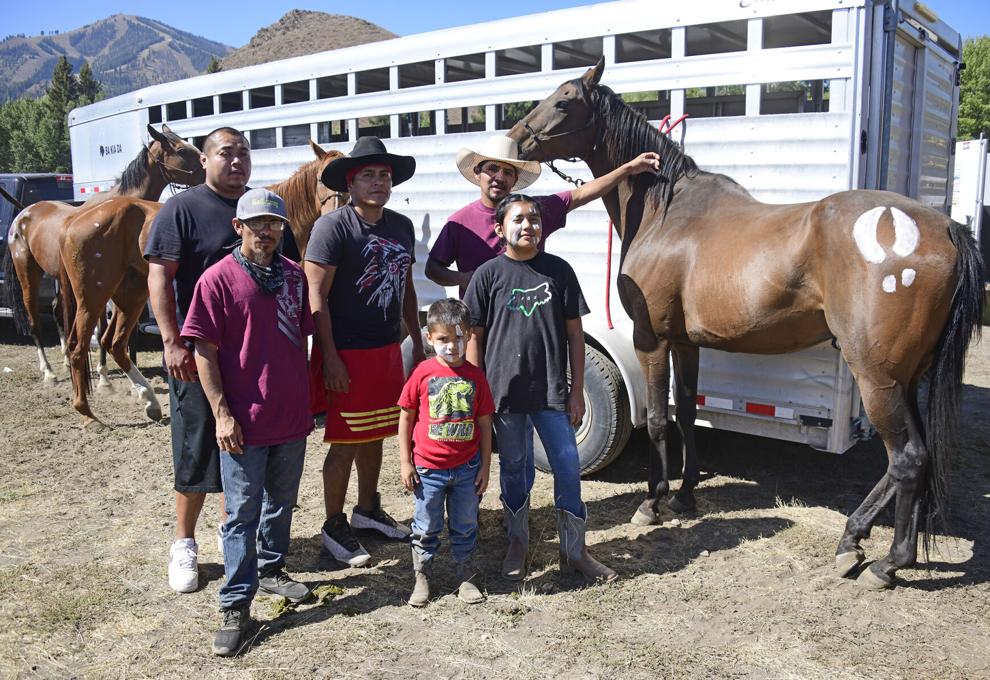 "Anyone can compete as long as you're Indian," he said. "We even have ladies racing now."
Toane said he enjoys coming to the Wood River Valley for the cultural presentation each year.
"I always like coming here," he said. "The people are nice, and you can really feel the energy of the crowd."