As the world puts the pandemic year of 2020 in its rearview mirror, we're absorbing the accumulation of loss over the last nine months—the loss of events and gatherings, of experiences, of jobs, of savings, of travel and of vital connections.
Nothing is more heartbreaking than the loss of loved ones and friends. Over this holiday season, those bereaved in our community are mourning the absences—the "empty chairs," in the words of President-elect Joe Biden—while cherishing all the memories and good times.
Here, the Idaho Mountain Express lists those people who have passed away and whose obituaries were published in 2020. Some we've singled out to showcase their contributions to Blaine County's rich history:
Curtis Page, 73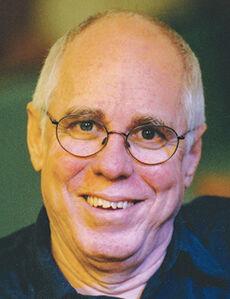 Best known for his 40-year career as a senior pastor, Curtis was instrumental in growing the Presbyterian Church of the Big Wood from a tiny congregation into an assembly large enough to need a new sanctuary along the Big Wood River in Ketchum. His ministries here, as well as in Indianapolis and Los Angeles, emphasized community organizing and inclusion. He built his churches with a quick sense of humor and an easy, approachable personal style. Less known was Curtis' role in helping launch the Idaho Mountain Express newspaper in 1974 and serving on the publishing company's board of directors for over 40 years. He was a strong proponent of editorial independence, community service, fiscal responsibility and concern for all the Mountain Express employees.
Valerie Donnelly, 90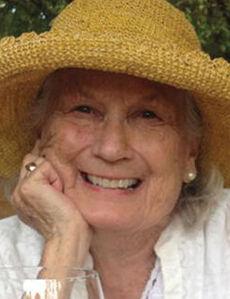 Born in San Francisco in 1930, Valerie had a love of nurturing children that started as a teenager working at an orphanage. Witty, energetic, loving and kind, the mother of four moved with her family to Hailey in 1973 and started the Learning Tree School and later the Donnelly School. For over 30 years she conveyed her passion for reading, travel and the arts to young children. She received Idaho's Brightest Star award in 2003 for her dedication to early education.
Jack Crawford, 88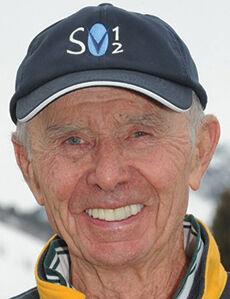 An instructor to the stars, Jack was one of the last in a long line of congenial Sun Valley Resort employees who recognized and catered to guests and locals—season after season. Having first visited Sun Valley in 1937 as the 5-year-old son of a Union Pacific telegraph operator, Jack attended Stanford on an athletic scholarship and considered author Ernest Hemingway as a mentor.
"Reading his books, I learned about the world," Jack said.
A lifelong athlete, he helped put the resort's tennis program on the map and served as a ski instructor for 30 years. He left a legacy of happiness and joy.
Betty Weir Bell, 95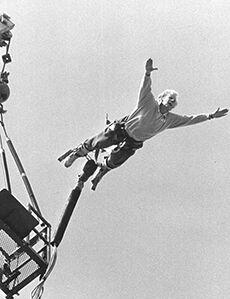 The Midwestern girl from Ohio and Omaha thoroughly enjoyed a spectacular run through life's fast track. She first worked at Sun Valley as a soda fountain jerk, which gave her time to become a 1952 Olympic skier and eager participant in all of the early Baldy Alpine races. The mother of four was a 3-handicap golfer and keen tennis player who also loved to fly airplanes and became a sought-after flight instructor. She flew hundreds of charter flights to Salt Lake City and Boise before there were scheduled flights to Hailey. An avid reader, Betty was also an accomplished writer who penned one of the Idaho Mountain Express' first columns, called "Small Potatoes."
Frank Halverson, 75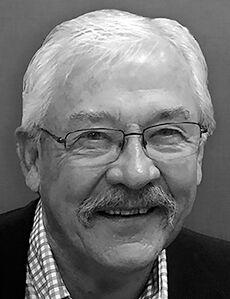 A fourth-generation Idahoan, Frank was a champion wrestler and calf roper in high school, graduating from Mackay High in 1963. He worked summers as a smokejumper for the Forest Service and served overseas with the Army Corps of Engineers from 1969-79. He earned his M.S. in civil engineering from Oregon State while in the Army. In 1988, Frank and his wife, Marcia, moved back to their beloved Idaho and joined Power Engineers in Hailey. He became Power's chief operating officer and a 26-year board member before retiring in 2020. Known for his intelligence, integrity and decency, Frank loved flying his Cessna with his pilot buddies, riding with his Harley pals and restoring old vehicles with his know-how.
Mollee Lou Hecht, 94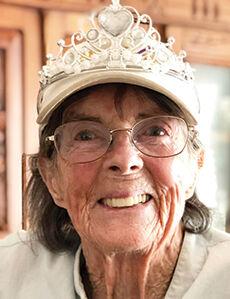 A lover of books, reading, gardening and the outdoors, Mollee was one of the first waitresses at the "new" Pioneer Saloon after arriving in Ketchum with her five children in 1965. She was recruited to manage Ex Libris bookstore on the Sun Valley Mall in 1967, a life-changing opportunity that led to her opening the cultural oasis called Mollee's Bookery in Ketchum in 1971. She was a competitive runner into her 70s, as well as a downhill and cross-country skier. At 52, she climbed Idaho's highest peak, Mount Borah and spent her final years watching the flowers bloom at her home in Boise.
Fred Bradshaw, 73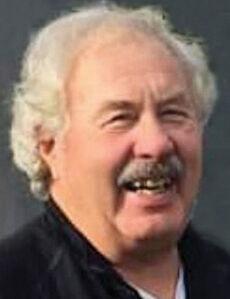 The well-known father of five, a 1966 Wood River High School graduate, served many positions in the Boy Scouts—scoutmaster, Snake River Council board member and chairman of the Camp Bradley Committee. A quiet giant and a friend to all, he taught respect and marksmanship to boys as Camp Bradley shooting sports director. He also helped his beloved wife, Jeannie, coach Wood River's track and field team. Fred was the owner of A&A Audio and Security.
Margaret Hamilton, 89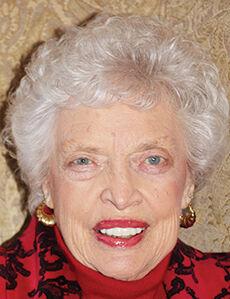 The daughter of Lloyd and Kate Walker was born in Hailey in 1931. She enjoyed a wonderful childhood chasing her two mischievous older brothers, doing chores and developing a lifelong talent of piano playing. When she was a teen, the family moved to the outskirts of Hailey where Lloyd, a butcher, had a slaughterhouse and raised cattle on a ranch where Albertsons is located. One day, a man named Pat "J.P." Hamilton knocked on the Walker door asking permission to cross their property for fishing. That started a 52-year love story between Pat and Margaret. The couple raised seven children in Buhl, where Pat built and operated the family business, Farmers Bank. The Hamilton kids became well-known for their athletic abilities, and Margaret and Pat were avid boosters of Buhl sports.
Galen Hanselman, 72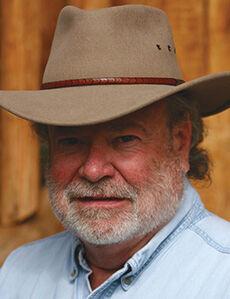 Born in Ohio in 1948, Galen moved with his parents to Ketchum in 1962 af-ter they bought Ketchum Trailer Park, where Knob Hill Inn is now located. He learned to ski, hunt and fish in Idaho's mountains—and in 1976 started Sentinel Fire & Security. In 1982, his wife, Mary, bought him a flying lesson as an anniversary gift—launching Galen on a life of flying adventure into Idaho's backcountry and beyond. He self-published a series of backcountry guidebooks, including "Fly Idaho." His independent, do-it-yourself, fix-it-yourself nature and adventurous spirit came mainly from growing up and living in the Idaho mountains.
---
Those we lost in the last year
December 2019
Jeanette Miller
Esther Sarah Dadaian
Priscilla Johnson
Carla Ann Roché
Raymond J. Slomski Jr.
Pamela Ann Perryman
Margaret Traylor, 102
Steven Harry Mills
Jack Lamey
Joseph (Joe) Mallea
January 2020
The Rev. Curtis M. Page
Robert Earl Nero
Melidee Wright
Paul Donald Stoops
Clyde Edwin "Buzz" Mandeville
Hannah Ginsberg
Kirk Douglas Rongen
Vernal O'Dell Thomas
Kathleen "Kathy" Harriet Spence
Tobey Campbell Crane
Francis "Kiko" Xavier Shetterly
Sandra Chandler
Jim Walker
Sarah Elizabeth Snapp
Jan K. Leyse
Helen Miller
Marcia Elinor (Boothe) Stoll
February 2020
Martha Anne "Marty" Harriss
Karen Scheurmier-Davis
Dolores Estelle "Dee" Fox
Robert James Holland
Brainerd "Pat" Pidgeon Jr.
Michael Ward
Judy Ann Castle
Dr. W. Guy Fiscus
Maryl "Bunch" Cohan
Sue Spain
Dave Syferd
Jack Bemis Crawford Jr.
Carol J. Springer
Paul Richard Wiley
Keith Allen Boren
Thomas Bezdeka
Carol Gwen Hijar
Michael T. "Mic" Terra
Michelle Futral
March 2020
Betty Weir Bell
Louis Leon Mallea
Michael A. "Mike" Barto
Ileana Kathryn (Oliver) Wood
Per Johan Lindfors
Nicholas "Nick" Thompson
Lois Anne
Durrell Pilling Anderson
Lynn Walton Bockemohle
George R. Spence
Edward Weil
David John "Dave" Pakonen
Carsten Grover Harvey
Audrey Evelyn Cannon Bashaw
Celia Pauline Kunau
Bettye Bradley Robinson
Retired Capt. William K.
"Bill" Sullivan
April 2020
Charles "Reid" Lau
Austin William Krenz
Leslie D. Rosenberg
Becky Ann Brown
Steven Arthur Tompkins
Mike Harder
Betty Ann (Schroeder) Urbany
Saul Turteltaub
Fred William Zauner
Aletha Orchard
Martha E. Bolliger
Robert Christopher Root
Jeffrey Blaine "Jeff" Zaccardi
Rebecca Moon Hemingway
Arlene Bennett
H. Cory "Corky" Fowler
David M. Norton
Frederick W. "Rick" Brown
Bennett William Crowley
Matthew Danziger
Kianna J. Hansen
Betty Vernette Marcroft (Davis)
Sophia Martha Padgett
Constance "Conny"
Henderson Price
Mollee Lou Hecht
Frederick W. "Rick" Brown
Lucille Ellen (Lucy) Gustafson
Bruce Lium
Leigh Whitfield Rabel
Paul Michael Downey
Kevin Cincotta
May 2020
Patrick Leahy Hickey
Betty Stephens
Ramiro Avila
Galen L. Hanselman
Virginia Huff Parker
Logan Ray Hennefer
Ronica Lee Henning
Thomas B. Morris
Allan Patzer
Dr. Jack Bandrevics
Harold "Jim" Miller Jr.
Brenda Anne Douglas
Roger Donn Olson
Marvin Grant Porter
Jeanne Ivie Dorr
Barbara Spafford
Heather Jane Langley-Evans
Cathy Christye
Negreponte Zaccardi
June 2020
Chris Thompson
Fred C. Bradshaw
Bettye Isaacs Roos
Tye K. Alvey
Judith Rae Warde Davis
John Kahm
Marguerite Davis DeBaun
Larry Richard Severon
Anna Brown Taugher, 101
Gregory A. Howell
Lehua "Leslie" Engl
Lawrence "Larry" P. Klavano
Beverly McVay
David Lee McClanahan
July 2020
Richard "Dick" Wetherell
Charlotte Ann Pennell Angle
Linda Lee Smith
Richard L. Emik
Marie Hall (Dugger, Wright)
Jerry Flynt
Michael A. Hanley
James Mathew Harper
Doris Maureen Smith
Candice Rosenberg Populus
Richard "Dick" Brooks
Walker Bennett Monroe
August 2020
Jay Clark Pace
Joseph Paul Bacca Jr.
Frank D. Halverson
Todd Anthony Rippo
Harry W. Thompson
Suzanne Joan (Van Zeipel) Auvil
Floyd "Ron" Willis III
Holly Blair
Craig Zweifel
September 2020
Gavin James McDonald
Brien Singleton Wygle
Karen Sue (Dolan) Johnson
Patricia Ann Maxey
Gerald B. Bashaw Jr.
Judy Whitehead
Linda Darlene Parks
Marlene Yvonne Lacina
Sean Timothy Higgins
Hugh F. Van Deventer III
William "Dusty" Granville Pollock
October 2020
Richard Arthur Kluge
William Hollis Poe II
Phil Jennison
William Lee Molyneux
Ashley Marie Midby
Philip Paul Schaefer
Tommy Dale Wells
Glenn Rice Jr.
Walter Amandus Durels
Sylvia Jean Wood
William "Bill" Isaac Merizon
Frances I. Myers
Rita J. Engelhardt
Jeffrey Miller Bradford
William "Brack" Hale
Jared Murphy
Sandra "Sandy" Bridges Ovard
Craig Stephen Hopper
Martha "Marti" Pat
Isaacson Martin
Larry Ronald Questad
November 2020
James P. Kjelland
Kirby "Max" Maxwell Casebolt
Diane Dale
Sally Graham
Carla Garrison
Katherine Peggy Pleasants
Barbara F. Scarpella
Melissa Robin Roemer
Margaret Irma Hamilton
Carmen Varley Palmer
Mary Elizabeth Osborne Cone
Raymond "John" Walter Pascoe
James R. Conlon
Rick Slone
December 2020
Elizabeth Anne Hatch
Valerie Marion Donnelly
Gary Lee Patterson
David Dean Munster
Norah Margaret Bretall
Louise Miller McElhinny
Dan Curtis Stahn
David Stuart Chadwick
Jean Pierre Chesnel
Patricia Ann (Reiswig) Morrow Moulton
Douglas Reed Peterson