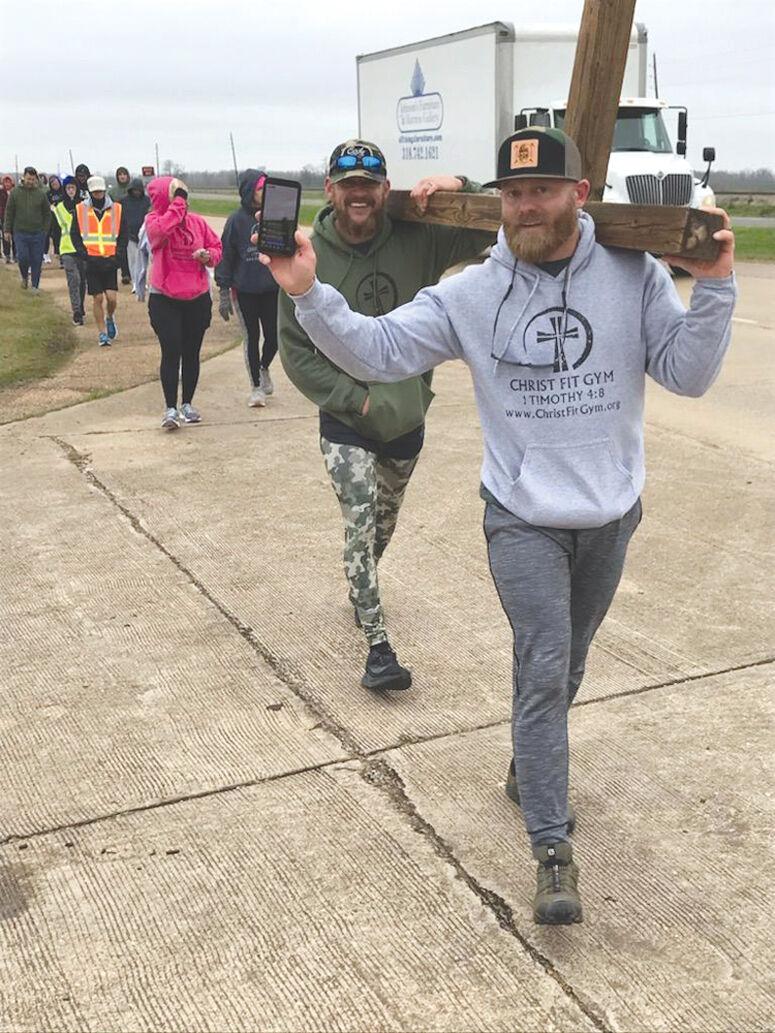 Country music star Robbie Walden turned to Christian ministry with his It Takes a Village Ministries and will celebrate the Christian faith this weekend with a "Crosswalk" to commemorate the life of Jesus Christ.
"I have actually retired from country music, and I am now using my gifts and talents in ministry and evangelism," said Walden, an army veteran who has spoken publicly about dysfunction and divorce, as well as restored faith.
"I feel like a lot of today's society has completely attacked the basic family morals that encompass most of our upbringings," Walden said to The Country Note website in 2019. "The world is moving way too fast, and everyone is buried so far into their phones, they couldn't tell you what it really feels like to be outside and experience the world."
Walden will get outside this weekend when he carries a large cross from Bellevue into Hailey, up the side of Quigley canyon and then into Ketchum, where his procession will turn around.
"Then we will be hiking the cross up Carbonate, then back down and ending at the Life Church in Hailey," Walden said.
Walden said he and a "few old teammates" from the Army do 100-mile Crosswalks in other areas in the country, but this one will 33 miles in honor of the years Jesus was alive on earth.
The event will start on Friday, June 11, at 3 p.m., with a Music on the Mountain music video event at The Life Church in Hailey, which will include live music and prayer.
The Crosswalk itself will be Saturday morning, June 12, starting at 5 a.m. at the Bellevue Country Store on Main Street and end that night, followed by church service on Sunday at 10 a.m. for anyone who would like to attend.
"There will be a van shuttling people to and from the walk, so come join us and walk what you can or want too. It's between you and God," Walden posted on Facebook. "Spread the word and come show your love for Jesus."
To participate, go by The Life Church in Hailey behind Albertsons grocery store, or text 208-721-2557 and the van will arrange a pick-up. For more details, go to facebook.com/robbiewaldenband/.