Permits for cutting Christmas trees on the Sawtooth National Forest are now available online and at select locations in Blaine, Camas and Custer counties.
The cost of this year's permit is $10 for a tree up to 20 feet tall. Permits are limited to one per family or organization.
Depending on the specific area where people choose to cut their trees, a variety of tree species are available. Those include lodgepole pine, subalpine fir, Douglas fir and pinyon pine.
Sawtooth National Forest Public Affairs Specialist Julie Thomas said people are encouraged to cut lodgepole pines, which grow in dense stands that can benefit from being thinned.
"Choose a tree from a dense forested area, which will give the remaining trees more space to grow," the Forest Service instructed. "Take the whole tree. Do not remove the top of the tree; cut down the entire tree.
"If snow is on the ground, remove it from around the stump so you can accurately measure the stump and tree height."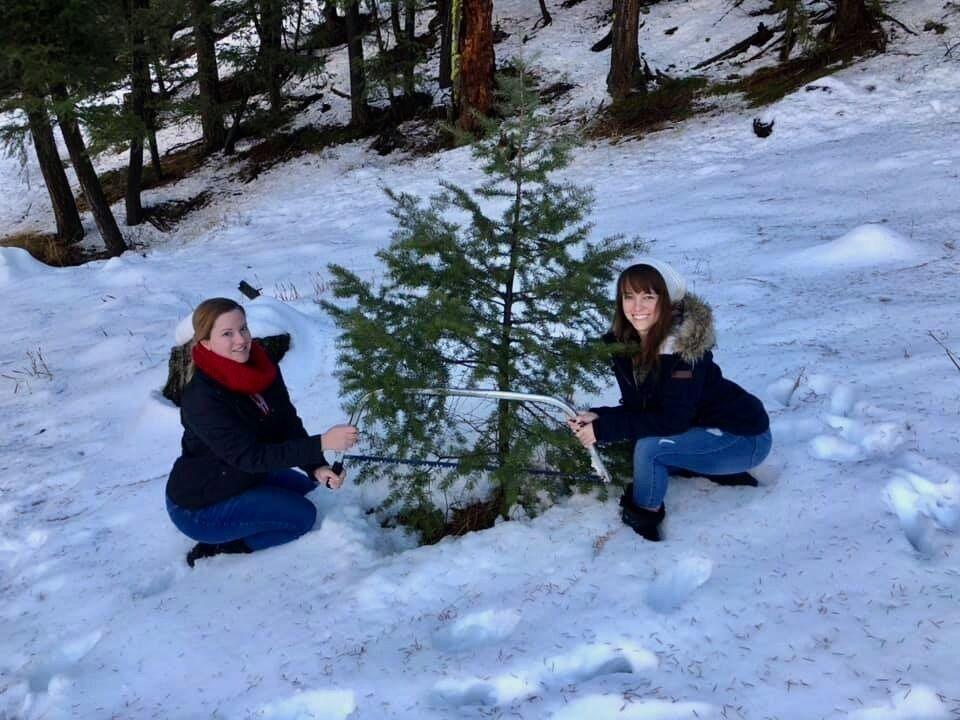 Tree-cutters should not cut "on private land, in wilderness areas, designated campgrounds, or existing tree plantations," as well as in "active timber sale areas or areas that have been planted with new trees," the Forest Service stated.
Trees also must not be taken within 300 feet of streams, lakes, and rivers.
All permits come with maps and a list of cutting regulations. Permits will also be available locally at the following locations:
Ketchum Ranger District office on Sun Valley Road, 8:30 a.m. to 5 p.m. Monday through Friday.
Sawtooth National Recreation Area headquarters north of Ketchum, 8:30 a.m. to 5 p.m. Monday through Friday.
LL Green's Hardware in Hailey, 8 a.m. to 6 p.m. Monday through Saturday.
Stanley Ranger Station, 8:30 a.m. to noon and 1-4:30 p.m. Monday through Friday.
Fairfield Ranger District office, 8 a.m. to 4:30 p.m., Monday through Friday.
Camas Creek General Store in Fairfield, 6:30 a.m. to 8 p.m. Monday through Thursday, 6:30 a.m. to 8:30 p.m. Friday, 7 a.m. to 8:30 p.m. Saturday and 7 a.m. to 8 p.m. Sunday.