The Blaine County Recreation Districts' newest playground opened recently and is drawing numerous cyclists of all ages. The Quigley Trails Park in Quigley Canyon builds skills—and provides serious thrills.
The Trails Park, free and open to the public, has been opening progressively all spring, from the paved pump track about a month ago to the most challenging "black" flow trail last Friday.
"It's been amazing to see the immediate use by all ages," said Morgan Buckert, associate director of development and communications for the BCRD. "There are dozens of people riding out there every day, from 3-year-olds to some folks in their 70s."
The Pump Track is a fenced-in continuous circuit of "dirt rollers, berms and jumps" that loop back on themselves, allowing for a continuous ride. The goal is to make loops on the track using the features and a pumping body momentum to gain speed without pedaling.
"The purpose is to not pedal once you are riding in it," Buckert said.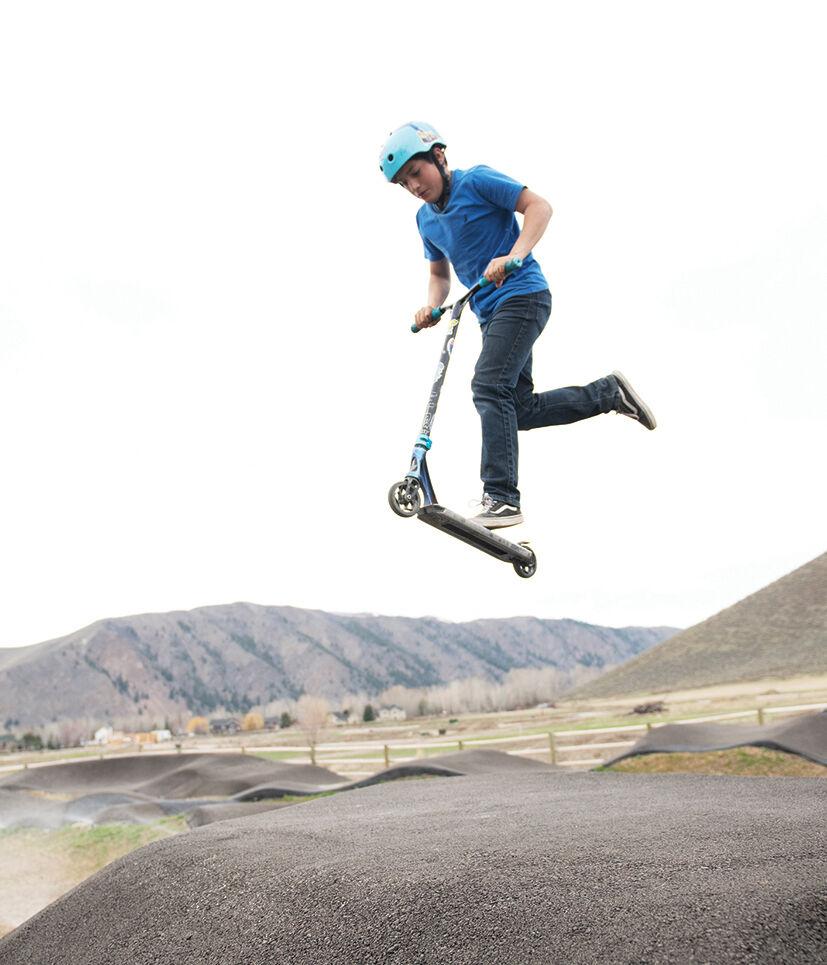 The challenging Jump Lines, located behind the Pump Track, consist of three progressions of jumps designed so that when a rider lands one jump, he or she is set up for the next. There are jumps for beginner, intermediate and advanced levels, allowing riders to build confidence and skills on the easier lines before moving up to the next.
Buckert said the jumps are graded green, blue and black for difficulty, just like ski trails.
The longer and even more challenging dirt Flow Trails are cut into the hillside above the pump track. They are designed to emphasize speed and rhythm, and offer thrills for beginner, intermediate and advanced riders. These trails include berms, rollers, jumps and other features that are designed in a way that uses the rider's momentum to minimize pedaling and braking.
"There is one way up and three ways down," Buckert said.
For those just starting out, the Trails Park includes a Skills Area for riders to practice bike balance and handling to prepare for the trails.
Maps and further details will be made available soon on the BCRD website at bcrd.org.