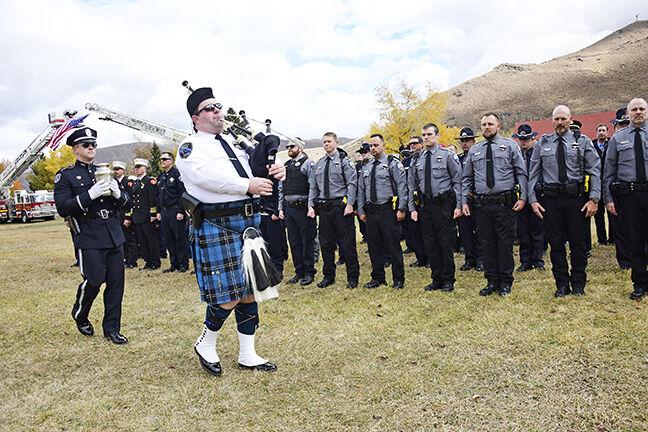 Friends, family and co-workers of longtime Wood River Valley resident Mike Crawford honored the former Sun Valley police chief on Saturday, Oct. 23, after he died earlier this month from an ongoing illness.
The memorial service at the Sun Valley Festival Meadow included tributes from his son, Marshall Crawford, and Sun Valley Mayor Peter Hendricks.
"He always wanted to make people laugh. He loved to have a good time," his son said
"I'll miss his judgment, guidance, his sense of humor and overall presence," Hendricks said.
Crawford served the city for more than 30 years, in roles that included assistant police chief. He became the police chief in 2013 and served in that role until his passing.