Eating habits in the Wood River Valley are comparable to those in most other parts of the country, says St. Luke's Wood River registered dietitian Sarah Seppa—pretty healthy for better-educated people with more money to spend and not so healthy for those in lower income brackets.
One caveat to that is that Seppa noted that The Hunger Coalition "does an amazing job providing healthy, unprocessed foods compared to most food banks."
In general, she said, most people eat too much processed food and too much sugar. She advocates a diet of whole foods, more vegetables and little processed meat. She noted that meat consumption in the Wood River Valley is probably healthier than elsewhere due to the many hunters here.
The valley's health food stores can help people create a healthy diet. This year's winners in the Best of the Valley contest's Health Food Store category were Natural Grocers in Hailey in first place, NourishMe in Ketchum in second and Glow Live Food Cafe in Ketchum in third.
One thing Seppa says she likes about health food stores is that they don't tempt you to buy junk; at Natural Grocers, for example, shoppers are confronted with the produce section as soon as they walk in the store.
Seppa does caution people about buying vitamins and supplements—an area that "can be tricky to navigate for the average person." She recommends getting advice from a doctor, dietitian or registered nutritionist to help with that.
---
Natural Grocers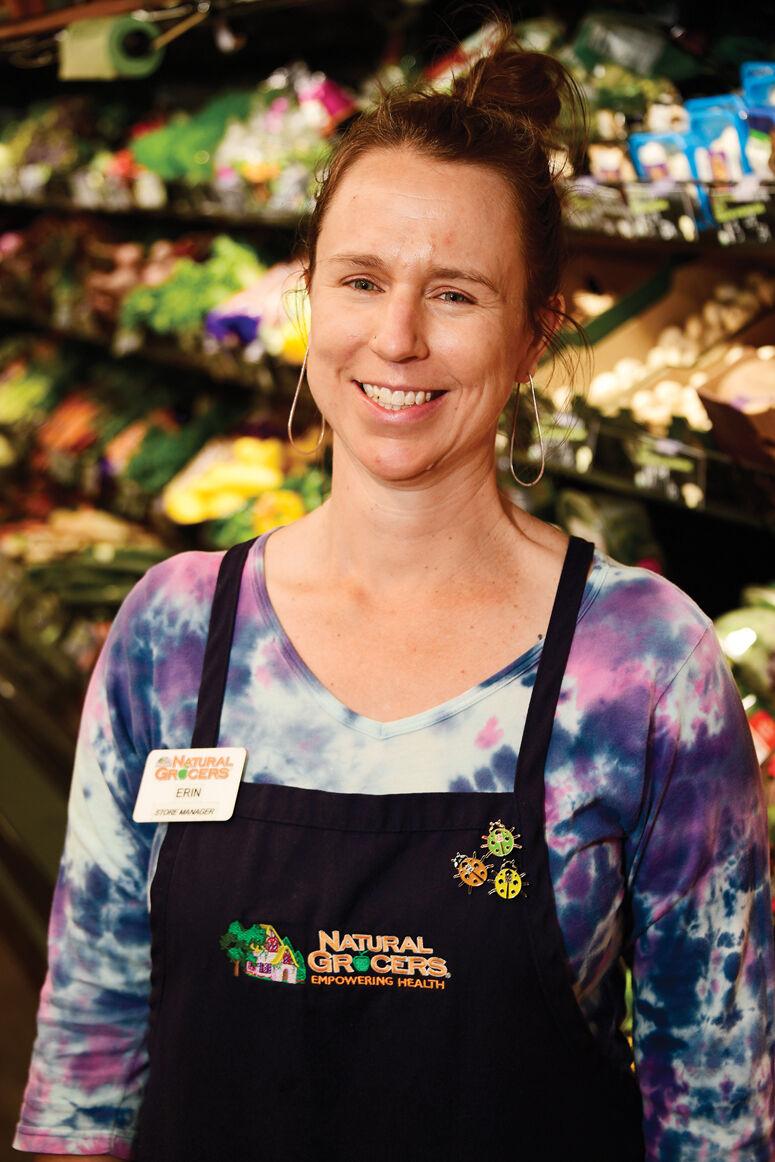 Affordable prices and customers' confidence in its products are two of the main reasons that Natural Grocers in Hailey won as the Best Health Food Store, Manager Erin Dorr said.
Opened in fall 2016, the Hailey store is one of 159 in 20 states that are part of the Lakewood, Colo.,-based chain.
Dorr said she has worked for the company for 15 years, previously in Bend, Ore., and Glenwood Springs, Colo. She agreed that interest in healthy eating in the Wood River Valley seems about comparable to that of the other communities where she worked.
Business has grown steadily here, she said, though it was a little slow at first. Dorr attributes that to a lack of familiarity with Natural Grocers among local residents and a belief that health food stores are inevitably expensive. Word-of-mouth information, she said, seems to have solved that.
"Affordable pricing is one of Natural Grocers' founding principles," she said.
Dorr said the area of the store that has shown the most growth is the produce department, which is 100% organic. She said the store's small meat department and prepackaged bulk foods section have also been popular.
"I think people appreciate our standards, knowing that Natural Grocers has done a lot of vetting of our products," she said.
According to its website, Natural Grocers' meat requirements, for example, prohibit use of antibiotics, hormones, growth promotants and animal byproducts, and require ranchers to provide humane care, ample space and environments that encourage natural behaviors. Seafood standards include no overfished species, limited bycatch and catch method appropriate for the species.
Dorr said that during growing season, the store's produce is shipped by a distributor from California and the Northwest. She said the store doesn't buy much from local growers since all its produce is required to be USDA-certified organic, and most small farms haven't acquired that. In the winter, most produce comes from Central and South America, she said.
Dorr said the company engages in staff education so they can help customers choose products. She said each store has a nutrition coach position, though that is currently vacant at the Hailey store. She noted that during the COVID-19 pandemic, people can take online nutrition classes via the Natural Grocers web site.
"We invite people to come check us out if they haven't already done that," she said.
---
NourishMe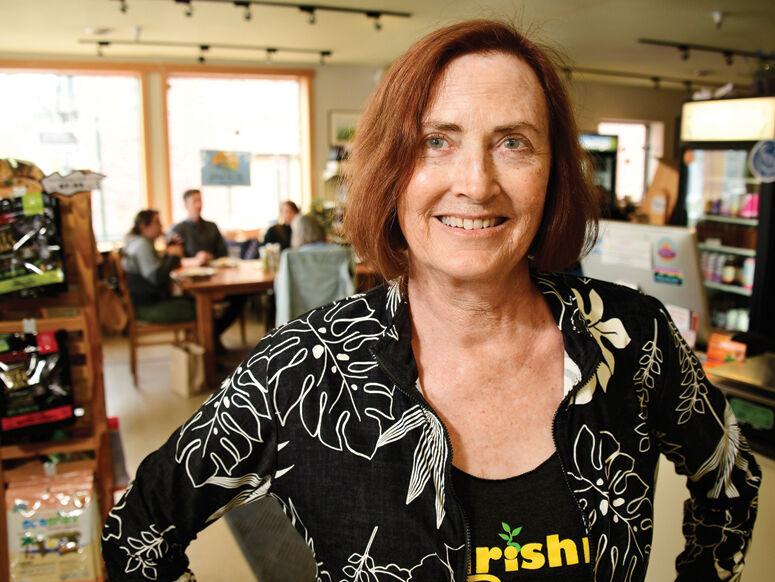 Julie Johnson started second-place winner NourishMe on Main Street in Ketchum 11 years ago as a way to bring more locally grown foods to the Wood River Valley. Perhaps "regionally grown" would be more accurate, as the store buys from about 100 growers, most in southwestern Idaho and the border area of Oregon, as well as some grain producers in Montana.
Johnson said all those growers use sustainable farming practices that maintain healthy soil and produce healthy food. She said the store's relationship with them has been a two-way communication—with the farmers telling her what they can grow and she providing advice on how to sell their products.
"I'm a place for small people where they can get a place on the shelf," she said. "We have a whole network that we have created over the past 10 years. It's been fun to watch this develop and grow."
She said a major contributor is Waterwheel Gardens in Emmett, whose delivery truck picks up produce from other growers on its way to Ketchum.
The average age of farmers in Idaho is about 65, Johnson said, and stores like NourishMe provide a market so they can pass their knowledge on to younger people who want to continue the farming lifestyle.
The store, she said, has been well received from the day it opened.
"Why it works well in Ketchum is that we have educated people who understand the importance of supporting local farmers," she said.
She acknowledges that some locally produced items are more expensive than those provided by large-scale agriculture, but points out that most components of a healthy diet don't cost much, and the money saved compared to eating a conventional diet of more processed foods can offset the extra prices of a few "luxury" items. In addition, she notes, being healthy instead of sick will be cheaper in the long run.
NourishMe isn't just a produce store—it also has a deli and a supplement section where Johnson provides nutrition counseling. Johnson said store employees are happy to provide customers with any of the deli's recipes so they can save money by making those healthy meals at home.
Looking to the future, Johnson said a major challenge for the store is holding on to its young employees, most of whom grew up here but are having trouble finding affordable housing of their own.
She's also in the process of buying even more locally—working with farmers in Twin Falls and Carey to help them extend their growing season.
"It's all about season extension here in Idaho," she said.