The 2022 calendar year is already off to a fast start for Sun Valley Ski Education Foundation biathlon athlete Aurora Cramer as United States Biathlon selected her to represent Team USA at key international events.
Cramer qualified for the Junior IBU Cup in Hochfilzen, Austria, Jan. 12-15, and the Junior Open European Championships in Pokljuka, Slovenia, from Jan. 19-23. In addition, she qualified for the 2022 IBU Youth/Junior World Championships in Soldier Hollow, Utah, from Feb. 23-March 2.
Cramer said she loves the balance of the physicality of skiing with the calm and focus she draws on for the precision shooting element of the sport. Cramer trains with the SVSEF XC Post Grad team under coach Paul Smith for cross-country skiing and at the Hurtig Shooting Center in Hailey for shooting.
"Youth Worlds was a big goal of mine for this year," Cramer said. "So, to achieve that and more at the trials last week is really special. I'm so thankful that SVSEF has helped me take my skiing to a level where I can represent our country—I'm a little humbled at this opportunity and am looking forward to working hard for everything ahead this season."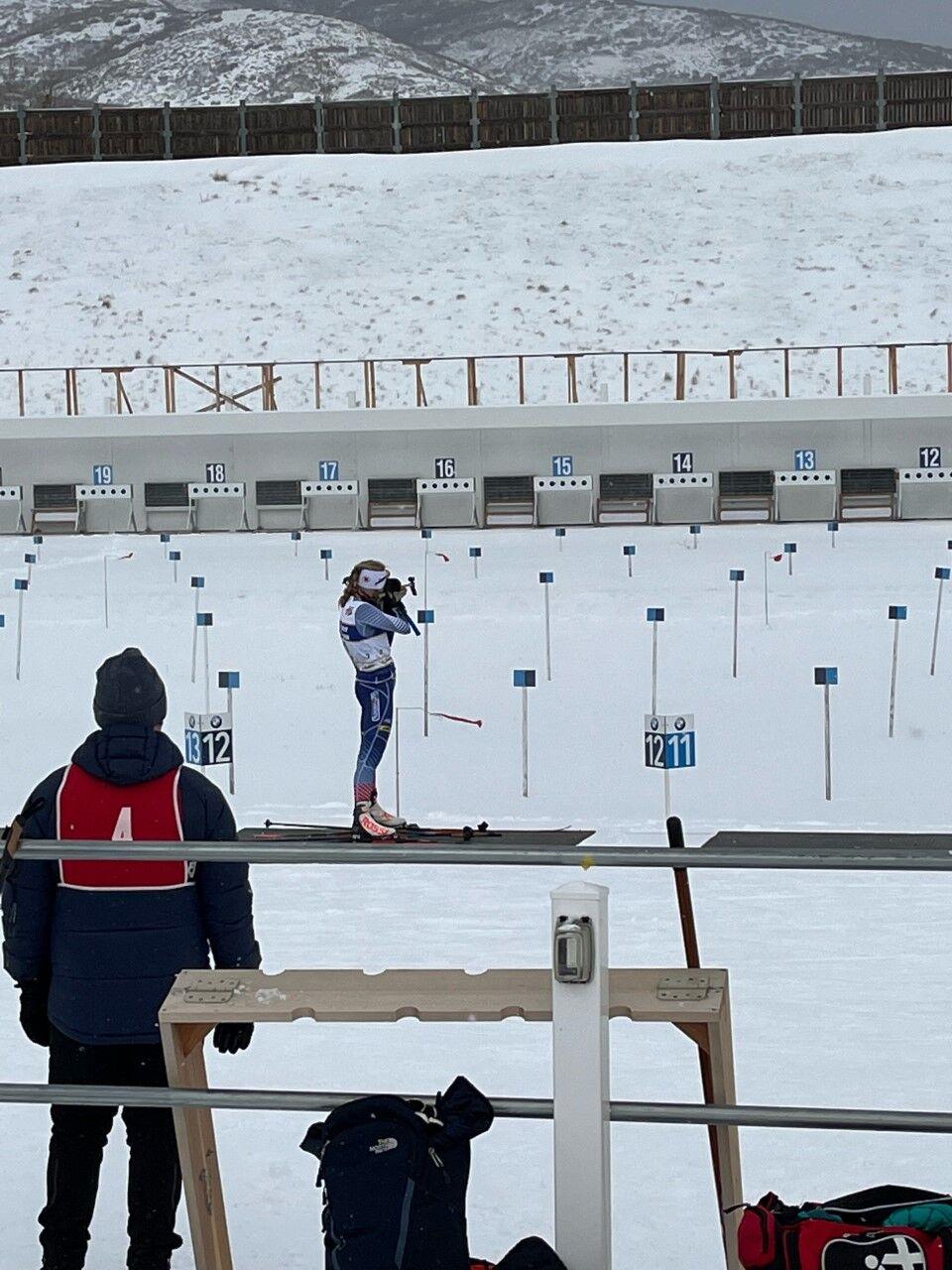 Three days of trials took place at the Soldier Hollow venue in Midway, Utah, Dec. 28-31, and consisted of two sprint races and one pursuit race for all categories.
Cramer's pinnacle came when she won the second sprint race, which came on the third day of competition. She took first out of 60 total athletes with a time of 22 minutes, 51.8 seconds—37.5 seconds ahead of Cheresa Bouley of Minnesota Biathlon.
Leading up to her first-place finish, Cramer took second out of 70 total athletes in the first sprint race, which was on the first day of competition. Her second-place finish clocked in +37.3 seconds behind the winner, Emma Stertz of St. Scholastica/Crosscut. Stertz won the event with 27 minutes, 19.4 seconds.
On the second day, Cramer took third in the pursuit race with a result of +42.5 seconds behind Stertz, who was the winner with 44:23.5.
"For Aurora, the Junior IBU Cup and Championship is a great experience and awesome preparation for Junior World Championships in February," Smith said. "She has clearly benefited from having a serious and aggressive mindset toward learning to ski faster. Now her commitment to top biathlon events at the junior level will help take her shooting skills to the next new level. Aurora qualified for these events after being the top youth athlete after junior national biathlon trials last week and second-ranked junior capping a very successful week of racing in Utah."
Up next for Cramer is the Junior IBU Cup in Hochfilzen, Austria.