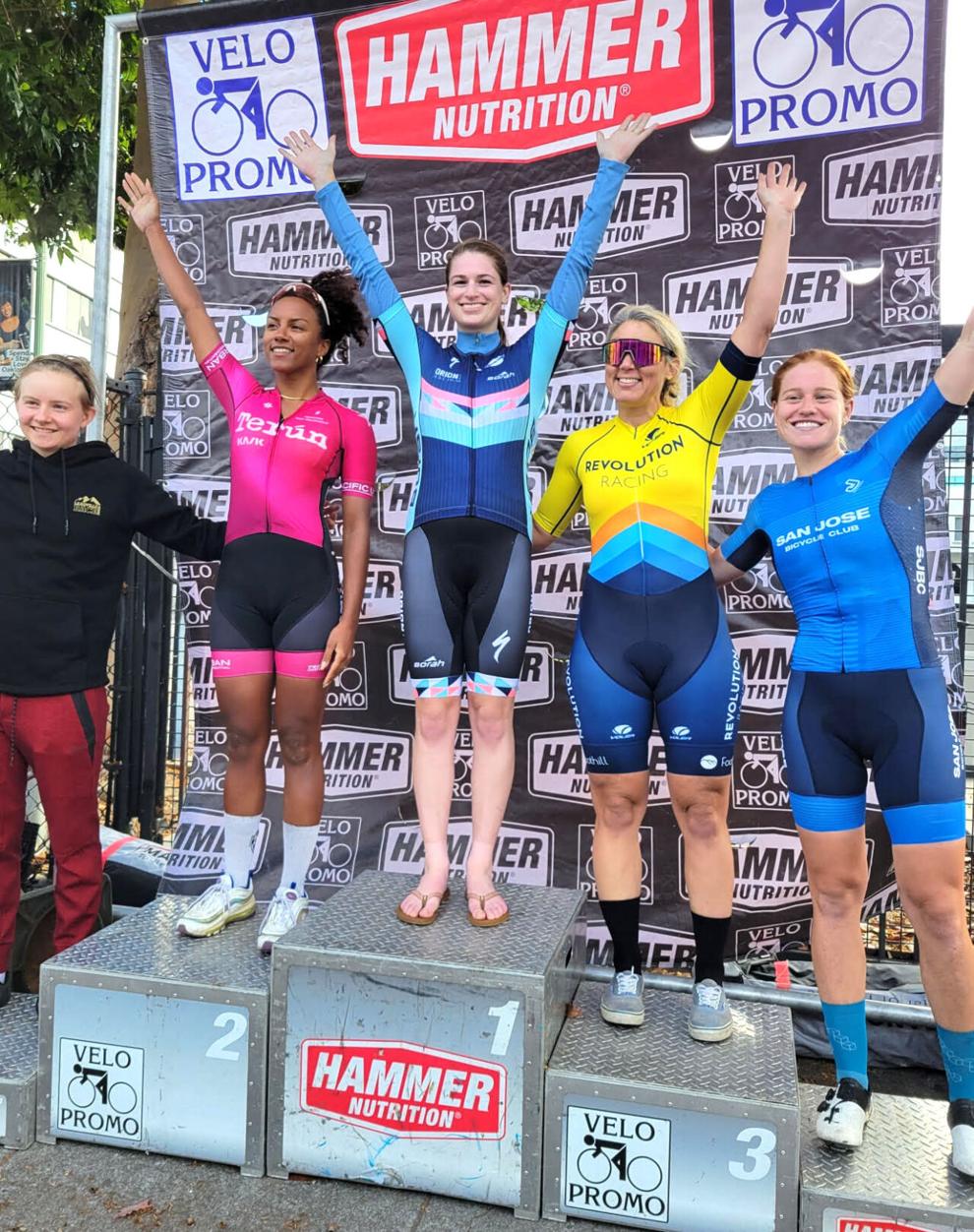 Ketchum cyclist Sara Youmans won the Oakland Grand Prix criterium in downtown Oakland, Calif., on Sept. 18.
Racing in the women's Pro/1/2/3 category on a wet and windy course, Youmans got in an early breakaway group of four racers. The breakaway was caught a lap later by the main field. Youmans attacked and was followed by Alexandrine Obrand of San Jose Bicycle Team.
Youmans and Obrand stayed off the front the majority of the 60-minute race when a crash by a lapped rider directly in front of Youmans enabled the chase group to gain on the two leaders. Youmans and Obrand were caught by the chase group with one corner left in the race, and Youmans outsprinted the group for the victory.