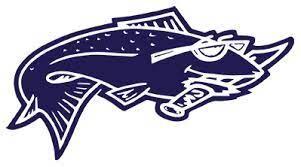 Seven players from the Sun Valley Community School boys and girls varsity soccer teams were named to the 3A All State first teams last week.
Four boys--Blake Currey, Carter Sammis, Russell Stumph and Nils Galloway--were named as top players in the state.
The boys finished the year with a 17-3-2 overall record in 2021 and a top seed in the Idaho High School Activities Association 3A State Tournament. The 3A "Player of the Year" went to Sugar Salem's Ricardo Contrera, who led the Diggers to the championship. "Coach of the Year" went to Sugar Salem's Scott Terry.
As for the Lady Cutthroats, Logan Lindstrom, Gretel Huss and Mia Hansmeyer were named to the first team. The Lady Cutthroats surprised many by finishing the year with a 17-5 overall record and runner-up finish in the IHSAA 3A State Tournament. Sun Valley lost to Fruitland in the title game, 4-3. With the outcome of the title game, it's no surprise that "Player of the Year" honors went to junior Abbi Roubidoux who had two goals in the final match. "Coach of the Year" went to Joal Herrera from Fruitland.