Sun Valley Ski Education Foundation athletes would not be denied at the 2022 L.L. Bean U.S. Cross-Country Ski National Championships at Soldier Hollow Nordic Center at Midway, Utah, last week as multiple Sun Valley skiers reached the podium to qualify for the Junior World Championships in Norway in February.
The week culminated in the Classic Sprint on Friday, Jan. 7, with SVSEF XC Gold Team athlete Karl Schulz claiming second place in the Men's Senior Division, the finest finish of his career. He was the top American on the day with a total time of 4 minutes, 8.63 seconds.
"Overall, it was a pretty good week at Nationals, but the final classic sprint was the result I was looking for," Schulz said. "It was a tough day, but one of the most fun days of racing I've had. The coaches nailed the wax, my skis were great, and the spectators were awesome. I've never heard so many people cheering for me, and I think it gave me the extra boost I needed to end on such a high note."
The day was a warm 50 degrees Fahrenheit with a strong Utah sun, making for slower and slushier conditions; however, with the right wax, Schulz was able to finish narrowly behind winner Magnus Boee of the University of Colorado. Boee, who is a South Korean-born Norwegian cross-country skier, won in 4:08.28.
"Karl deployed some aggressive tactics on the final climb each round, and it worked great until the last few meters of that final, where Magnus Boee nipped him at the line," SVSEF XC Gold Team Head Coach Chris Mallory said. "We're looking forward to carrying some momentum into our home SuperTour this weekend with some stable bluebird conditions."
SVSEF trio qualify for Junior Worlds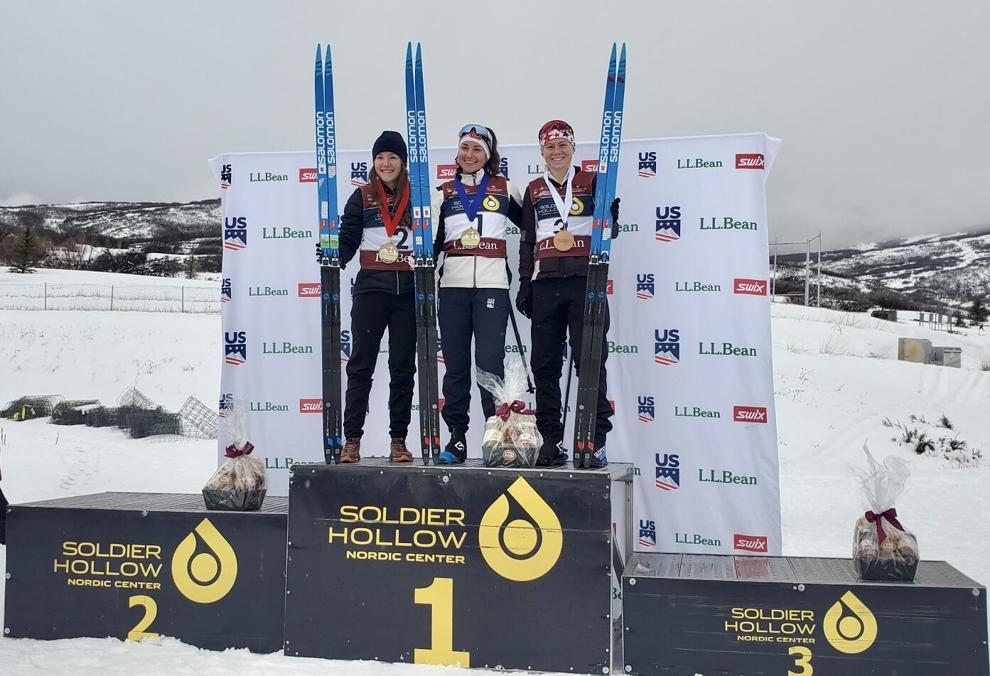 Along with Schulz, two current SVSEF skiers and one alum also qualified for Junior Worlds. Johnny Hagenbuch—who took 10th in the Sprint on Friday—took fifth place in the U23 Division (18th overall) in the U23 Classic 15-kilometer race on Jan. 6 with a total time of 42 minutes, 7 seconds.
SVSEF alum and current University of Utah skier Sydney Palmer-Leger took first in the Junior Classic 10k race (sixth overall) with a time of 29:35.7.
Current SVSEF XC Comp Team member Samantha Smith took third place in the Junior Classic (13th overall) in the Junior Classic 10k with a total time of 30:13.7.
The impressive finishes by all skiers qualified them for the Junior World Championships in Lygna, Norway from Feb. 13-27.
Up next for the SVSEF Cross-Country team is the Sun Valley Invitational at Lake Creek Nordic Center north of Ketchum.