It's called the steepest and longest of all the summer mountain runs on the 2019 Discrete Cirque Series.
Sun Valley for the second straight year will host the fifth event on the six-race Cirque Series, this event coming Saturday, Aug. 24 to Baldy.
The 9.6-mile mass start running race featuring 3,420 feet of elevation gain starts at 9 a.m. next Saturday. Entry is $63.04 per person including fees for each class—Pro, Expert and Sport (Beginner/Intermediate).
Visit cirqueseries.com/sun valley for more Cirque details and signups. After Sun Valley, the final series event is Sept. 7 at Snowbird, Utah.
Keep in mind that Cirque Series events offer relentless climbs.
The Baldy course starts at River Run Plaza (elevation 5,760 feet) and goes directly up Lower River Run and Canyon ski runs to Roundhouse (7,680 feet elevation).
Runners descend the service road to Seattle Ridge, but resume their climb up Broadway Run to Bald Mountain Ridge. They'll have views of five mountain ranges from the ridge on their run over to Lookout Restaurant atop Baldy (9,150 feet).
From there they'll link into the Bald Mountain Trail so familiar to Baldy hikers, and descend 3,100 feet through trees on singletrack that will offer welcome shade after the sun-baked assault on Baldy's summit.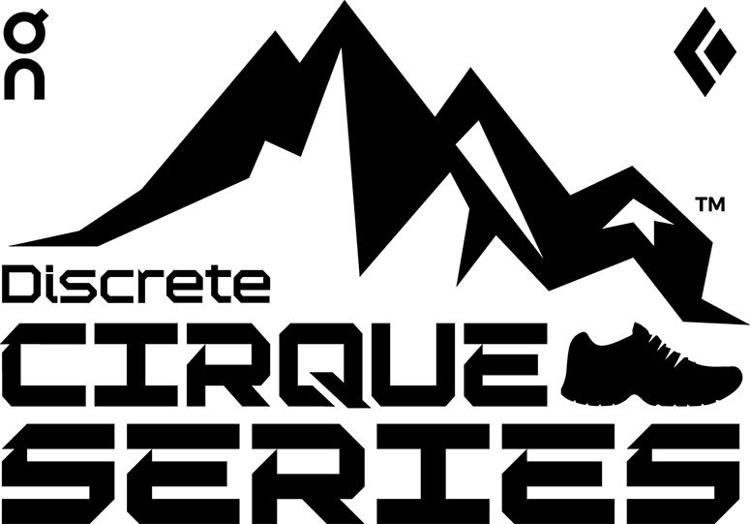 No dogs are allowed, but participants can use trekking poles, traction devices and gloves. Hydration packs are recommended. There will be two aid stations and a vendor village.
Early bib pickup occurs Thursday, Aug. 22 from 3-6 p.m. at The Elephant's Perch in Ketchum.
Day-of-race bib pickup is from 7-8:30 a.m. Aug. 24 at River Run. Awards take place there at 1:30 p.m. with the raffle at 2 p.m. followed by an after-party.
 Grand prize drawing is a YETI cooler with 100 pieces of Tender Belly bacon and SP2 spirulina. All participants are automatically entered in the raffle with their bib numbers. They receive a Cirque Series snapback, logo bib and finisher medals.
Prize money offered in the Pro Division is $1,000 for first place, $300 for second and $200 for third. Merchandise prizes for first- through third-places in the Expert class are $400, $300 and $200, and in Sport are $300, $200 and $100.
There are special prizes for King and Queen of the Mountain (Peak Freaks), youngest and middle-of-the-pack finishers. To collect any of these, you must attend the awards.
Most Cirque Series participants, 64%, are in the Sport Class, compared to 28% in Expert and 8% in Pro. During the most recent event, Aug. 10 at Arapahoe Basin in Colorado, there were 405 finishers—310 Sport, 61 Expert and 25 Pro.
Last year's inaugural Sun Valley Cirque Series race featured 176 finishers (105 Sport, 51 Expert, 20 Pro) led by Ketchum's Morgan Arritola (1.53:06) and Bellevue's Benjamin Stout (1.38:09) in the Pro Classes.
Arritola, 33, a member of this year's USA Track and Field Mountain Running Team, also won the first two Cirque Series Pro Women's races this summer.
She clocked the top women's time by 3:25 on the 6.7-mile course at Brighton, Utah June 29, and added a 5:53 women's victory on the 7.1-mile course at Alta, Utah July 13.
Arritola didn't compete at the other two events this summer, July 27 at Alyeska, Alaska and Aug. 10 at Arapahoe Basin. In the four-race Women's Pro standings, she now has 100 points for fourth place, behind leader Erin Storck, 29, of Salt Lake City, Utah, with 138 points.
Arritola plans to run with the U.S. team Nov. 15-16 in the 2019 World Mountain Running Championships at Neuquen, Argentina in the Villa La Angostura region of that country.
She also plans to enter the USATF Mountain Running Championships Sept. 29 at Waterville Valley, N.H.
Current Pro Men's leader in the Cirque Series is Joseph Gray, 35, of Colorado Springs, Co. with 150 points. In second place is Stephen Mulherin, 25, of Jackson Hole, Wyo., who has 120 points.