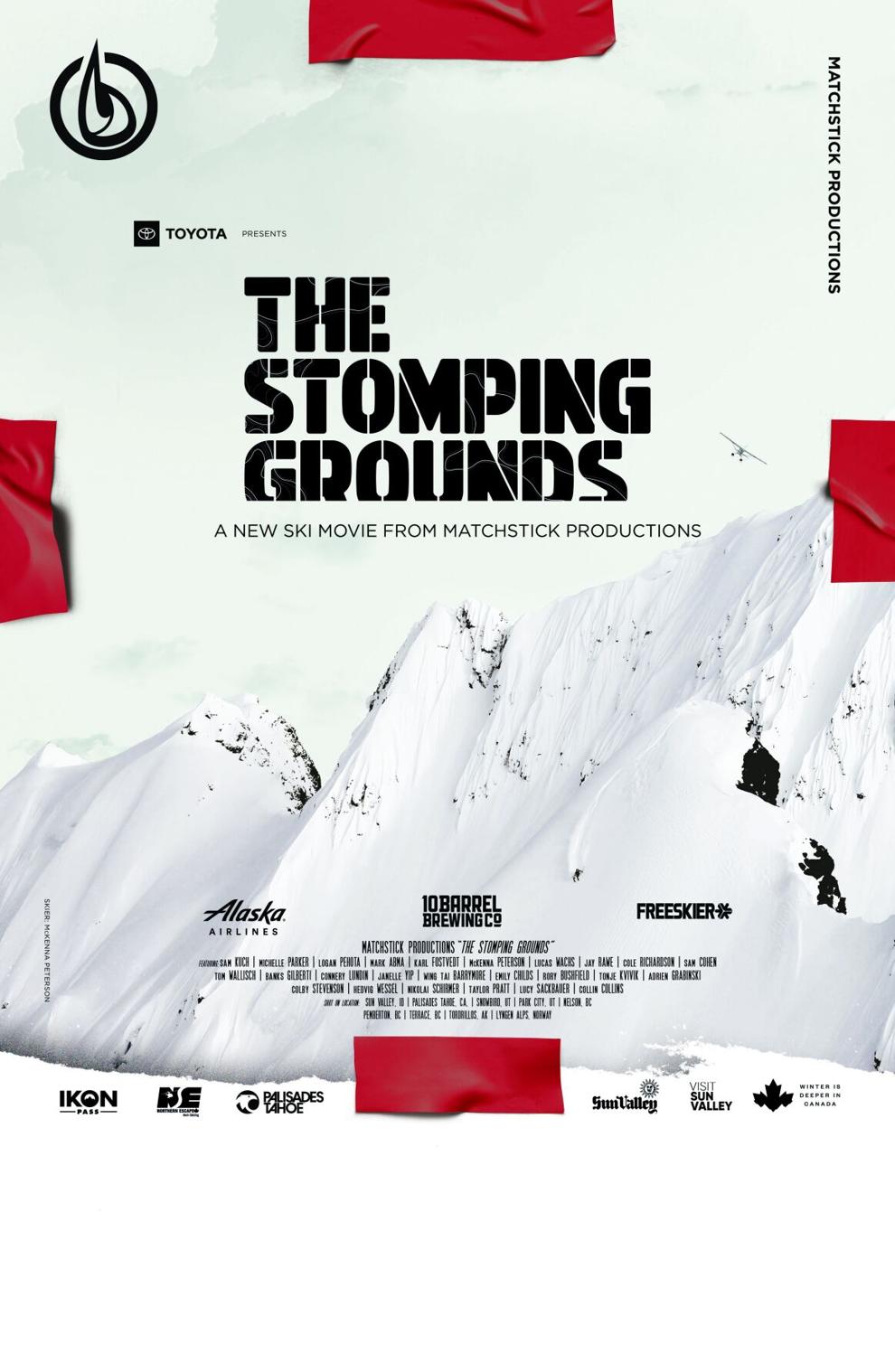 Tickets are on sale for two Sun Valley showings of Matchstick Productions' latest ski film release, "The Stomping Grounds."
The film was originally released in October, but will make its debut in Sun Valley at the Sun Valley Opera House on Nov. 19 with showings at 5:30 and 8 p.m. Proceeds from these two showings benefit the Sun Valley Ski Education Foundation (SVSEF).
The Sun Valley Opera house will have a limited seating capacity for both screenings and masks will be required in the theater. Tickets are $16 each and may be purchased at givebutter.com/stomping.
The action-packed feature-length film features veterans and newcomers alike from the ski movie world, including several Sun Valley locals such as SVSEF Alumni and Big Mountain Team coaches Banks Gilberti and Collin Collins, along with McKenna Peterson, Wing Tai Barrymore and Karl Fostvedt.
All alumni SVSEF athletes in the film will be on-hand to sign posters and do giveaways, including a grand prize pair of K2 Skis.
"I've had the good fortune of working with MSP a few times in the past but never in my hometown," Gilberti said. "It's always special when you get the opportunity to work in the mountains and terrain you know so well. I think the segment we created for 'The Stomping Grounds' is one that almost anyone sitting in the theater can relate to and that's what makes it so good."
Exploring backyard mountains of the pro skiers around the world, the athletes uncover their favorite stashes and treasures from Sun Valley to the Lyngen Alps in Norway, British Columbia, Alaska, California and Utah.