The 10-game winning streak of the Sun Valley Suns hockey team is in jeopardy this week-end with the arrival of coach Bobby Farrelly's talented East Coast Gutter Snipes.
On the hockey rink the Suns and Snipes are kingpins, and they'll bring big crowds to a fever pitch Friday and Satur-day at Campion Ice House.
Farrelly, 61, is bringing a 21-player squad plus veteran sup-port staff auditioning for a hockey sweep over the Suns and cameos in the next movie of the screenwriter, movie di-rector and producer from Cumberland, R.I. and the South Shore of Massachusetts.
The Snipes are pretty good hockey players as well.
So was Farrelly himself as a goalie for Phillips Academy and Rensselaer Polytechnic Institute in Troy, as well as the Boston Bulldogs and North-east Moose Knuckles. Far-relly's motivation that led he and brother Peter to write and direct their first movie "Dumb and Dumber" in 1994? "We hon-estly try to have as good a time as we can have," Farrelly once told the RPI alumni magazine.
The coach encourages his players to do the same. This year, Farrelly's Snipes squad averages 36.29 years old and over half are 6-0 and taller.
Rich in New England and Pittsburgh players, the Snipes have boatloads of experience with 4,415 pro games and 163 National Hockey League con-tests for their rostered players.
Game times are Friday and Saturday, Jan. 17-18 at 7 p.m. at Hailey's Campion Ice House. The weekend benefit is Camp Rainbow Gold.
Saturday's game is "Jeff Cordes Night," recognizing the 43-year Idaho Mountain Ex-press sports editor.
Pre-sale tickets are available at Ketchum's PK's Ski & Sports starting today, Wednesday at 1 p.m. through Friday at 3 p.m., and also at Campion Ice House from 12 noon to 5 p.m. Friday.
Doors open at 6:15 p.m. for day-of-game sales. Credit cards are accepted for payment.
The Gutter Snipes is a group that knows how to travel and have a good time.
Snipes co-captain Scott Shaunessy, 54, who had a nine-year pro hockey career out of Boston University, said, "We bring everything we need to put on a hockey game, except referees and the other team. It's a highlight of the year for many of our guys. We always bring five or six new players."
No lead is safe when the Suns and Snipes get together.
In 14 visits covering 28 games, the Gutter Snipes have built a 16-12-0 advantage and have outscored the Suns 167-157. Eight of the 28 games have gone to overtime or shootouts.
Almost without exception, Suns-Snipes games are closely contested and viewed by full houses, with over 1,000 watch-ing last January's two-game series. Last year, the Snipes won 8-6 on Friday and 7-6 in an overtime shootout Saturday.
In the Friday game, the Suns rallied from a 3-0 deficit and tied the game three times be-fore falling. Saturday, the Snipes rallied from a 5-3 deficit and won the OT shootout 2-1 on the decider by Boston Uni-versity winter Jack Baker.
One of the Snipes newcom-ers is 6-6, 250-pound de-fenseman Nolan Yonkman, 38, from Saskatchewan, who was drafted by the NHL Washing-ton Capitals. He has 1,090 pro-fessional games in his history.
For the Snipes, Yonkman rejoins former Admirals teammate Hugh Jessiman, 35, a 6-6, 231-pounder from New York who scored 40 goals in 80 games for Dartmouth from 2002-05 and had 628 pro games.
Another defenseman posing a challenge for Suns forwards is Dylan Reese, 35, from Pitts-burgh, who played 121 games with 21 goals and 61 points for Harvard University from 2003-07. He had 78 NHL games, 640 pro games in all and two sea-sons in Sweden from 2016-18.
The Suns after this weekend won't be back on home ice until back-to-back series with Con-necticut Bantam Beauties and New York Midtown Mafia on Feb. 7-8 and Feb. 14-15.
East Coast Gutter Snipes roster
Captains—Bill Kelleher and Scott Shaunessy.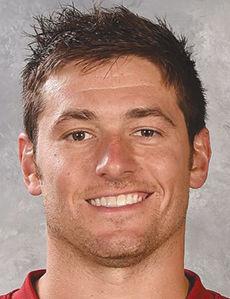 Legends—Coach Bobby Farrelly, as-sistant coach Dave Maimaron, off-ice captain Jack Smith, hydration specialist Chris Magwood, national anthem singer Eddie Finocchiaro, head of security Brian Johnson.
#2—Defenseman Chris Nelson, 50, 6-2, 220 lbs. from Hanover, N.H.., Univ. of Wisconsin 1988-92 (143 games, 11 goals, 31 assists), drafted by N.J. Devils in 1988, 7 pro years with 9 teams and 316 pro games in the AHL, IHL, ECHL, WCHL 1992-2000.
#4—Defenseman Denis Kirstein, 37, 6-0, 200 lbs. from Pittsburgh, Pa. and Mercyhurst College 2003-07 (102 games), plus 2 ECHL seasons.
#10—Forward Bill Kelleher, 46, 5-11, 185 lbs. from North Reading, Mass. and Dartmouth College 1992-97 (115 games, 29 goals, 77 assists), 2 years in Europe and 90 professional games.
#11—Forward Matt Schwartz, 33, 5-11, 200 lbs. from Pittsburgh and Bentley College 2004-06.
#15—Forward Jack Baker, 39, 5-7, 168 lbs. from Boston, Mass., Boston Uni-versity 1998-02 (138 games, 43 goals, 48 assists), seven pro teams, 101 pro games in the AHL and ECHL from 2002-07.
#17—Forward Paul Daley, 32, 6-2, 190 lbs. from Toms River, N.J., 134 games and 101 points for ACHA Penn State 2008-12.
#18—Forward John Dingle, 35, from Shaker Heights, Ohio, 136 games with 19 goals and 32 points for CCHA Ohio State from 2004-08.
#19—Forward Brandon Rubeo, 35, from Pittsburgh and Markham Waxers of Ontario Junior Hockey 2004-05 (13 goals).
#20—Forward Joe Federoff, 35, 6-2, 205 lbs. from Pittsburgh, Robert Morris Univ. and Alabama-Huntsville 2004-09 (113 games, 19 goals, 52 points), 1 year ECHL.
#21—Forward Jack Downing, 30, 6-3, 210 lbs. from New Canaan, Ct., Univ. of Vermont 2007-11 (144 games, 35 goals, 28 assists), 8 teams with 404 pro games in AHL and ECHL 2011-16, Germany in 2016-17 (46 games, 22 goals).
#23—Forward Matt Mendelson, 24, from Pittsburgh and 2015-17 Penn State.
#25—Forward Tim Morrison, 37, 6-4, 250 lbs. from Londonderry, N.H. and Quinnipiac University 2002-03, with 17 ECHL games.
#26—Forward Jim Roach, 34, 5-11, 190 lbs. from Pittsburgh, Pa., Youngstown Phantoms of North American Hockey League 2003-05.
#27—Forward Hugh Jessiman, 35, 6-6, 235 lbs. from New York, N.Y., Dart-mouth College 2002-05 (80 games, 40 goals, 42 assists), 9 pro years with 8 teams in AHL, ECHL highlighted by 2 sea-sons with Milwaukee Admirals 2008-10 (141 games, 69 points), skated for Zagreb and Vienna from 2013-15, 628 pro games.
#31—Goalie Chris Johnson, 24, from Duxbury, Mass., 5-9, 165 lbs., 66 games and 3,681 net minutes for St. Mi-chael's College in Colchester, Vt. from 2015-19.
#33—Goalie Andrew Clark, 42, 5-11, 190 lbs. from Los Angeles, Ca. and USC club hockey.
#41—Forward David Borelli, 38, 5-9, 180 lbs. from Ontario, Canada, 137 games with 68 goals and 61 assists for Mer-cyhurst College from 2002-06, 423 pro games, 8 seasons and 126 goals for Italy's Asiago Hockey 2007-15.
#42—Defenseman Dylan Reese, 35, 6-1, 200 lbs. from Pittsburgh, 21 goals and 40 assists for Harvard University 2003-07, 74 NHL games with New York Islanders, 640 professional games.
#43—Defenseman Nolan Yonkman, 38, 6-6, 250 lbs. from Sas-katchewan, Western Hockey League with Kelowna Rockets 1996-2001, 76 NHL games with Washington, Phoenix, Florida and Anaheim, 1,090 pro games in all.
#44—Defenseman Scott Shaunessy, 54, 6-4, 235 lbs. from Read-ing, Mass., Boston University 1983-87 (152 games, 19 goals, 72 assists), cup of coffee with NHL Quebec Nordiques, 484 pro games.
#55—Defenseman Danny New, 30, 6-1, 195 lbs. from White Plains, N.Y., 128 games for Providence College from 2008-12, 206 pro games with 6 teams in the AHL/ECHL from 2012-17 ending with the Florida Everblades.