When former Ketchum resident and current Florida local Adrienne Lyle and her horse, Salvino, land in Tokyo, it'll be a culmination of dedication that has been a product of love and hard work.
For years, Lyle has been one of the top dressage riders in the world. Along with Salvino, their success has deep roots in Hailey, where Debbie McDonald found a protégé when her own career in the saddle wound to end.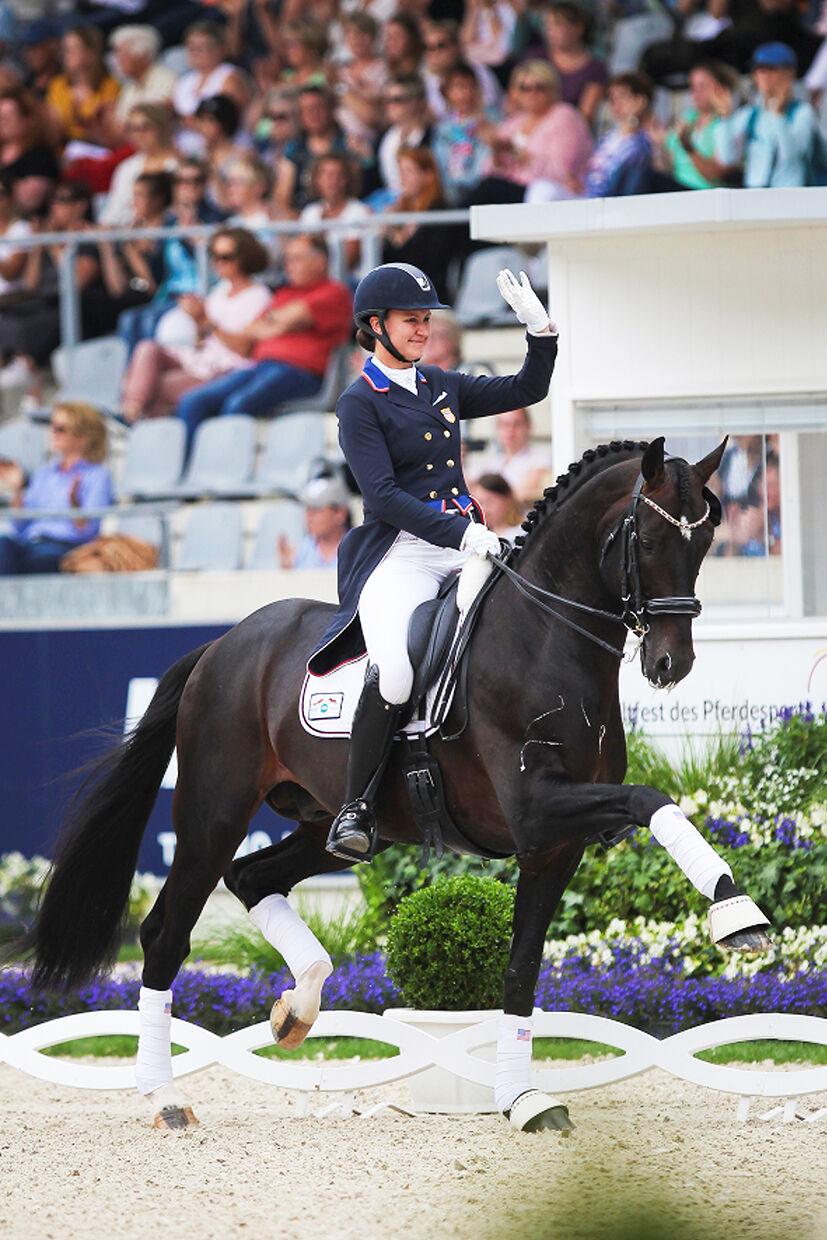 And, like Lyle's connection to her horse, she and McDonald—a dressage pioneer—have had a strong link that spans 15 years.
Lyle was 13 years old when she made the leap from riding Western to English. The move brought with it a moonshot goal: making the Olympics. The Whidbey Island, Wash., native first accomplished that in 2012. As of late, though, she's been untouchable in the arena.
Now 36, Lyle heads to the 2021 Olympic Games in Tokyo ranked No. 1 in the United States in dressage—ready to once again fulfill her dream.
"I've done it long enough to know that someone has the drive and passion for the sport," McDonald said. "I just knew Adrienne had it in her to be one of the best."
Dressage requires riders to take their horses through a series of predetermined moves. In the team event, three riders compete per country and are judged by a seven-member panel on precision and execution of movement. And Lyle and Salvino—Betsy Juliano LLC's 14-year-old Hanoverian stallion—have been climbing the ranks quite quickly this year.
They grabbed a huge victory on April 2 in the Global Dressage Festival CDI4 Grand Prix Special after becoming only the third U.S. combination ever to score 80% in the Grand Prix in Wellington, Fla., where Lyle has lived for the past two years.
The duo officially scored 80.830% for the win in the Special, the highest mark of an American partnership.
With their score, Lyle and Salvino were in exclusive company—the 80% Club, which was created by dressage-news.com in 2006. Only 18 riders have achieved that mark since it was established.
Now that the Olympics are on the forefront, Lyle is entering Tokyo with serious momentum—and with McDonald being named as coach of Team USA, gold is within sight.
---
A long time coming
Originally slated for 2020, the Tokyo Games were derailed by the COVID-19 pandemic. But Lyle has been patiently waiting for her turn to strut her stuff.
She was named by the U.S. Equestrian Federation to the American dressage team for the FEI World Equestrian Games in 2018.
That same year, Lyle's team earned a top-six finish that gave a quota spot for the Olympic Games in Tokyo. A quota is an entry into Olympic competition, so the U.S. was assured the chance to win consecutive Olympic medals following its bronze medal in Rio in 2016.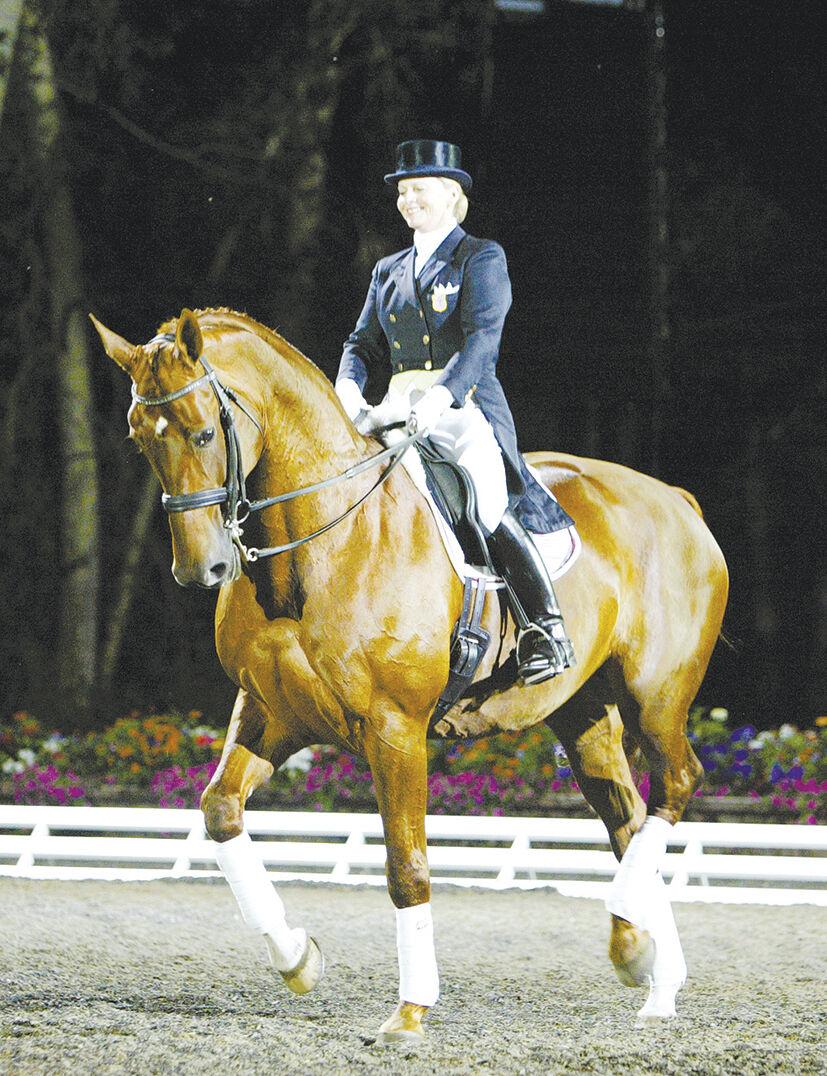 Joining Lyle and Salvino on Team USA are Steffen Peters (San Diego, Calif.) on Suppenkasper and Sabine Schut-Kery (Napa, Calif.) on Sanceo. Nick Wagman (San Diego, Calif.) on Don John will be the team's traveling reserve.
Team alternates are Olivia LaGoy-Weitz (Haymarket, Va.) on Rassing's Lanoir and Ben Ebeling (Moorpark, Calif.) on Illuster van de Kampert.
"We have one of the strongest teams that we've sent to the Olympics," Lyle said. "We have a really good chance at ending up on the podium, which is exciting."
---
Something special
Lyle grew up in Whidbey Island, Wash. where she learned to ride on a small ranch.
"I've always had horses," Lyle remembered. "Since the time I could walk, I wanted to be on a horse's back."
She began riding Western and competed in barrel racing and cutting. She eventually got into reining, which is considered by some the dressage of Western riding. Then that segued into dressage where Lyle excelled.
As a child, the Lyle family would come out to Ketchum during summer and winter, and Lyle would watch McDonald at River Grove Farms in Hailey, where McDonald rode.
"I always looked up to Debbie, she was a role model," Lyle said.
In Lyle, McDonald saw a talented and hardworking rider. She offered Lyle a job. It was too good of an opportunity to pass up, so Lyle—then a 21-year-old senior at Washington State University as an Animal Science Major—quit school to join.
Lyle quickly shined in dressage. She competed in the 2012 Olympic Games in London as an individual with a horse named Wizard. The pair then went to the FEI World Equestrian Games in Normandy in 2014, picking up a fourth place finish on the U.S. team and 30th place as an individual. 
"[Lyle] is unique and I am incredibly proud of her right now," McDonald said. "She's special; she has a lot of wonderful qualities."
McDonald is no ordinary trainer and coach herself. She was a 2004 bronze medalist, a 2008 Olympic team member and 2003 World Cup winner.
McDonald's career had become synonymous with Brentina, a Hanoverian mare that gained worldwide reputation for her larger-than-life physique.
Together, McDonald and Brentina achieved worldwide fame. The illustrious duo won gold in the 1999 Pan American Games in Winnipeg for both Team dressage and Individual dressage. They also got silver in the 2002 World Championships in Jerez de la Frontera, Spain for Team dressage, and silver again in the 2006 World Championships in Aachen, Germany. And, they reached the podium on sport's grandest stage: McDonald earned bronze in the 2004 Games in Beijing.
At 31, Brentina's time came to an end, but her legacy lives on with McDonald and her husband, Bob, who are always eager to talk about the legendary horse.
Hailey philanthropist and former owner of River Grove Farms Parry Thomas, who passed away in 2016, owned Brentina with wife Peggy during McDonald's success. The Thomas' also sponsored Lyle.
Now, with a new generation, it is Lyle and Salvino's turn at greatness. Salvino is a rare breed. Most dressage horses come from either Germany or Holland, but Salvino was bred in Madrid, Spain.
A natural athlete, Salvino is powerful, motivated and refined. Lyle said he has character and the temperament to be a champion.
"He's very affectionate and mellow," Lyle said. "But he's also very competitive. I've never had a horse that gets it when it matters most. He really fights for me."
However, they didn't click right away. He was not trained as a Grand Prix horse, but she loved his power and suppleness.
At 14, Lyle said, Salvino is on the cusp of something special.
McDonald also gave praise.
"Salvino is as good as any horse in the world right now," she said.
---
From Germany to Tokyo
The Olympic Ceremonies are not set to begin until Friday, July 23, so the trek to Japan will be grueling and stressful. Team USA leaves for Germany on July 2 for pre-quarantine requirements for two weeks before officially heading to Japan.
The team must be careful with the transportation of the horses as it can be stressful for the animals. Proper management must be put into place in order to keep the stress level low. Each team member is able to bring their own groomer. Lyle's groomer is Morgan Klingensmith.
Lyle would like to thank the Thomas Family and River Grove Farms in Hailey.
"It's a huge honor to represent our country," Lyle said. "The Thomas Family gave me the opportunity to ride. I wouldn't be here if it weren't for Parry and Peggy's generosity. I'd also like to thank Betsy Juliano. Without her, there is no team and no horse."