Approaching life's challenges straight on is something that Mark Pattison thrives on.
He learned from one of the greatest head coaches in college football history: Don James. While at the University of Washington, Pattison had a rare opportunity to soak up the Dawg Father's knowledge.
He studied James' version of the "Pyramid of Success" and its emphasis on preparation and striving towards competitive greatness, and soon began applying those principles to his everyday life.
Since 2013, Pattison has been tackling the Seven Summits—the highest peak on each continent—and now, as Pattison nears his final voyage, Mount Everest, his training regimen has become as impressive as the climbs themselves.
"If you want to have sustained success there are patterns, and success leaves clues," Pattison said. "That's what can happen when you translate those same disciplines towards athletics."
Pattison does just that. As his Instagram account shows, the former NFL wide receiver is a workout champion. At 59, Pattison looks like he could make the NFL cut.
He was drafted by the Los Angeles Raiders in the seventh round in the 1985 NFL Draft, eventually ending his career with the New Orleans Saints.
Pattison played football at Roosevelt High School in Seattle, Wash., and then moved on to playing at the University of Washington where he was inducted into the Husky Hall of Fame in 2016.
Pattison usually begins the day with a morning workout session at HardCore Training Center in Ketchum for at least an hour. He also built a home gym because of COVID-19, so after CrossFit is over, he then moves to the Peloton bike and interchanges with weights.
He then takes a break to work at his current professional endeavor as a Sports Illustrated executive.
At around 4 p.m., Pattison is back at it to skin up Bald Mountain.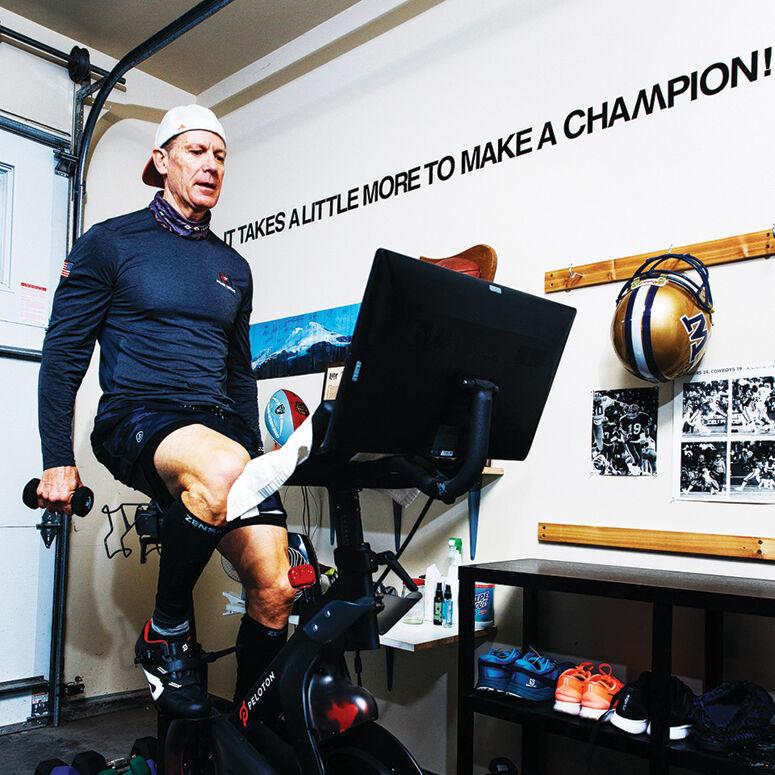 "When you boil it down, to get competitive greatness, you have to enjoy the process," Pattison said. "It's a great opportunity for me to get better and that's what [James] taught me. You also have to believe in that process, which is something I love. I love running up and down the mountain. I don't look at it as work."
Even though football was his best sport and brought him a great life, skiing and mountaineering were always his first loves. He grew up climbing Tiger Mountain just outside Issaquah, Wash. He also grew up skiing at the Summit at Snoqualmie and Alpental, Crystal Mountain and Stevens Pass.
However, Ketchum is near and dear to his heart. Even though he moved to Ketchum just three years ago, he would visit frequently while in college.
"I love this town in particular. It speaks to me," Pattison said. "I've taken myself to another level by living in Sun Valley and living at 6,000 feet rather than sea level. I can access the mountain all the time. It's all about reps and that can translate."
---
A Personal Climb
Pattison's last climb to reach the Seven Summits became personal to him.
That's because a big part of his next challenge is dedicated to his daughter, Emilia, who has battled epilepsy since she was 8.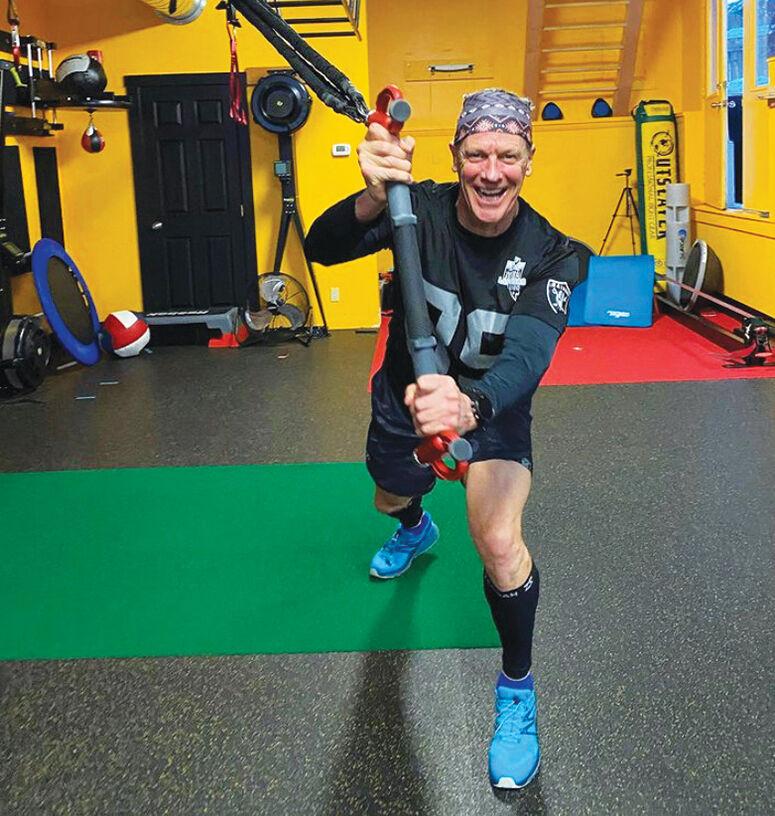 A student at the University of Arizona, Emilia, 22, struggles with absence seizures—also known as "petit mal" seizures. Absence seizures are caused by abnormal and intense electrical activity in the brain.
With Emilia as his primary inspiration, Pattison not only picked up the intensity in the training gym, but also upped the ante and added another challenge by devoting an additional climb—scaling Lhotse within 24 hours of Everest.
The climb, which has been named "Emilia's Everest—The Lhotse Challenge," has raised more than $27,940, corresponding to Lhotse's height in feet.
All proceeds benefit Higher Ground in Sun Valley.
Originally aimed for March of 2020, the trip was postponed because of the coronavirus pandemic.
---
Six Down, Everest To Go
By the end of his journey, Pattison will have climbed 134,480 feet total.
With only one mountain left, here are his previous adventures:
His first was Africa's Mount Kilimanjaro (19,341 feet) in Tanzania in 2013. He repeated the climb in 2017.
His second was Europe's Mount Elbrus (18,510 feet) in Russia's Caucasus Mountains in 2014.
For his third climb, Pattison went to Australia for Mount Kosciusko (7,310 feet) in New South Wales in 2015.
In 2016, he took on Aconcagua (22,841 feet) in South America's Andes Mountains of Argentina.
In 2018, Pattison met his most challenging climb yet when he scaled North America's 20,310-foot Denali in Alaska. His original climb was postponed in 2017 because of poor weather.
Thus far, Denali has been Pattison's toughest climb.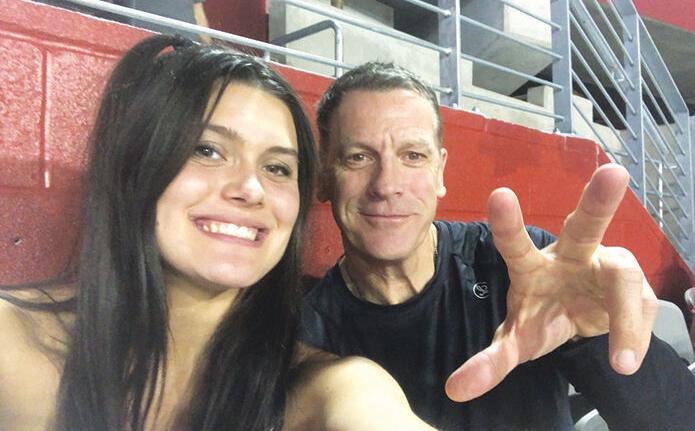 "Denali was the hardest because you're carrying 137 pounds up the mountain," he said. "There's a lot of uncertainty. You're so far North with freezing wind. The barometric pressure is low and even though it's just less than 21,000 feet, it feels much higher than that. There's real stuff on the mountain. I loved it, though."
Aside from the physical part of climbing Denali—and soon Everest—there is a serious mental component. Pattison once had someone quit on the spot, mentally drained.
In Jan. 2019, Pattison completed Vinson Massif (16,050 feet) in the Sentinel Range of Antarctica's Ellsworth Mountains.
    Pattison leaves on March 30 for the final peak: the 29,029-foot Mount Everest, Earth's highest point in Asia's Himalaya Mountains.
---
The NFL Foundation has also partnered with Higher Ground through Pattison's work to provide a social grant of $5,000 for Emilia's Everest—The Lhotse Challenge.   
The Las Vegas Raiders, as Pattison's former team is now known, have pledged financial support to Higher Ground in support of Pattison's challenge and philanthropic goals in summiting Everest and Lhotse.
Pattison hosts his own weekly podcast, Finding Your Summit. He will be streaming and updating from the Himalayas throughout his journey to summit Everest and Lhotse.