Partners in life as well as on mountain bike trails for the past 15 years, Ketchum firefighters Rebecca Rusch and Greg Martin found new reasons to be together and rely upon each other during the 2020 Iditarod Trail Invitational (ITI) that wrapped up recently in the wilds of Alaska.
Rusch, 51, and Martin, 48, finished their 350-mile fat bike journey from Knik Lake near Anchorage to tiny McGrath in the Alaskan interior on Monday, March 9 at 9:20 p.m. It took a total of 7 days, 7 hours and 20 minutes—a week on the trail for a lifetime of memories.
In an email from her web site, Rusch wrote this week, "With just a few hearty souls on the trail, my husband Greg Martin and I spent many days and nights alone. We had only ourselves, the wolves, moose and the great outdoors to keep us company. Our reentry into the chaos of this pandemic was harsh."
Only 32 people finished this year's ITI 350-mile challenge—16 fat bikers, 13 on foot, and three on skis. Only three people, all bikers, finished the other, much longer option—the ITI 1,000-mile challenge from Anchorage to Nome called the world's toughest race.
They 1,000-milers finishing together Monday, March 23 were last year's ITI 1000 champion Petr Ineman, 42, of Downers Grove, Ill., Casey Fagerquist, 37, of Anchorage along with their dynamic and uplifting companion Jill Martindale, 32, of Grand Rapids, Mich.
Their time was 22 days, 7 hours and 30 minutes. They were the only 1,000-mile finishers, compared to the 10 who did the deed in 2019.
Founded in 2002 by Bill Merchant, the world's longest winter ultra-challenge was once again the harshest measure of human willpower, endurance, adaptability and mental fortitude. The 350-milers all traveled under their own power while hauling all their survival gear.
Only six checkpoints with food and minimal sleeping quarters were offered to the ITI 350 athletes before they reached the finish line in McGrath located directly west from Denali National Park.
Inhospitable conditions included sub-zero temperatures, snow squalls, gale-force winds and low visibility.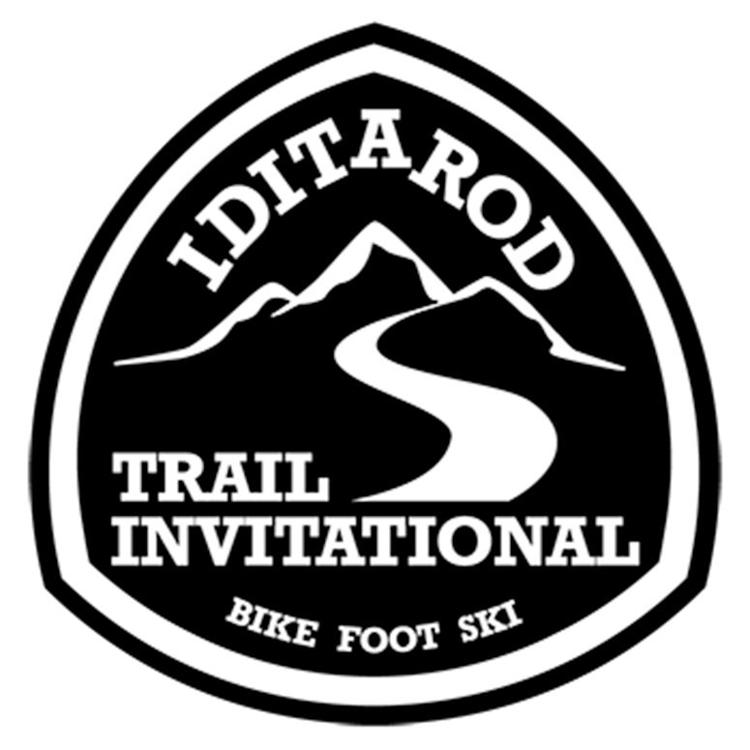 Milder temperatures would slow the snow to a crawl. Six 1,000-mile entrants couldn't finish because of storm surges near the Bering Sea that made the trail inaccessible before reaching the finish at Nome.
Organizers called it a very difficult year for weather on the Iditarod Trail. Eleventh-year race director Kathi Merchant helped by retired 28-year U.S. military combat veteran Kyle Durand also dealt with safety checks due to COVID-19 concerns.
Rusch won last year's ITI 350-mile women's bike race by five hours in 3 days, 20 hours and 51 minutes. Ineman, from the Czech Republic, was the 2019 men's bike champion in 19 days, 3 hours and 56 minutes—three days faster than his 1,000-mile time this year.
In contrast, this year's women's bike champion was Kate Coward, 40, of Golden Valley, Minn. in 5 days, 10 hours and 24 minutes—a couple of days slower than Rusch in 2019.
As they've done on many occasions since meeting for the first time in 2005 on a 100-mile mountain bike race in the mountains around Ketchum and Hailey, Rusch and Martin entered the 2020 ITI 350 as partners but also as solo competitors.
Rusch has written how Martin with his background of riding the trails of his native Virginia taught her much about the technical skills of mountain biking. From her previous career as an adventure racer Rusch conveyed to Martin her skills in pacing, nutrition and logistics.
Something happened early in this year's ITI race that brought them closer together than ever—at a time when couples around the world were isolating due to the health crisis.
Rusch explained in her recent email to supporters, "On the Iditarod Trail, I made a critical navigational error just 45 minutes into the ride that left me alone, deflated and slogging through untracked territory in a storm. A night of pushing forward, navigating and I was back on course, but so far behind.
"I finally came across a rider sleeping by the side of the trail and it was my husband Greg.
"The payoff of making such a big mistake put me right with the person I most wanted to share this experience with.
"We teamed up for the remaining six days of the race and provided support, motivation, food, love and trail-breaking for each other in the most challenging ride of our lives.
"I headed into the ITI thinking I could win the event. Winning was the payoff I was seeking.  I finished the ITI with a much bigger payoff by sharing this brutally beautiful trail and weathering the storms with the alongside my best friend."
Just 10 months ago, world-class endurance athlete Rusch had another challenging bike experience. She was a wet, soggy mess for much of her 107-hour bike ride in Arkansas.
She became the first cyclist to complete the outer loop of the brand-new 1,041-mile Arkansas High Country Trail last May 7-16. She finished the Little Rock round trip in 8 days, 3 hours, 33 minutes. 
Essentially, she test-drove the remote trail in a self-supported "bike packing" tour, depending on what she called "trail angels" along the way and taking her lodging when and where she could find it.
Rusch's "trail angel" this year in Alaska was her husband Greg, a lieutenant and advanced EMT in the Ketchum Fire Department.
She said, "As I reflect on our intensely physical and emotional time on the trail, and as I look for answers during this stressful, uncertain time, I realize a constant truth. No matter what question I ask in life, being in nature with someone I love is the answer to just about any situation.
"We are all grappling with ambiguity and anxiety, but a few things are certain. Community care, connections, self-care and exercise have never been so important. As we all weather this unpredictable and volatile storm—find support, lean into the wind and lean on each other."