Dick Dorworth, 81, and Bob Jonas, 77, have been passionate advocates of life in the mountains through their long and productive lives.
Through their writings and deeds, both have done their very best to convey mountain passions to true believers and the open-minded.
Now, Nevada native Dorworth and valley-raised Jonas are two of eight inductees into the newly-named Sun Valley Winter Sports Hall of Fame.
They join Doran Key, W. Averell Harriman, Jim Savaria, Graham Anderson, and skaters Herman Maricich and Sonya Dunfield.
The Class of 2019 will be inducted in the near future by The Community Library's Jeanne Rodger Lane Center for Regional History
Dorworth, in an interview with the Idaho Mountain Express, has said, "Skiing more than anything else has defined and informed my life.
"It allowed me to travel and meet people of other cultures and perspectives at an early age. For many years, it provided me with my main source of income. It has always been a healthy, enjoyable activity carried out in beautiful surroundings.
"And, of course, it is still the most fun a human can have in the vertical position."
Unafraid of expressing his opinions, 2012 U.S. Ski and Snowboard Hall of Fame inductee Dorworth has also conveyed in his life of writing some of the obligations that come from his passion for the mountains.
"Those of us who share the freedom of living our lives in the mountains—skiing, climbing, breathing fresh air, viewing a clear sky, easily finding privacy and solitude or companionship and communion with friends and nature in an afternoon hike to a nearby peak, enjoying lakes and streams that are clean enough for swimming, if no longer drinkable—also share the responsibilities of that privilege."
DICK DORWORTH
Fourteen years ago, Skiing magazine ran a monthly column called The Truth that featured people who have learned some type of life lesson through skiing.
Dorworth's month was Nov. 2006, and he was quoted in the column as saying, "I'm fond of saying that ski racing saved my life. I was a pretty angry young man and it gave me a place to put all that. Angry at life in general."
Marc Peruzzi, at that time Skiing editor-in-chief, said Dorworth was "an ideal candidate because he was a rebellious youth who didn't quite fit into the white-bread world of the ski industry. The fact that he's still a diehard skier is what sold us on him."
In his comments for Skiing's The Truth, Dorworth recalled how, in Jan. 1963, he finished his last college final at the University of Nevada at 2 p.m. He was in Sun Valley by midnight, and, even with all his travels, he has been a fixture here ever since.
Born in Reno, Dorworth grew up in the Sierra Nevada and ski-raced extensively from 1950-65. He was a 1962 All-American skier at the University of Nevada-Reno and earned a spot on the first U.S. National Ski Training Team.
In 1963, he set a record for the Diamond Sun Race in Sun Valley, considered at that time the fastest standard race in the world. His time of 2:21 for the 2.6-mile course still stands.
That same year, Dorworth set the world speed record in Portillo, Chile, reaching 106 miles per hour.
Dorworth became a noted ski coach, serving in 1970-71 as U.S. Ski Team men's alpine coach. He worked as a ski instructor, during the 1983 Christmas holiday leading Sen. Edward Kennedy and his family of 10 or more down Baldy's slopes.
He worked as director of the Aspen Mountain Ski School from 1988-92.
Yet his real impact has come from the ability to turn his passion into words. He has been presented the Ullr Award by the International Skiing History Association.
As a noted ski journalist, his writing has appeared in Ski, Skiing, Powder, Snow Country, Mountain Gazette, Men's Journal, Climbing, New West, Mariah, Wild Duck Review, Summit, Backpacker as well as Mountain Express.
Dorworth's four books published since 2007 are the award-winning "The Perfect Turn," "The Straight Course" centering on speed skiing adventures around the world in the 1960s, "Night Driving" and "Climbing to Freedom."
He lives in Ketchum during the winter and in Bozeman, Mt. during the summer months of climbing.
BOB JONAS
"It was a hell of a walkabout," Bob Jonas told the Mountain Express in 2017.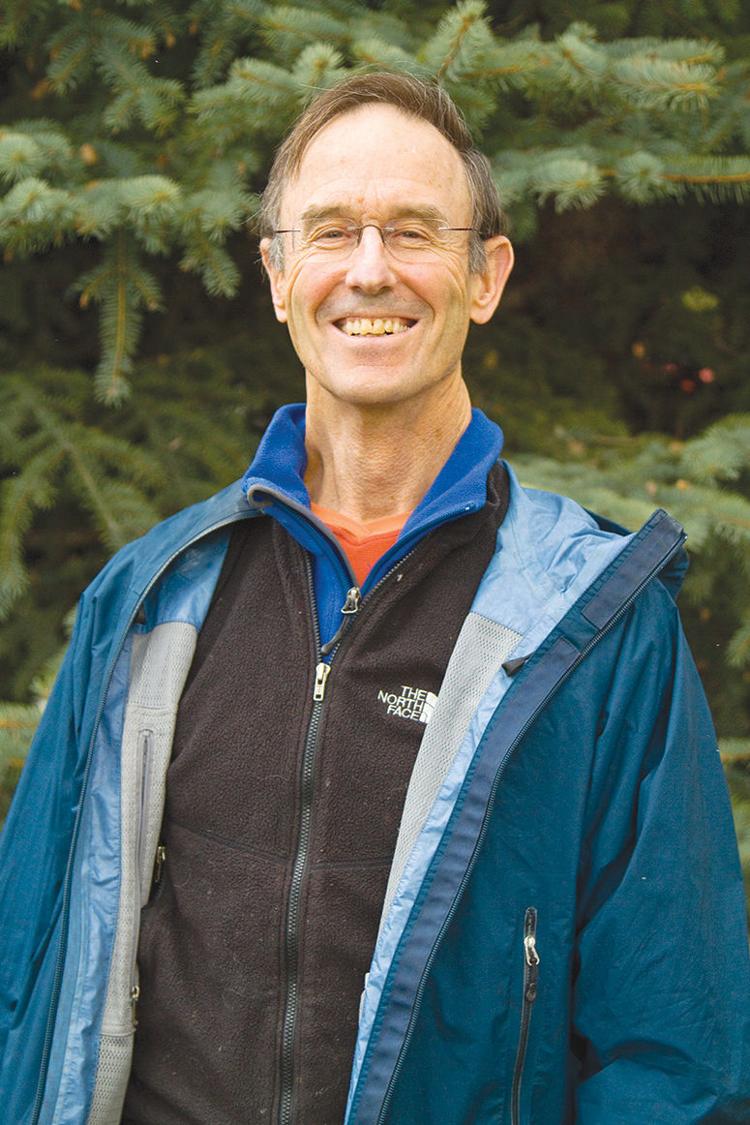 That's after he and wife Sarah Michael spent 75 days and 450 miles on an Idaho wilderness trail trip. They circumnavigated the Wood River and Sawtooth Valley areas and dropped into the Middle Fork of the Salmon River drainage.
Using llamas to carry their gear and saws to clear frequent timber-crossed trails along the way, the couple started July 5, 2017 in Croy Creek Canyon near Hailey.
The trip raised over $12,000 for the Wild Gift non-profit organization started by Jonas in 2002 to provide seed grants and technical assistance for Idaho wilderness expeditions designed for budding social entrepreneurs.
Each year, new fellows take a 20-day trek through the Sawtooth National Recreation Area's wilderness. As alumni they become ambassadors for the Sun Valley area and Idaho's vast wilderness areas.
A dedicated environmentalist through his life, Jonas has pioneer roots in the Wood River Valley dating back to before the turn of the 20th century.
His great-grandparents Peter and Mary Elizabeth Brown arrived in Bellevue by horse-drawn wagon in 1885 from Utah and became original homesteaders in the area's booming mining economy. His great-grandfather and brothers built Bellevue's first horse racing track.
Bob's mother Frances Laidlaw Jonas was born in Dec. 1919 in Bellevue, oldest of four children of William and Thelma Laidlaw. She and the Laidlaw brothers—Jim, John and William—had arrived here about 1910 from Scotland via Canada.
The Laidlaws brought with them the family history of sheep husbandry and introduced the Suffolk breed to the West. U.S. Forest Service archives say the Laidlaws were the first to graze sheep in the upper valley and over Galena Summit into Sawtooth Valley.
Bob's mother attended grade school in Bellevue and secondary school in Carey after the family established a ranch east of Carey Lake. While attending college in Pocatello, she worked as a waitress in Sun Valley during the summer.
There, in the resort's first years, she met Robert Jonas and they were married in 1941 in Bellevue. In 1944, they bought a little house on Ketchum's Garnet Street, across from the current Lift Tower Lodge, for $2,000. Their two sons, John and Bob, started school and skiing.
Frances worked at Sun Valley's Dollar Cabin in reservations, and Bob Sr. was a carpenter and maître d' at the Duchin Room. He was on the crew that built the Roundhouse. Bob Sr. passed away in 1982, and Frances lived until age 87, passing in 2007.
Bob Jonas began skiing on Dollar Mountain in 1947 and capped off his skills with off-lift spring adventures.
He began competing as a ski racer in junior high school and made the Pacific Northwest Ski Association (PNSA) junior national team. In the early 1960s, he ski-raced for University of Wyoming where he earned a degree in Fisheries Management.
After college, Bob returned to Sun Valley and taught alpine skiing under Sigi Engl and Sepp Froehlich.
He earned certification in both alpine and cross-country ski instruction. Bob made a second living working in fisheries in Alaska, and spent two years in Greenland.
Jonas, a pioneer in the backcountry ski industry, founded the Sun Valley Trekking winter guiding service in 1982 and operated it for 19 years through 2000. The company operated five yurts in the Smoky and Sawtooth mountains near Ketchum.
In 1998, he co-founded the Wood River Nordic and Backcountry Skiers Alliance that instituted separate zones for motorized and non-motorized winter recreation. The so-called "Winter Snow Pact" skier and snowmobiler collaboration won a "Spirit of Idaho" award for its efforts.
Jonas is a daily skier during the winter and a wilderness trail hiker in the summer. His take on the basics of successful guiding? Jonas has said, "Your profession should be a lifestyle, not a job."