Supporters of the Killebrew-Thompson Memorial golf tournament are always happy to hear about the "Survivor Story" that has become a highlight of the cancer benefit event each year at the Sun Valley Resort.
Last year's "Survivor Story" focused on teenager Will Reinart of Iowa. This year's "Survivor Story" is dedicated to seven-year-old Idahoan Paislee Magee, who was diagnosed with leukemia at three and has undergone a three-year program of treatments.
Such stories are inspirational to the hundreds of KTM supporters and sponsors who gather each year at Sun Valley.
This year's 43rd annual Killebrew-Thompson Memorial returns to Sun Valley Wednesday through Saturday, Aug. 14-17. Since the KTM event began in 1976, it has been held each year on the Sun Valley and Elkhorn golf courses.
Over 42 years, KTM has raised more than $17.6 million for leukemia and cancer research. Funds go to St. Luke's Mountain States Tumor Institute in Boise, and the Masonic Cancer Center at University of Minnesota in Minneapolis.
Founded in 1976, KTM is now one of the leading fundraisers of its kind for cancer research. Proceeds from the event go directly to support research and patient care.
The check presentation ceremony of $500,000 from 2018 KTM tournament proceeds to the University of Minnesota's Masonic Cancer Center took place Tuesday, June 18 at the Minnesota Twins' Target Field.
U.S. Bank hosted the event in its Target Field suite thanks to the bank's CFO Terry Dolan, an incoming KTM board member in 2019.
It was an afternoon to celebrate the "Will Power" of cancer survivor Will Reinart, who threw out the first pitch before the American League baseball game between the Twins and the visiting Boston Red Sox.
Reinart, diagnosed with leukemia at age nine, endured chemotherapy, a blood and marrow transplant and three relapses before an innovative treatment called CAR T-cell therapy changed everything for the Reinart family of Cedar Falls in northern Iowa.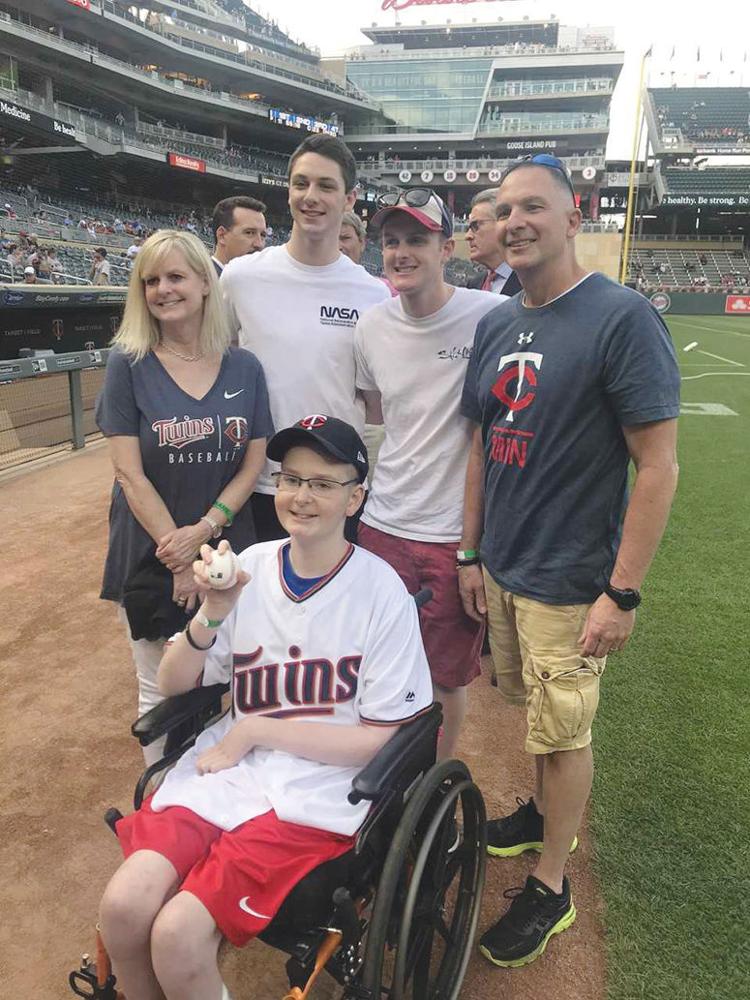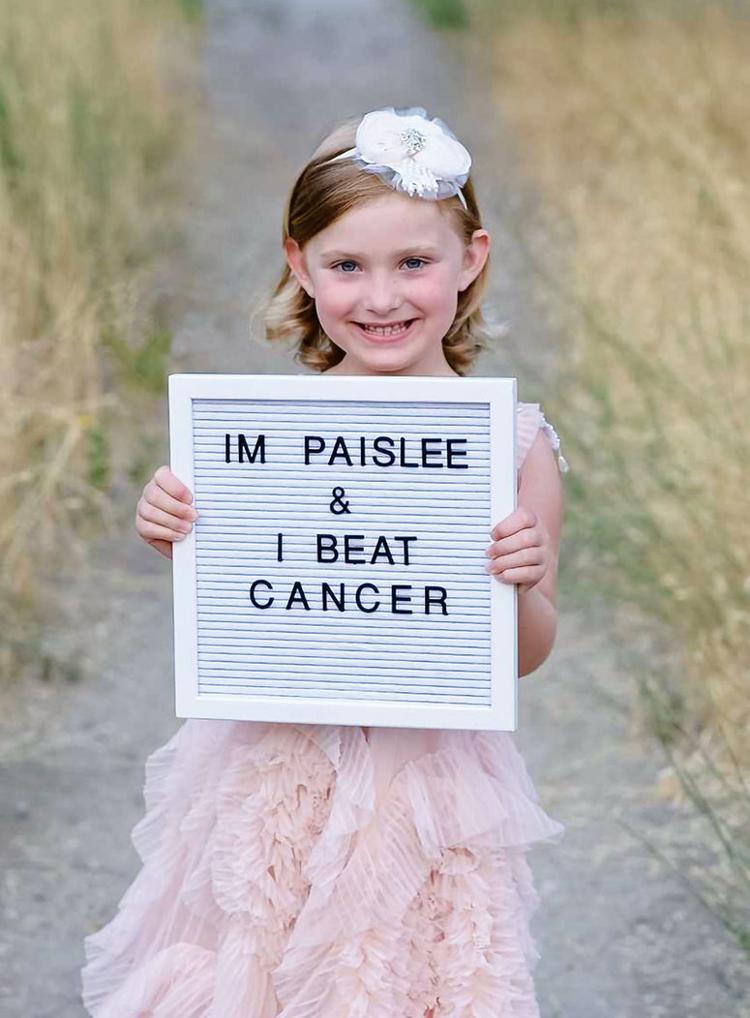 The young man, running out of treatment options, participated in clinical trial for CAR T-cell therapy at the University of Minnesota's Masonic Children's Hospital.
Basically, white blood cells called T-cells are used to fight and attack leukemia. In some patients, however, the T-cells don't work well. During CAR T-cell therapy, T-cells are collected from a patient's blood and then modified to become more effective against leukemia.
What researchers have found is CAR T-cells can last in the body for 20 years and continue to attack any leukemia cells that may develop, with minimal side effects.
Will Reinart underwent CAR T-cell therapy in 2015 and has been in long-term remission ever since, according to a mhealth.org blog story published in Aug. 2018.
The son of Scott and Susan Reinart graduated from Cedar Falls High School June 7, 2019 during a special ceremony attended by about 200 people, with music provided by the high school band.
He hopes to major in biology and possibly become a doctor.
Having already accomplished his goal of graduating from high school, thanks to the successful therapy, Will now intends to attend Hawkeye Community College in Waterloo and then transfer to the University of Northern Iowa in his hometown of Cedar Falls.
The ceremony at Target Field was memorable for all.
Among those attending were KTM executive director Hannah Stauts and members of the KTM board of directors including Hailey's Paul Hartzell, a former major league pitcher for four teams including the Minnesota Twins in 1979.
Masonic Cancer Center and Medical Center leadership on hand for the check presentation included Dr. Douglas Yee, Masonic Cancer Center director.
Former Oakland Athletics and Twins catcher Terry Steinbach, 57, now a Twins coach, also attended. Steinbach played 14 major league seasons and was a member of the Oakland dynasty of three American League pennant winners from 1987-89, and the 1989 World Series title.
Steinbach, from New Ulm, Minn. and a former University of Minnesota college baseball player and Cape Cod Baseball League Hall of Famer, finished his big league career with the Twins from 1997-99.
The Minnesota check presentation ceremony was one of two staged since last August's KTM tournament raised a record-tying total of $1 million for cancer research.
Last Nov. 29, KTM board members presented a $500,000 check to representatives of St. Luke's Mountain States Tumor Institute. "I was completely blown away by the generosity of our donors," said KTM executive director Stauts after last year's $1 million donation total.
The 2019 "Survivor Story" features Paislee Magee, a seven-year-old who had Acute Lymphocytic Leukemia (ALL) and was treated at St. Luke's MSTI in Boise. This month marks one year from Paislee's last chemotherapy treatment.
Public invited to "Cancer in Focus" forum Aug. 15 in Sun Valley
An important part of the Killebrew-Thompson Memorial tournament schedule each year is the "Cancer in Focus" free public forum that breaks down the latest buzzwords and trends in cancer research.
Leading doctors in the field talk about current developments in cancer research and how they offer hope for finding a cure for cancer.
Speakers this year are Dr. Dan Zuckerman, Medical Director of St. Luke's Mountain States Tumor Institute based in Boise, and Dr. Brenda Weigel, Division Director in Pediatric Hematology/Oncology at the University of Minnesota.
Audience members can see cancer research and care in a new light by attending the forum on Thursday, Aug. 15 from 4-5 p.m. in the Sun Valley Inn's Continental Room. It is free.