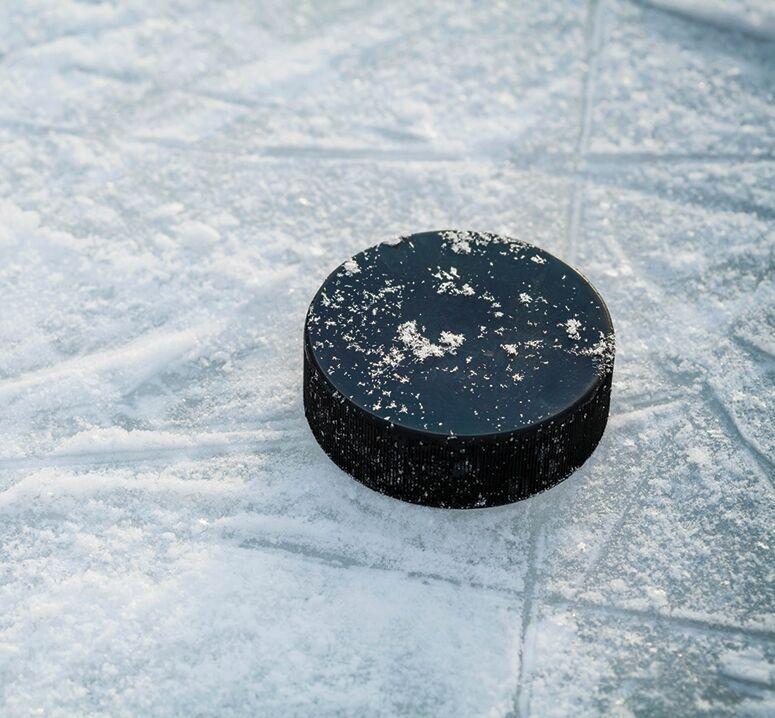 Rosters for the 2020-21 seasons. First round of games are Sunday at Campion Ice House in Hailey. The B+ League has six teams and the B League has 10 teams.
TEAMS, PLAYERS
B+ LEAGUE (53 players)
Sleestaks—Captain Jen Embree, Wade Vagias, Sam Herrick, Matt Stevenson, Joey Stevenson, Peter Stevenson, Tyler Corrock, Banks Gilberti, Nathan Teske.
Bad Dogs—Captain Baba Street, Shannon Flavin, Molly Mulaney, Mike Kennedy, Lincoln McNulty, Spencer Cord, Jeff Lamoreaux, Andy Bloedoern, William Morrison.
The Shocker—Captain Casey Finnegan, Hunter Storey, Dillon Witmer, Jane Peterson, Rob Prew, Espen Moen, Jack Seiller, Glen Miller, Kevin Bullock.
Kings—Captain Will Hemmings, Cary Slone, Wesley Southward, Caroline Bromstein, Curt Martin, Matt Ward, Dale Johnson, Erik Vanbragt.
Wolverines—Captain Annie O'Sullivan, Jeremy Poynter, Mark Watson, Corey Rowell, Roger Figge, Eric Wilander, Alex Schwartz, Justin Miller, Nick Stenika.
Sharks—Captains Casey Kelly, Shaun Kelly, Tate Mills, Colter Bremer, Craig Sabina, John Foley, Dan Choma, Travis Killmer, Ben Goodwin.
B LEAGUE (120 players)
Dream Crushers—Captain Bryan Burrell, Angela Burrell, Annie Leady, Ben Sinnamon, Cam Leady, Claire Currie, Eric Rector, Jeff Burrell, Josh Neville, Kayla Nisson, Merri Whitehead, Troy Ortego.
The Chubbies—Captain Lucy Chubb, Chris Roberts, Emma Wilander, Ian Sundby, Jeannie Kiel, JJ Rumpeltes, John David Davidson, Katie Franklin, Lisa Wood, Maico Johnson, Ryan Deal, Tim Price.
Honey Badgers—Captain Brent Van Bueren, Abby Conover, Andy Ziemba, Ashley Clark, Bob Shaw, Clay Sammis, Dick Springs, Dotty Sarchett, Eric Kiel, John Colgate, Kim Rogers, Wes Robinson.
Subdudes—Captains Jody Zarkos and Chris Zarkos, Aris Flood, Erika Greenburg, Jeremy Greenburg, John Cortum, Randy Flood, Scott McGrew, Steve Porino, Tizz Strachan, Will Costello, Willie Resko.
Speedy Sloths— Captain Aimee Evans, Curtis Moffett, Dave Cashen, Jini Griffith, John Griffith, Jordan Fitzgerald, Ken Pratt, Kevin Bracken, Mike Hoover, Reid Stillman, Suzanne Conner, Will Romano.
Dekes of Hazard—Captain Mike McKenna, Bob Leahy, Dave Morgan, Devon Jolley, Esmond McCabe, Frank Stanton, Greg Swink, Heather Livingston, Katie Robins, Kelly White, Lolly Greeninger, Tony Gray.
Wolves— Captain Phil Enright, Angela Tom, Ben Hurd, Dan Crabtree, Jeremy Boswell, Josh Franks, Liz Wallace, Mariana Springs, Molly Finnegan, Shannon Daley, Stu Backstatter, TJ Degnan.
Danny's Wings—Captain Gina Storey, Abby Mills, Amie Thomas, Bobby Noyes, Buck Drew, Dan Fuhrman, Jared Smith, John Vorzimer, Michael Kelly, Slater Storey, Winslow Brokaw, Ryan Gallagher.
Narwhals—Captain Erika Daly, Cortney Vandenburgh, Courtney Hamilton, Drew Daly, Jane Adamson, Johannes Thum, Logan Webber, Marcus Smith, Mike Adamson, Richard Boullon, Ron Fairfax, Travis Vandenburgh.
Wooly Goats— Captain Annie DeAngelo, Art Adamiec, Benji Walker, Eric Lisk, Hannah Baybutt, Janet Salvoni, Kris Josey, Mark Pollock, Nancy Parsons Brown, Nick Chickerell, Pat Lee, Terry Town.