In the world of skiing, Graham Anderson has been the kind of quiet contributor who has made a big and long-lasting impact because of his advocacy in moving the sport forward.
The late Herman Maricich of Sun Valley carved out his legacy on the outdoor rink near Sun Valley Lodge where for many decades he was a figure skating showman, technician, teacher and true visionary.
Ketchum resident Anderson, 87, and Maricich, who died in Jan. 2014 at the age of 90, are two of eight deserving individuals who have been selected for the newly-named Sun Valley Winter Sports Hall of Fame.
They will be inducted sometime in the near future.
Anderson and Maricich join other Class of 2019 inductees Doran Key, Averell Harriman, Dick Dorworth, Jim Savaria, Bob Jonas and Sonya Dunfield.
GRAHAM ANDERSON
Born in 1933, Graham Anderson was inducted into the U.S. Ski and Snowboard Hall of Fame in 1984 for his achievements "as one of the top contributors to the sport's development in North America."
He has been a major influence in the ski industry not only nationally and internationally, but locally here in Sun Valley. For over 70 years, he has been an active component of the ski community.
Anderson dedicated himself to the Sun Valley Ski Education Foundation (SVSEF) and its young skiers as a board member, avid supporter and mentor. He has watched the town and its athletes evolve during his association here.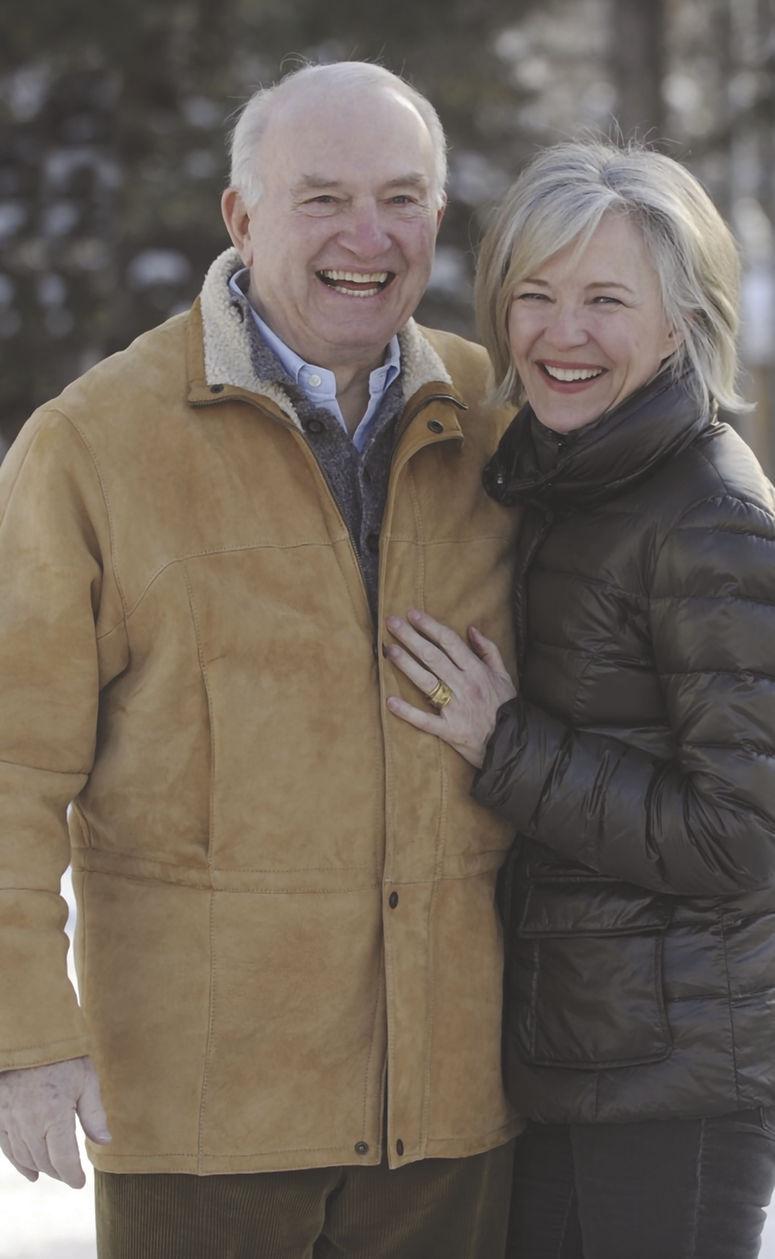 Sun Valley has been the beating heart of Anderson's dedication to skiing. Until 2020, he has skied on his beloved Baldy every winter since 1947, when he was 14 years old.
Health issues kept Anderson from skiing on Baldy this past winter, but he could still be found holding court at Warm Springs Lodge—his favorite place to see friends, listen, and lend counsel when sought.
Anderson and wife Christie have lived in Ketchum for over 20 years and have raised two daughters here. Ginna Anderson Grossman graduated from Sun Valley Community School in 2006 and Charlotte Anderson from the same school in 2009.
Graham and Christie had three other children—Kristi, Cory and Carey (deceased).
Anderson's skiing passion began as a junior competitor in the Pacific Northwest Ski Association (PNSA) then through high school as an All-State ski racer. He was an award-winning member of the University of Washington ski team.
During the early 1950s, Graham and his best friend worked on the packing crew of the Sun Valley Ski Patrol under Nelson Bennett to earn lift and lunch at the Roundhouse. They slept in the mattress room of Sun Valley Lodge. They woke early each morning to work on Baldy. They spent afternoons skiing.
At varying points in his long career he served as president of the PNSA, the U.S. Ski Association, and the Sun Valley Ski Education Foundation.
From 1966-1989 he was a U.S. representative on International Ski Federation (FIS) downhill and slalom committees.
He was vice president of the Alpine Committee and was regarded by FIS as one of the world's top authorities on alpine skiing. For nearly 40 years, he served as an FIS delegate.
While on the FIS Alpine Executive Committee, Anderson helped codify the super giant slalom race into the discipline known today.
Fellow "Ancient Skier" Ross McLaughlin has said, "Graham helped pioneer safety-related development of the breakaway race gates used today. There isn't much he has not done in the sport of ski competition."
In Seattle, Anderson developed an insurance brokerage firm, which insured the majority of ski areas in North America. Through this firm Graham helped revolutionize skier safety for ski resorts and created competition within the resort insurance market, which had formerly been monopolized.
For the past 30 years, Graham was the managing partner of Eldora, a ski area near Boulder, Co.
Anderson, Bill Killebrew and Chuck Lewis rescued Eldora from the brink of closure and transformed it into a thriving community resort. Eldora sold in 2018 to Powdr Corp. and Anderson is no longer a managing partner there.
Humble in nature and widely respected by many, Anderson has earned honors including the USSA Blegen Award and PNSA Ken Comfort Award.
HERMAN MARICICH
Anyone who has enjoyed a summer ice show, skated around Sun Valley's outdoor rink or taken in a Sun Valley Suns hockey game has enjoyed something Maricich helped create, former Express reporter Robin Sias wrote in 2014.
For decades Maricich defined skating in Sun Valley. He skated here for over 68 years.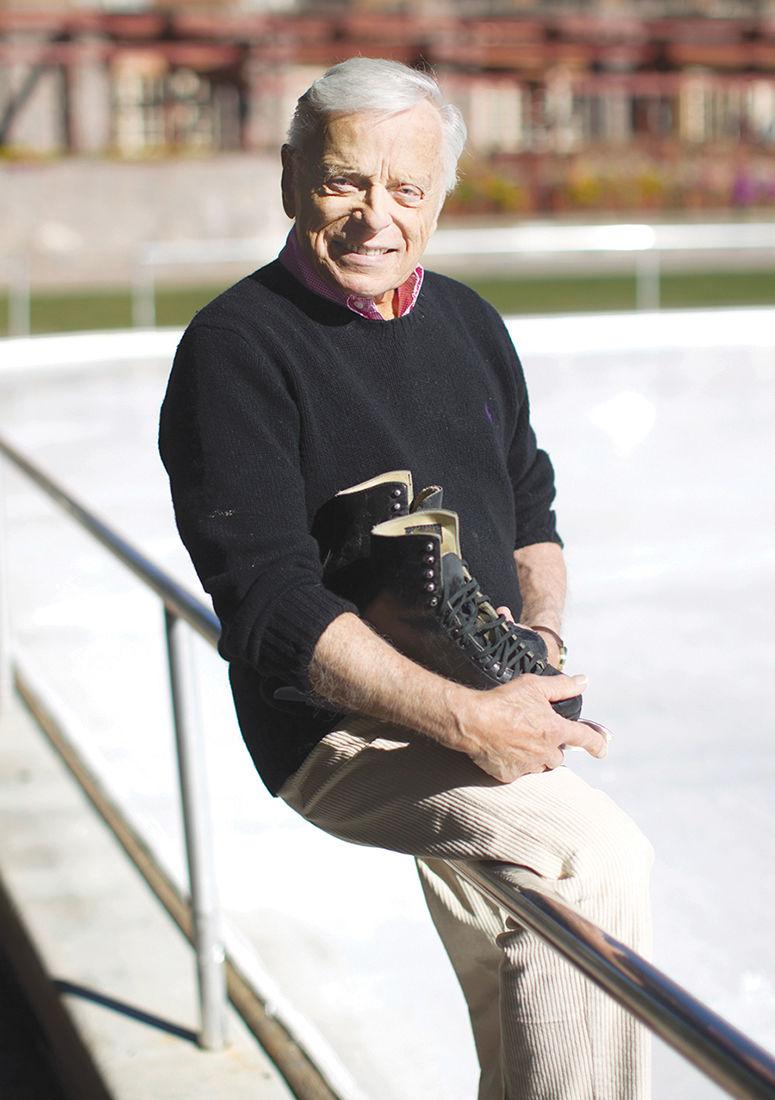 Maricich's hometown was Oakland, Ca. He began skating at 12. His first laps were taken on speed skates he purchased for $7 with paper route money.
He trained in speed skating, figure skating and stunt skating—the genesis of acts that would captivate Sun Valley audiences for years, reporter Sias said in her 2014 article.
Maricich was working in a shipyard when in 1942 he heard they needed skaters for a show called the Sun Valley Ice Carnival. The promise of sunshine, clean air, mountains and attractive skaters prompted Maricich to board a train for Idaho.
He lived in the Sun Valley Lodge basement, worked as a figure skating instructor and famously performed in the weekly ice shows.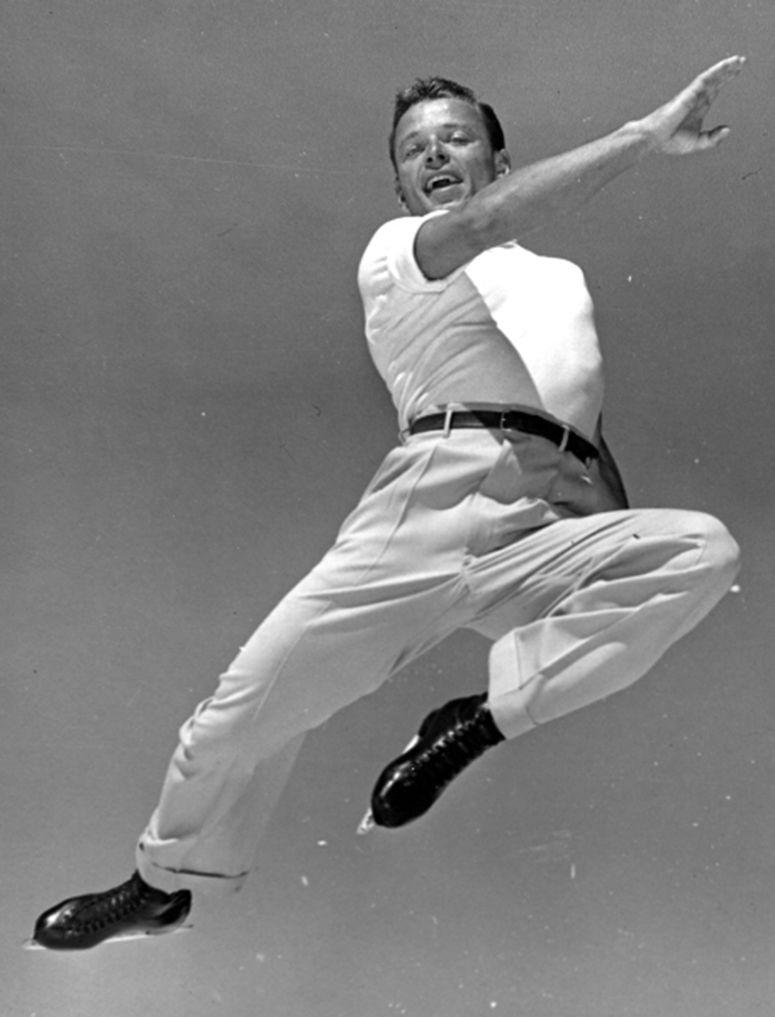 Training to be a fighter pilot took Maricich away during World War II years. He was an officer in the U.S. Air Force, flying P-47 single-engine fighter planes. After the war, he returned to California and earned a degree in business administration from Univ. of California at Berkeley on the GI Bill.
He returned to Sun Valley's summer shows in 1947, and it was here on Idaho ice that he was discovered by an ice show producer working with the incomparable Sonja Henie.
Maricich got a part in the Sonja Henie Ice Show and started a career touring the country skating men's pairs and singles programs.
In 1953 he returned to the Wood River Valley for good. Here he raised five children, and here he created the Maricich era in Sun Valley skating.
Skating in Sun Valley was gaining in popularity, becoming closely associated with America's first destination resort, and Maricich was a man of vision, wrote Sias.
He took over operation of the rink on a lease basis and began to transform Sun Valley into the figure skating destination.
Maricich taught the famous and beautiful, rubbing elbows with celebrities like Lucille Ball and Gary Cooper. He took over the children's skating program and directed the kids in the ice shows. He put together a skating school that is now Sun Valley Figure Skating Club.
Charming and dapper with a sparkle in his eyes that never dimmed, Maricich brought elegance, athleticism and humor to the ice shows. He was known for daredevil acts like barrel jumping, which his son Nick later popularized on the rink.
Whether it was a bullfighter routine, a skating polar bear or an elegant duet performed in tails, Herman Maricich was equal to the challenge and fun.
As a businessman, Maricich went to the private sector to secure funding for what is now Sun Valley's indoor ice rink. It opened in 1974 and helped launch the Sun Valley Suns hockey team and junior hockey program in Sun Valley. He took over as the general manager and supervised construction.
His mechanical knowledge gained in the Oakland shipyards helped Maricich create a homemade Zamboni-type ice-conditioning machine that was used for nearly 36 years. The crew at Atkinson Park finally retired the machine in 2013.
Maricich was an integral member of the community.
He and his first wife Connie opened the valley's first espresso coffee bar called Leadville in Ketchum in 1959, along with Millie Wiggins, Connie's high school friend from New York.
Leadville Expresso House, called counter-culture at the time, was also Idaho's first coffee house. It was located in the 80-year-old church building that later housed Louie's Pizza and Italian restaurant.
Maricich also opened The Boiler Room in Sun Valley, which for many years operated as a popular nightclub.