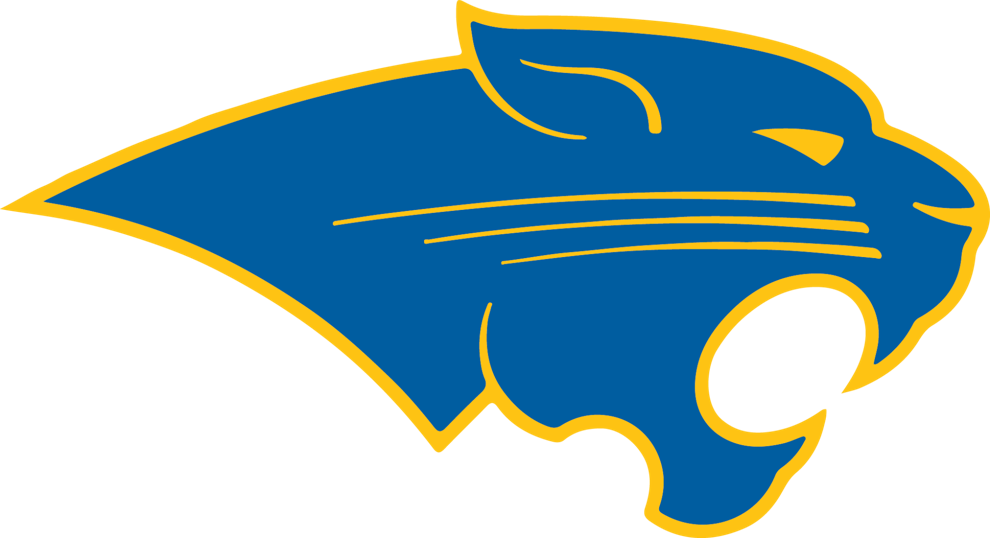 Looking to supplant themselves as champions, the Carey Panthers ran into a Kendrick Tiger team that played flawlessly.
A near-perfect first half for the Tigers spelled doom for the Panthers, who were shellshocked when junior quarterback Ty Koepp and the Tigers did whatever they wanted through the air and piled up 30 first-half points en route to the Tigers' first Idaho High School Activities Association 1AD2 8-man Milk Bowl Championship since 2001.
As the clock wound down to zero, the Tigers celebrated with a 30-24 victory.
"We struggled in the first half to get things going and find a groove," Carey head coach Lane Kirkland said. "Between early three and outs, a turnover, and allowing a few big plays, we did not play good Panther football."
Kendrick (9-2) had a defensive strategy that surprised Carey (11-1).
The Tigers looked to stop Carey's Connor Simpson every time he touched the ball and, for the most part, that's what Kendrick did. The Tigers piled up four defensive linemen and often sent a blitzing linebacker and swarmed Simpson.
"Kendrick came out blazing hot and had a solid game plan," Kirkland said.
Despite the attention, it's a testament to how good Simpson is. Despite being gang tackled constantly, the junior running back managed to single handily keep the Panthers in the game by finishing the day with 186 yards rushing and two touchdowns from 66 and 55 yards.
However, two costly fumbles from Simpson set Carey back.
After Koepp scored on a 2-yard QB sneak, the Tigers went up 6-0, and Carey was looking for an answer. On the Panthers' ensuing possession, Simpson fumbled the ball in their territory setting up great field position for Kendrick. Three plays later, the Tigers scored when Koepp scored on his second 2-yard touchdown of the game. With the 2-point conversion good, Kendrick was suddenly up 14-0.
Later in the second quarter, Koepp found Sawyer Hewett for a 23-yard TD pass to push the Tiger lead to 22-0.
It wasn't until midway through the second quarter that Carey finally got on the board when Simpson rattled off a 66-yard scamper.
Another area that hurt the Panthers was playing against a crisp passing attack, which Carey hadn't seen all year. Koepp ended the game with 6-for-16 passing for 137 yards and two touchdowns. He also threw two interceptions.
At halftime, the Tigers were up 30-8 and in the driver's seat.
Simpson was able to bring Carey back into the game on his second score to make it 30-16. But that's when lightning struck twice but in a bad way.
Carey finally put together a nice drive in the fourth quarter, going over 70 yards downfield and eating up over four minutes. When the Panthers were ready to score and cut into the lead, Simpson fumbled again, squashing the entire drive.
Junior Carsn Perkes managed to salvage the game's score and had a 21-yard touchdown score with less than two minutes remaining, but it was too little and too late as the Panthers didn't have any more timeouts and their onside kick failed.
"You can't be off your game for an entire half in a championship matchup against a hungry team," Kirkland said. "You have to be almost perfect to win these kinds of games on the road. We fought hard the second half and gave it all we had, and nearly pulled it off."
The Tigers then were able to get into their victory formation and celebrate two minutes later.
By the game's end, Carey ended up with more total yards than Kendrick, 320-294.
It was still a successful year for Carey with 11 wins and a conference championship. Kirkland added that he and his team won't hang their heads on this performance. The Panthers still were in 10 title games in the last 15 seasons, including five in a row.
"I have the greatest staff in the world to work with," Kirkland said. "They are dedicated guys to the game of football and even better men. I also want to thank our loyal fans. No matter what part of the state we play in they are there to support the boys. I am proud of what we accomplished this year with this young team. We'll regroup, go back to work and be back again next year. The future looks bright, and we have a lot to be thankful for."
Next year Carey will be moving up to 1AD1 status, and Kirkland believes his team will adapt just fine.
"We are excited for a new level of competition and some new teams to play, and we expect our seasoned crew to compete well," Kirkland said. "Our off-season will be spent muscling up and preparing for tough games every single week."
Notes—Carey's last five championship games were decided by eight points or less, win or lose. Carey's junior varsity went 6-1 with only one loss to Butte County.