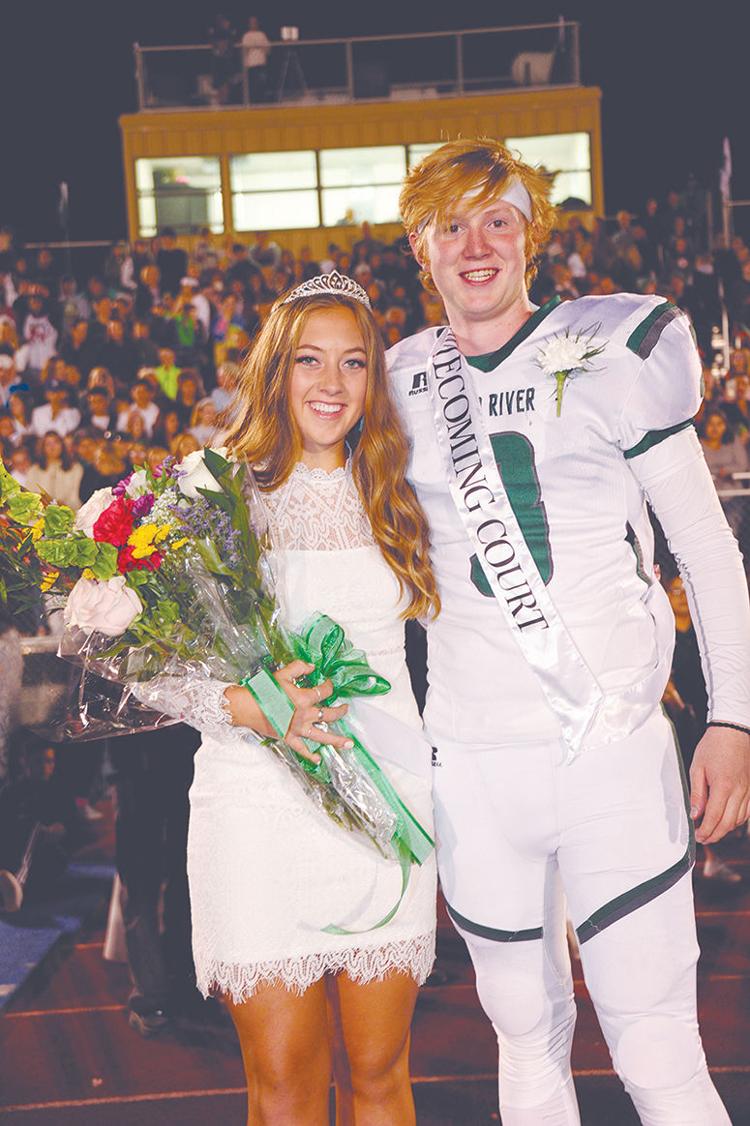 Outstanding Wood River High students in athletics and activities were honored Wednesday during the Bob Shay Most Inspirational awards ceremony staged virtually by athletic/activities director Kevin Stilling.
Voted the "Outstanding Senior Athletes" and playing at least two sports during the 2019-20 school year were Sariah Nilsen and Johnny Radford. Nilsen was a three-sport starter. Radford became Hailey's all-time leading boys' basketball scorer this year.
Emily Vandenberg and Nick Maumus were recipients of Senior Scholar/Athlete honors for excelling in athletics and academics (3.5 cumulative GPA or better).
Named the "Outstanding Seniors of Performing Arts" were Sarah Feltman and Jennifer Jordan.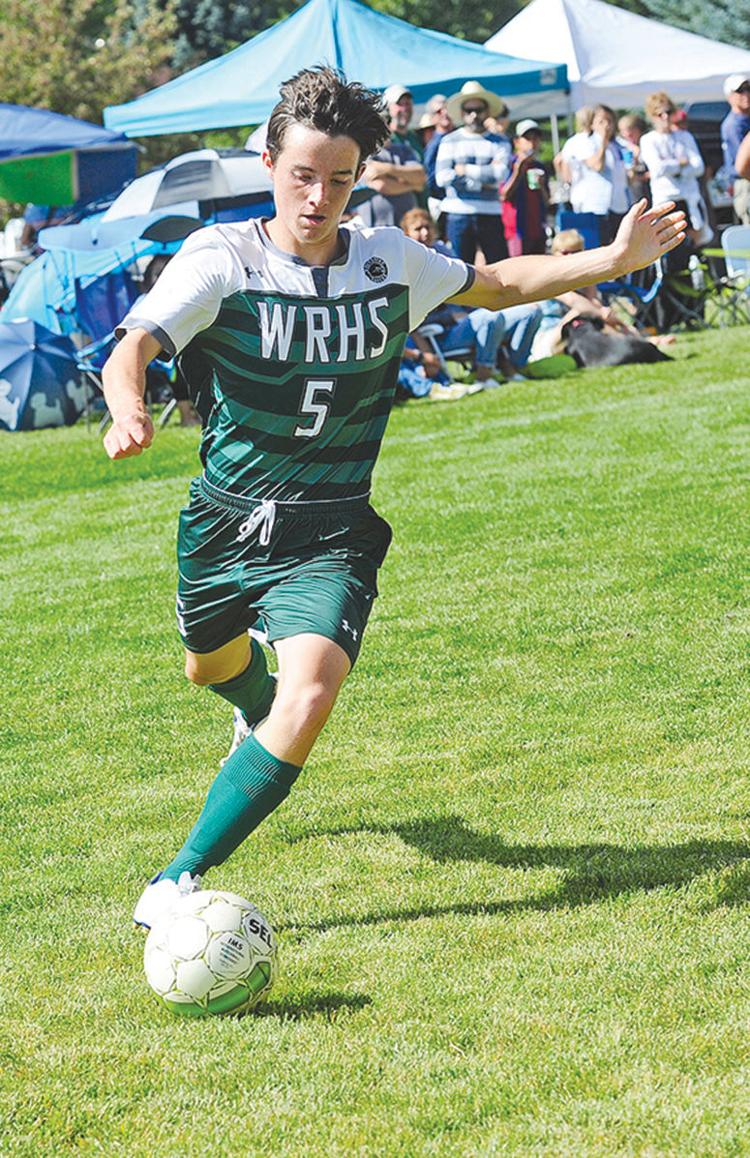 The "Outstanding Senior Scholar Academic Activities Awards" were presented to Wood River valedictorian Zoe Simon and salutatorian Aidan Burchmore.
This was the 23rd year that WRHS honored three-sport letter winners who are the backbones of school's extracurricular programs.
Actually there was a four-sport letter winner. That was Walter Kriesien.
Honored for three sports during the 2019-20 school year were Olivia Adams, Conner May, Samantha Brunker, Jake Drummond, Star Herron and Sariah Nilsen.
Accepting the eighth Jim Boatwright Memorial Awards based on tenacity and work ethic were Edgar Salamanca and Payson Bennett.
Minico High All-State basketball star Boatwright had a distinguished career in college and pro basketball and taught at Wood River High School for 10 years before passing away in Feb. 2013.
Lauren Thomsen, Walter Kriesien and Conner May received the Allan Lee Patterson Memorial Awards.
Given for the 42nd time, Patterson honors remembered Hailey's Allan Patterson, a 1975 Wood River graduate and passionate alpine skier who died in 1977.
Dale Martin Shirt off Your Back Awards were presented to Bunny Nelson, Jane Lopez-Jimenez, Anna Edwards and Sheri Thomsen (athletics) and to Leslie Feltman (activities).
Sage Holter earned the Rose Bergin Memorial Award given for the 40th time to the girl with the qualities of Bergin, a 1977 Wood River High graduate who died of cancer.
Anthony Corrales received the 14th annual Monte Brothwell Unsung Hero Award honoring the Bellevue runner and 1972 state cross country champion who has completed 46-plus marathons.
Wren Biggers and Sascha Leidecker for a second straight year accepted the Tim Neville Award named after the speech arts teacher whose Hailey teams won 21 district and 10 state championships.
Awarded the 2019-20 "Wolverine Awards" were these students active in extracurricular activities:
Julian Tamayo, Adan Moya, Josie Saleen and Samantha Brunker for spirit; Anabelle Rust, Alfonso Baeza and Amy Aranda for leadership;
Kade Heitzman, Dani Atienza, Grace Parke and Brogan Ros for sportsmanship; Blake Nelson, Tia Vontver and Andrew Nelson for tenacity.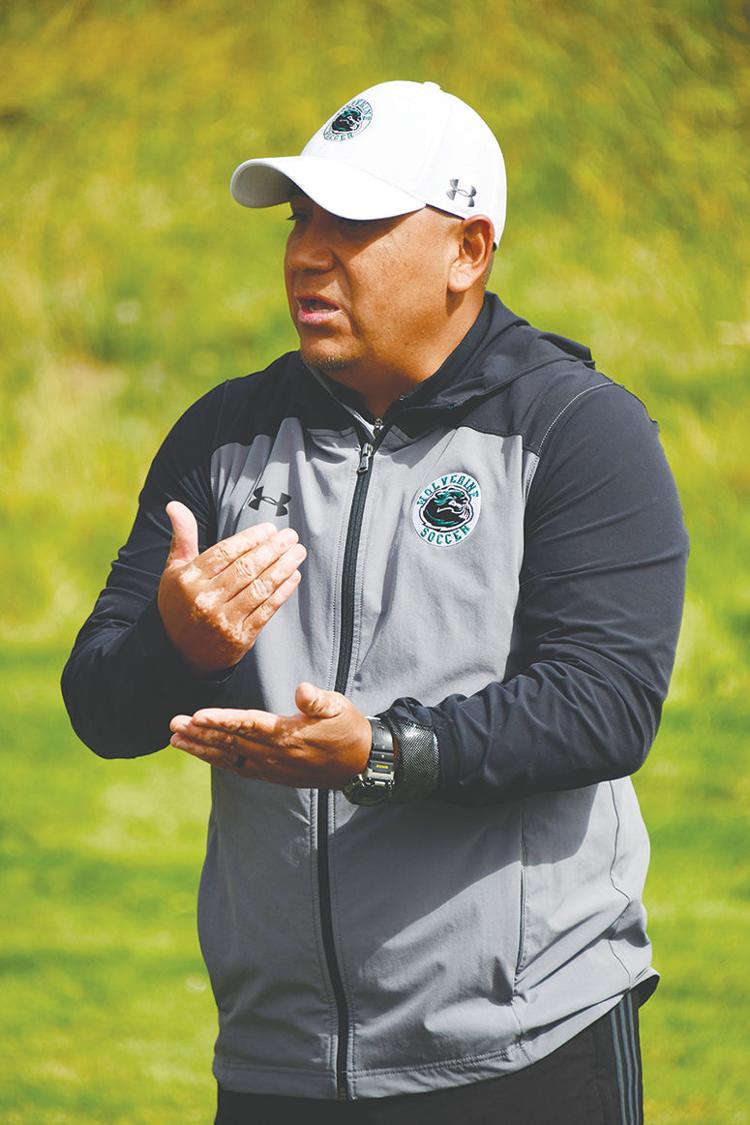 Bob Shay "Most Inspirational" awards were presented to athletes in each of the school's varsity sports and to those in activities like drama, speech arts and music.
• Fall sports—Johnny Servin in football; Cambria Morris in volleyball; Chase Groll and Maddie Gittins cross country; Edgar Salamanca and Alonso Estrada boys' soccer; Kate Stone girls' soccer; Larsen Bier and Taylor Dorland in swimming.
• Winter sports—Isai Mendoza and Johnny Radford in boys' basketball; Payson Bennett in girls' basketball; Conner May in wrestling; and Jaci Huckaby in cheerleading.
• Spring sports—Davis Ros in boys' track, and Star Herron in girls' track; Nick Maumus and Eva Grover in tennis; Huck Sprong for a second year in baseball; Isaac Kolman and Sierra Olson for a second straight year in boys'/girls' golf; and Lauren Thomsen in softball.
• Other activities—Jake Simon and Meg Keating in debate; Max Gardenswartz and Bella Sandefer in drama; Alex Vallejo-Lopez and Kate Delval-Lopez in band; Samantha White and Lauren Roberts in choir; Eli Trevino and Jennifer Jordan for a second year in orchestra.
Luis Monjaras is top coach
Presented for the 31st time was the "Shay Cup" to Wood River coaches in the name of Bob Shay, an educator and coach for 33 years in the Blaine County School District.
Accepting the 2020 Shay Cup was boys' soccer coach Luis Monjaras. He has been praised for being a mentor and role model to his students, along with his focus on discipline and motivation outside on the soccer field.
Monjaras, the sixth head coach in 34 years of Wood River boys' soccer, has become the winningest and longest-tenured coach in the program.
He boasts a 132-57-22 record in 211 games (.626 winning percentage) over 11 seasons from 2009-19, including seven State 4A tournament visits and two district tourney titles.
Monjaras' 2017 squad compiled the best record (17-2-1, .850) in school annals and won Hailey's first State 4A tournament title. Teams coached by Monjaras also won state trophies in 2013 (second place), 2012 (third place) and 2010 (consolation trophy).
Saluted as retiring head coaches were John Radford (boys' basketball) and Ron Martinez (wrestling).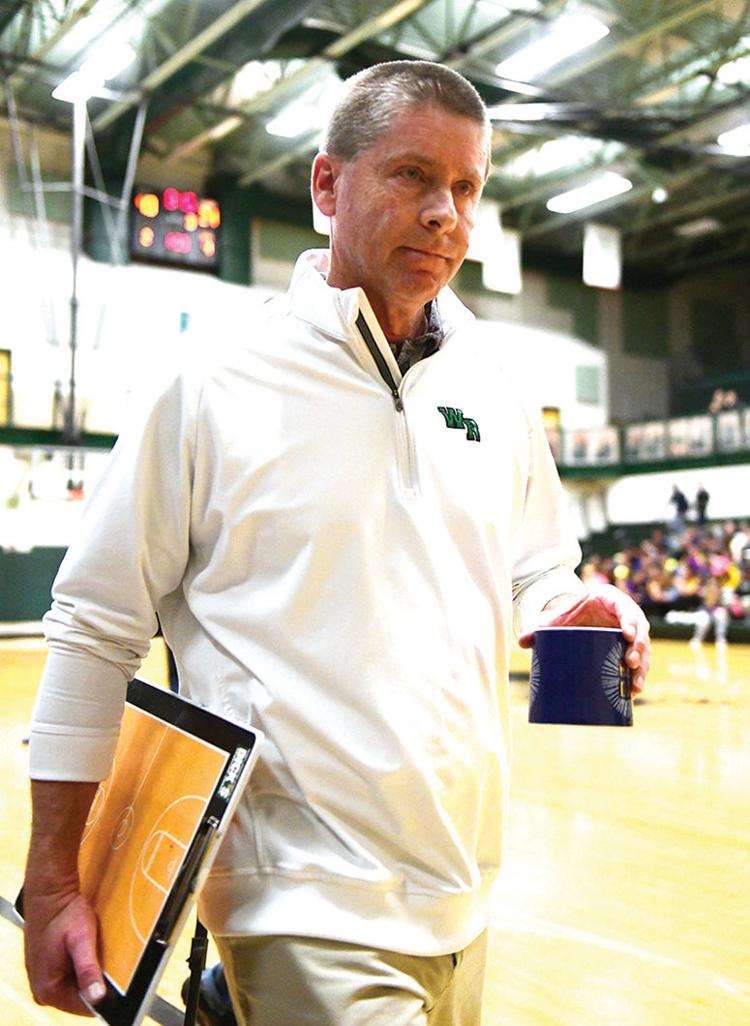 While serving as Wood River's athletic director, Martinez hired Radford as the Wolverine basketball head basketball coach in 2006. Martinez helped resurrect the Hailey wrestling program over the last three years.
In February, Radford completed 11 years of coaching in the Wood River hoops program. He spent three seasons from 2002-06 as an assistant to head coach Fred Trenkle (121-106, 11 seasons). From 2006-11, Radford was the Wood River head coach.
Wood River social studies teacher Radford resumed his head coach duties in 2017 and recorded 7-18, 5-19 and 11-13 campaigns at the helm while coaching his son Johnny Radford. Johnny finished his Hailey hoops as the all-time career scorer (1,393 points) and single-season king (597).